11
Please sign in to like the event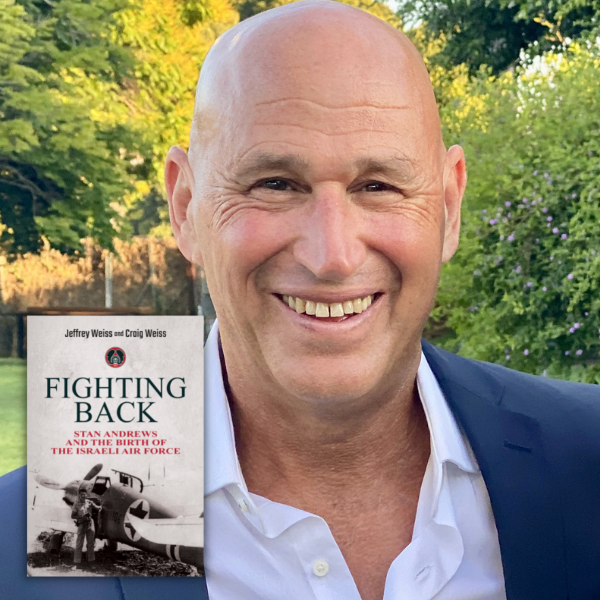 Visit Website
Buy Tickets Online
Facebook
Instagram
Tell a Friend About this Event!
Join Free for Exclusive Benefits!
Jeffrey Weiss | Fighting Back
Wed 04/19/2023
In 1948, Stan Andrews, an assimilated American Jew, and WWII veteran became one of the first fighter pilots in the Israeli air force. His short but dazzling life included his transition from a brilliant student and artist into a daring bomber pilot in the Pacific, his post-war studies and romance in L.A., and then his unexpected and fateful decision to fight for a Jewish state, ultimately disappearing in a dramatic bombing raid.

Join us as we celebrate Yom Ha'atzmaut, Israel's Independence Day.
Price $10
Time 7:30 pm
Venue

Alper JCC Miami

Address 11155 SW 112th Ave: Building 3
Miami, FL 33176 GET DIRECTIONS

Phone Number 305.271.9000