15
Please sign in to like the event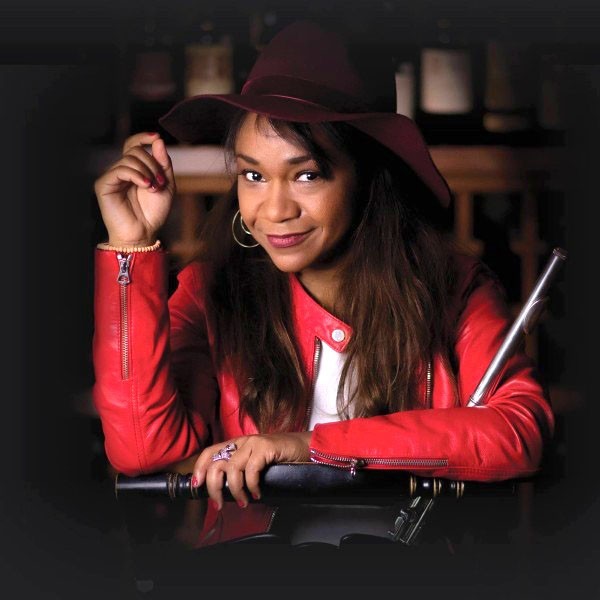 Visit Website
Tell a Friend About this Event!
Join Free for Exclusive Benefits!
Jazz at MOCA Featuring Magela Herrera in Celebration of Caribbean Heritage Month
Fri 06/24/2022

"Jazz at MOCA" is MOCA's free outdoor concert series in-person on the last Friday of every month. On Friday, June 24, MOCA is pleased to present Magela Herrera. She is an Afro-Cuban flutist, vocalist and composer who holds a master's degree in jazz and improvised music performance and a bachelor's degree from the Norwegian Academy of Music. Throughout her career, Herrera has toured worldwide where she developed a unique timbre, phrasing technique, and rhythm and melodic skills on the flute. She has also evolved as a pianist, vocalist, arranger and composer leading her own projects. Today Herrera is considered one of Cuba's leading flute players in jazz and popular music scenes. Often praised for her unique background in Latin jazz, European jazz, and Afro-Cuban music traditions, she was a member of the renowned band Mezcla, one of the most famous Cuban leading jazz and fusion ensembles.

Jazz at MOCA is free and open to the public. The gallery is open to view MOCA's current exhibition, "My Name is Maryan," from 7-10 p.m. with museum admission. Admission to the museum is $10. Admission for students, seniors, and visitors identifying as disabled is $3. Admission is free to MOCA members, children under 12, North Miami residents, city employees, veterans, and caregivers accompanying people who are disabled.

Price FREE
Time 8:00 p.m.
Venue

Museum of Contemporary Art North Miami

Address 770 N.E. 125 Street
North Miami, FL 33161 GET DIRECTIONS

Phone Number 305.893.6211