23
Please sign in to like the event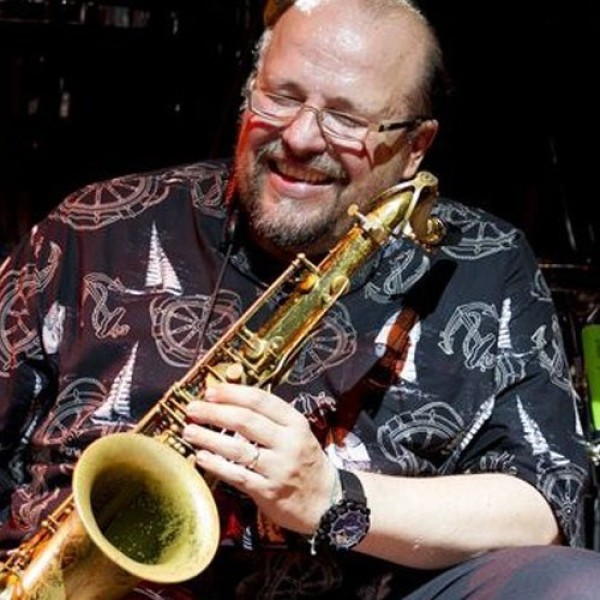 Visit Website
Buy Tickets Online
Facebook
Twitter
Instagram
YouTube
Tell a Friend About this Event!
Join Free for Exclusive Benefits!
ED CALLE FEATURING FEDERICO BRITOS
Sat 09/17/2022
Saxophonist, Ed Calle has been dazzling South Florida audiences for over 25 years with his fiery tenor sound. An artist and entertainer, he has an unparalleled ability to play a range of music from bebop, Latin jazz, and contemporary jazz to pop standards with extraordinary ease. Calle can be heard on hundreds of recordings, as both as a sideman and soloist including Grammy-award-winning albums by Frank Sinatra, Vicky Carr, Arturo Sandoval, and Jon Secada. A versatile artist, he also plays the flute, clarinet, EWI, keyboards, and sings and is known for his compositions and arrangements. An internationally acclaimed jazz performer and prolific composer and arranger, Calle is in great demand as a jazz clinician and enjoys working with students. Ed has served as a guest artist and clinician with the Monk Institute and at colleges including Brigham Young University, Temple College, The University of North Florida, The University of Florida, The University of Miami, and West Palm Beach Community College.

There is no greater proof of the universality of jazz and classical music than that which embodies the career and life work of Federico Britos. This titan of the violin, who is as equally adept within the world of jazz music as he is in the classical realm, has built a solid reputation throughout the Southern Hemisphere of the Americas. Serving as principal chair, soloist, and ultimately Concertmaster with some of the great symphony orchestras of Uruguay, Venezuela, Peru, Cuba, and United States (Miami), Federico has toured extensively throughout the Americas and Europe. He would, in time, not only perform with some of LatinAmerica's greatest musicians, such as Astor Piazzolla, Horacio Salgan, Bola de Nieve, Cachao, Joao Gilberto, Dorival Caimi, Vinicio de Moraes, Armando Manzanero and Tania Libertad, but has also shared his talent alongside Dizzy Gillespie, Duke Ellington, Nat King Cole, Woody Herman, Benny Goodman, Bucky Pizarelli and Charlie Byrd.


Price Start at $28.00
Time 7:30 pm
Venue

Amaturo Theater at The Broward Center for the Performing Arts

Address 201 SW 5th Ave
Fort Lauderdale, FL 33312 GET DIRECTIONS

Phone Number 954 462 0222