15
Please sign in to like the event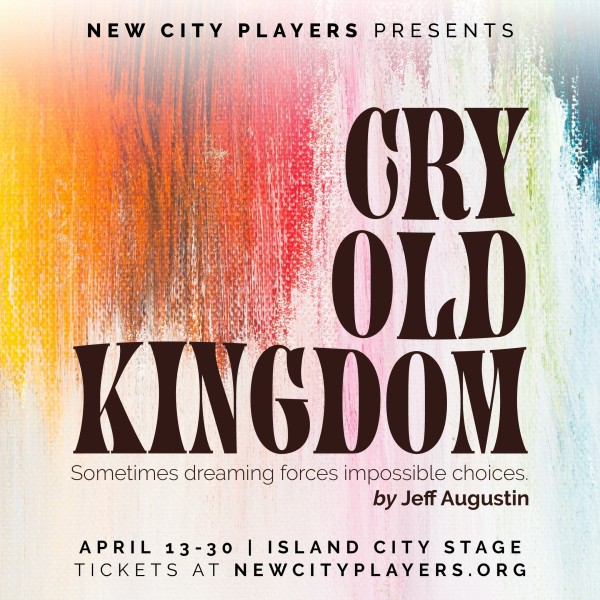 Buy Tickets Online
Facebook
Twitter
Instagram
YouTube
Tell a Friend About this Event!
Join Free for Exclusive Benefits!
Cry Old Kingdom
Thu 04/13/2023 - Sun 04/30/2023
Revolution is brewing in Haiti. To save his life, a famous artist fakes his own death and recedes into his private studio. But this escape from society cuts him off from all artistic inspiration...until he meets a man secretly building a boat to escape to Miami. Join New City Players for this regional premiere of Jeff Augustin's brilliant drama about passion, art, sexuality, freedom, and the choices we make to survive.
Price $20-$35
Time 3pm and 8pm
Venue

Island City Stage

Address 2304 N Dixie Hwy
Wilton Manors, FL 33305 GET DIRECTIONS

Phone Number 954.376.6114