15
Please sign in to like the event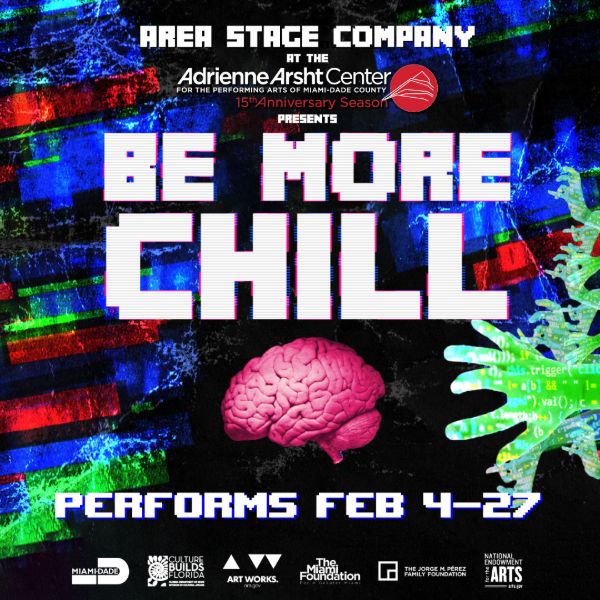 Visit Website
Buy Tickets Online
Facebook
Twitter
Tell a Friend About this Event!
Join Free for Exclusive Benefits!
Be More Chill the Musical
Thru Sun 02/27/2022
This high-energy musical poses the question: What if popularity came in a pill? Would you take it with no questions asked? In Be More Chill, achieving that elusive "perfect life" is now possible thanks to some mysterious new technology — but it comes at a cost that's not as easy to swallow. Blending the contemporary with retro sci-fi, this exciting, comically subversive and deeply felt new musical takes on the competing voices in our heads. And it ultimately proves that there's never been a better time in history. "Be More Chill is one of the strongest new musicals of the past decade, a charming, astutely crafted tale of neurotic post-millennial geeks in love whose appeal is in no way limited to those whom it portrays," The Wall Street Journal said. Variety called it "a memorable thrill ride, a zealously caffeinated high school musical." The Guardian raved, "To watch Be More Chill is to glimpse an authentic portrait of the soaring joys and plunging agonies of adolescence."
Price $63
Time 7:30pm
Venue

Adrienne Arsht Center of Miami-Dade County

Address 1300 Biscayne Blvd
Miami, FL 33132 GET DIRECTIONS

Phone Number 305.666.2078