13
Please sign in to like the event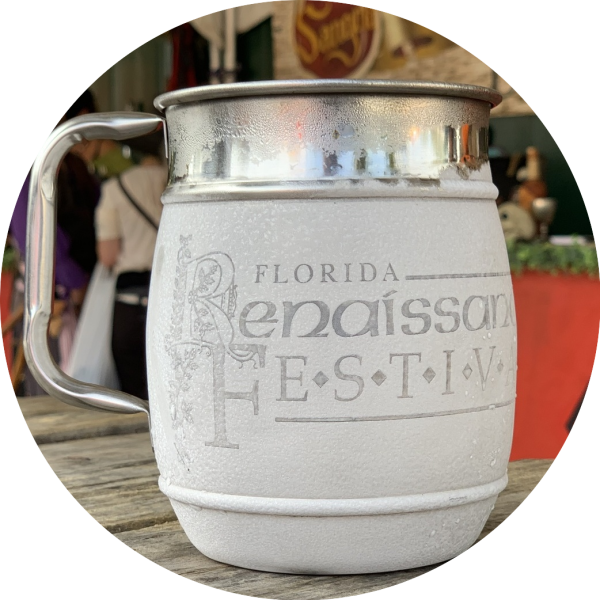 Visit Website
Buy Tickets Online
Facebook
Instagram
Tell a Friend About this Event!
Join Free for Exclusive Benefits!
2023 Florida Renaissance Festival
Thru Sun 03/26/2023
Come Be Welcome in our Village! Browse through our Enchanted Artisan Marketplace where over One Hundred Merchants demonstrate and sell their wares. Behold blown glass, hammered pewter, wooden toys, hand-tooled leather, weaponry, unique pottery, abundant clothing, and a Wealth of other Riches, including Festival Memorabilia! Applaud Hundreds of Performers, not only on our Twelve Stages but all around you! You'll meet Sword fighters, Minstrels, Magicians, Wenches, and more! Cheer for Heroic Knights, as they mount their noble steeds and charge with thunderous speed in exciting Jousts, thrice daily! Feast on a Cornucopia of Fyne Foods fit for a King or Queen! Visit the Pubs and Toast the Royal Court with a tankard of Cold Ale or Hard Cider. For the softer palette, we offer Meads and Wines as well. Play unique Games and ride thrilling rides that feel like an adventure! There is So Much to do! Come Experience the Adventure that is the One and Only Florida Renaissance Festival! Huzzah!
Price Varies
Time 10:00am-Sunset (Saturday's & Sunday's Only)
Venue

Quiet Waters Park

Address 401 S. Powerline Road
Deerfield Beach, FL 33442 GET DIRECTIONS

Phone Number 954-776-1642