YoungArts Week: recreating the circle of life in the art world
By: CultureOwl
|
02/01/2019
|
Visual Arts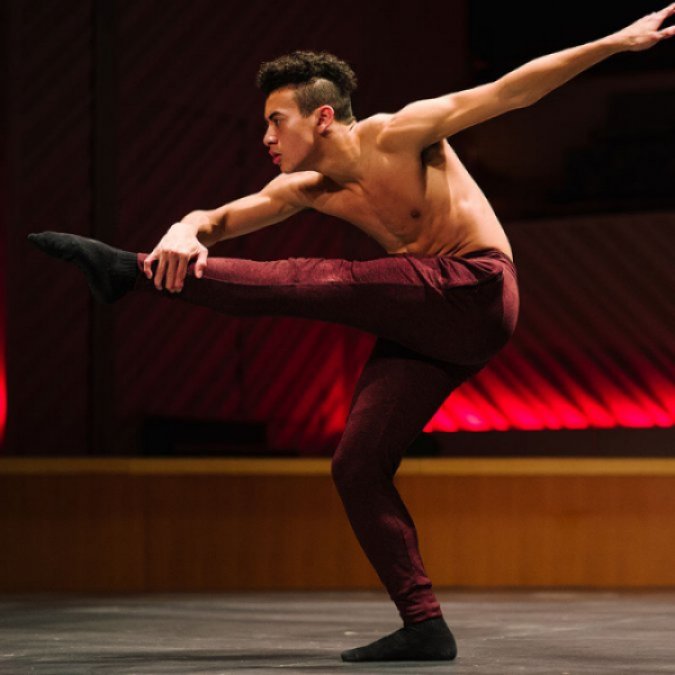 - By Petar Petrov -
Aspiring artists must feel pretty much the same emotions superheroes do when they discover their superpowers for the first time – doubt, lots of it. Nobody can ever say confidently "I'm the chosen one" without some serious, external validation. In superhero movies, it's the first day saved. In real life, it's National YoungArts Week – a week-long program of interdisciplinary collaborations with life-long implications, a community that remains in tact long after the week is over.
It's an affirmation that you were right. Whether it was singing or dancing or acting, you knew that you were good enough to get there and people recognized it.- Vanessa Williams, 1981 Winner in Theater.
Vanessa Williams is by far not the only participant in National YoungArts Week that feels this way. Affirmation is precisely what Lauren Snelling, YoungArts Senior Director of Alumni Programming, sees as the life-transformative force that all alumni have come to experience, regardless of their particular field.
"Most – if not all – of my conversations with YoungArts alumni begin with or include a moment when the artist says, "YoungArts changed my life," she says. "A great deal of this certainty comes from YoungArts' acknowledgement of each of these participants as artists—something they themselves may not have felt confident enough to declare in their teen years. But this classification within a wider field of creative spirits, among both peers and mentors, seems to have solidified in many alumni a lifelong membership to a life in the arts."
The community that National YoungArts fosters consists of peers and mentors from 10 artistic disciplines: cinematic arts, classical music, dance, design arts, jazz, photography, theater, visual arts, voice, and writing. There are master classes and workshops in every category, led by world-renowned leaders in their field. Between the 6th and 13th of January, audiences will get sneak peeks into the future of the art world through performances in voice, jazz, theater, dance and classical music, as well as film screenings at New World Center, writers' readings in the YoungArts Jewel Box, and a visual arts, photography and design exhibition in the YoungArts Gallery.
Other important members of this diverse and welcoming, yet highly competitive community are some of the nation's leading cultural institutions; which serve as a platform for the young artists' wide-spanning talents.
Every cultural institution should feel the same sense of respect and admiration for the emerging artists eager to work with them, as those artists are to work with the institution. One cannot exist without the other,says Lauren Snelling, YoungArts Senior Director of Alumni Programming.
National YoungArts Week has a strong, but sensible emphasis on interdisciplinary collaboration, which "introduces artists to the necessary working relationship between art forms" without silencing their unique voices or watering down their individuality by shoehorning it into a one-size-fits-all mold.

"This instills an instant and deep respect for how art forms can complement one another, and allows for ideas to broaden widely," Snelling explains. "When multiple fields are combined in the crafting of a new work, and each discipline depends on the other in order for the work to really flourish, it allows for an awakening in all creative partners."
The thing about National YoungArts Week that arguably stands out the most is the way it recreates the circle of life in the art world. Its participants get to learn from legends, then go onto becoming mature artists and leaders in their field themselves before coming back as mentors, as many do, not only giving their wisdom and knowledge back to the community, but recharging their own energy and fervor for the craft in the process.
Sharing the knowledge I've acquired throughout the last twenty-years with the YoungArts winners-who repeatedly impress me year after year-feeds me in a special way,says master teacher Rudi Goblen.
There's a fundamental reciprocity at the heart of the program and YoungArts as a whole; an invaluable chance for mentors to look through their past, curious eyes, and for students to get a glimpse of their possible future.
"The perpetual discipline, love and endurance they invest into their practice is truly moving—inspiring. I am honored every year to be in a room filled with young artists who embody their cultural identities, bright voices, and define our contemporary society," Goblen continues.
With alumni like Viola Davis, Kerri Washington, and Josh Groban, just to name a few, it's safe to say this model is working, and we can't wait to see the next alumni who will join them at the top of the art world where they'll "continue to tell humanity's story," as Snelling puts it.
If you don't take our word for it, consider Chat Travieso's (YoungArts alumnus and master teacher and 2003 Winner in Visual Arts & U.S. Presidential Scholar in the Arts): "If these young people are any indication, the future is bright."
National YoungArts Week
January 6-13
For more information, visit: www.youngarts.org