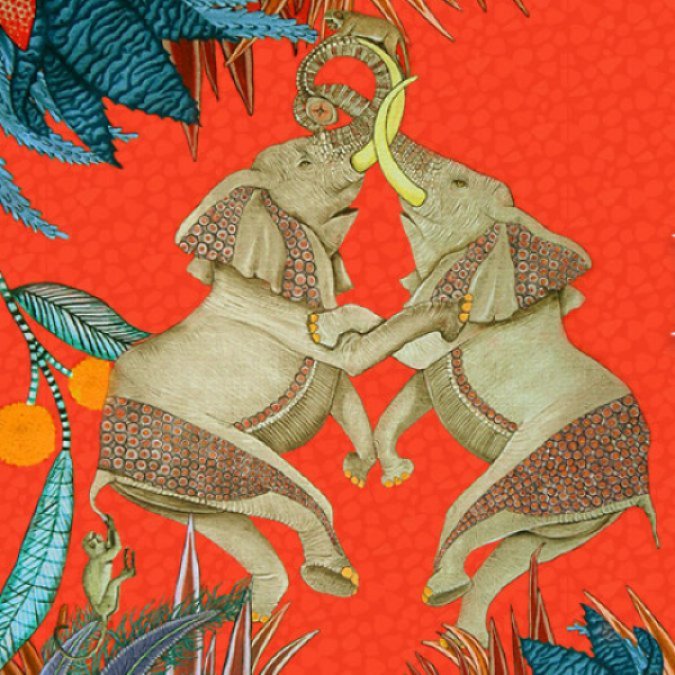 Two new exhibitions are opening at the Wiener Museum of Decorative Arts on October 30th! Fire & Soul celebrates dance from ballet to cabaret as portrayed by European porcelain artists and Safari Dance explores Ardmore Ceramic Art and Design from South Africa.
Fire & Soul
"Dance is the hidden language of the soul" -Martha Graham
Anna Pavlova's dying white swan of classical ballet was reborn as an exuberant firebird aflame with passion thanks to Diaghilev's sensational Ballet Russes dance company which transformed art, culture, and fashion during the early 1900s. Feathered costumes encrusted with jewels flourished at the Folies Bergère in Paris and exotic harem style fashions became all the rage. Energetic, expressionist dancers dominated the cabarets of Weimar Berlin and stepped onto the dance floors in the roaring twenties. European porcelain artists were inspired to create some of the most dynamic and decorative figurines of the Art Deco era.
Safari Dance
"Hard times require furious dancing" - Alice Walker
Dance with the elephants in this fabulous fantasy exhibition of Ardmore Ceramic Art and Design from South Africa. Finding the joy in life by facing up to the proverbial elephant in the room is an inspirational journey in mindfulness during difficult times. In Safari Dance, the Ardmore artists have found joy in the gentle giants of the animal kingdom by portraying them humorously in ceramic art as well as on fabric designs for love seats, pillows, and other luxury lifestyle products. You can acquire choice examples of Ardmore during the exhibition and all sales benefit WMODA programs.
WMODA is located in Dania Beach just south of Fort Lauderdale – Hollywood International Airport. WMODA is open to the public Tuesday through Saturday from 10 am. to 4 pm.