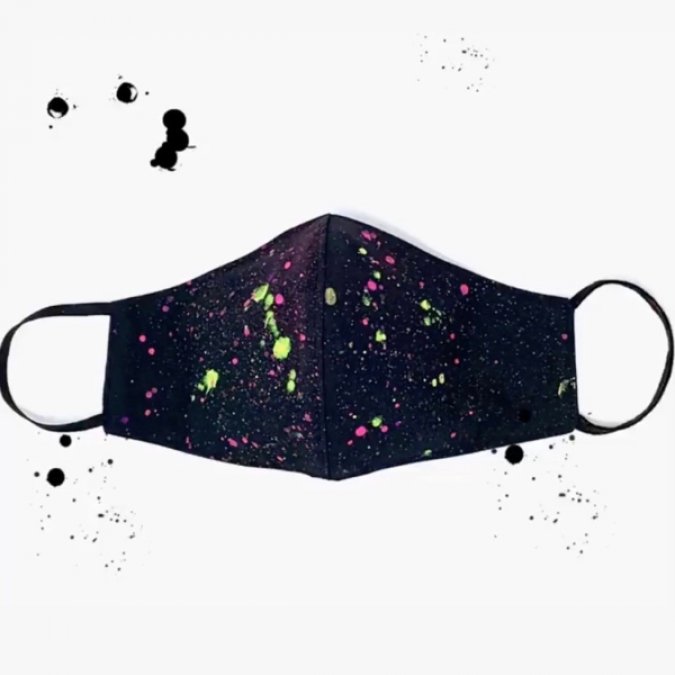 Now that Miami-Dade has lifted their mandatory stay-at-home order, the Museum of Graffiti is now open to visitors with two amazing indoor exhibitions. The museum is open with safety-first procedures such as a new admission system that only allows for 6 people to enter the premises every 15 minutes.
Guests must purchase tickets in advance online or from their mobile devices as they approach the Museum in order to avoid onsite transactions. Additionally, the Museum is implementing exciting outdoor programming that corresponds to the changing times, including the grand opening of their Airbrush Tent. Adjacent to the entrance of the Museum, visitors can work with a local artist to design a face mask they love. Also, the Museum encourages folks who have been sheltered at home to enjoy a free self-guided tour of the Museum's outdoor exhibition that includes 15 murals created by 22 artists from 6 different countries.
For those outside of Miami and those that are still sheltered in place, the Museum is opening a 360 degree virtual online gallery to host "A Tough Pill to Swallow," a controversial body of work by artist CASH4.
Brooklyn-based graffiti writer and artist Russell Murphy—a.k.a. CASH4 is well-known for his irreverent work made up of "found objects" (mostly stolen yard signs) painted with colorful satirical messages aimed at pressing issues in society like the war on drugs, voting, COVID-19, the government and economic inequality. By serving as a voice of humor and political critique in a world gone mad with greed, corruption and drugs, the artist highlights the ridiculousness of our daily lives. The typographic works are reminiscent of the work of old school sign painters. His reclaimed signs convey messages that must be shared in order to wake up the world. Cash4 is a truth teller, a joker and a contemporary artist with lots to say.
Viewers are sure to be entertained, appalled, or feel a mixture of emotions while reading this shock-jock of art's eye-opening catch phrases that will stick in your brain. The one-of-a-kind pieces are for sale and range in price from $100 to $300. The 360 virtual tour of A Tough Pill to Swallow is available.
CES: ProCESs, a gallery show featuring the work of CES (b. Robert Michael Provenzano), was originally scheduled to open inside the Museum in early April 2020. Due to the pandemic, a digital reveal took place via Zoom with surprise appearances by Jose Parla, Os Gemeos, and West Rubenstein of SUPREME. The Museum is excited to now offer guests the first opportunity to see the show in real life.
CES came of age in the 1980's Bronx when graffiti artists ruled the subway systems. His spray paint paintings on canvas include arrows, characters, and wild style letters he has perfected over the past 35 years. His ink illustrations demonstrate the artist's development of his own personal polymorphic style that bridges the gap between old school graffiti and traditional art genres such as still life, landscapes, and cartooning.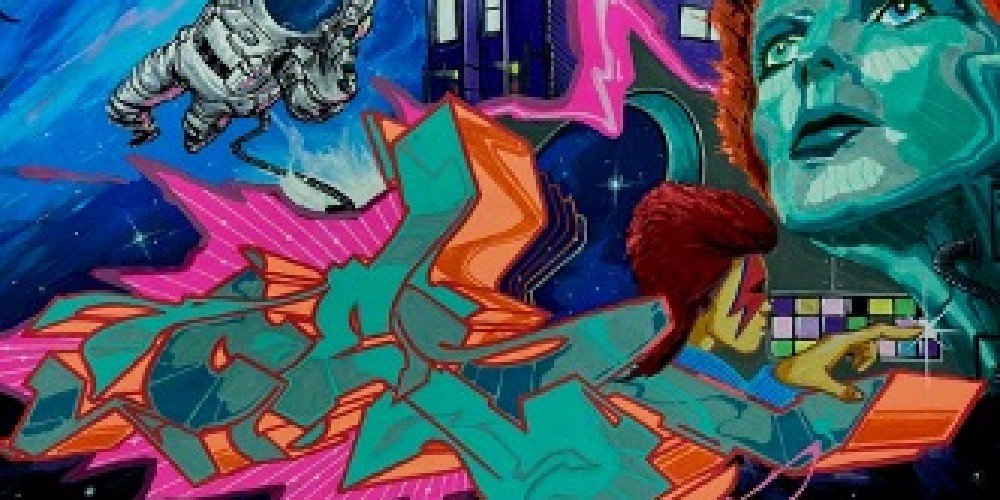 Inspired by ordinary objects in the world around him, whether a landscape, still life or a grilled cheese sandwich, CES has delivered a portfolio of unique drawings with a variety of both overt and whimsical illustrations that show how adept he is as a draftsman with traditional mediums, pencil and markers. His namesake signature or "tag" is revealed within each image as a nod to his graffiti roots. Whether CES is spelled out in a drawing of couch cushions or sliced Wonder Bread, each piece highlights the artist's imagination and sense of humor.
CES' canvas works showcase his acclaimed "Wild Style" lettering. He is instrumental in furthering a style of jagged, aggressive and hard edge letters as opposed to the rounded or bubble style of classic graffiti lettering. His letter and design innovations have influenced an entire generation of new artists in the US and throughout the world.
The second exhibition, BunnyKitty's Dreamstate Room features Persue's fictional character BunnyKitty, a whimsical cat adorned with a magical bunny suit. BunnyKitty was conceived by artist and author Persue (b. Dave Ross) in 2001 after spending years painting cat and bunny characters next to his graffiti pieces. This room represents BunnyKitty's euphoric state as she navigates her own imagination and power in her dreams. She constantly enjoys the love of friendship with other characters like Rilla, Dee Dee Meow, and Twurp. We encourage all visitors to explore their own creativity as you step inside BunnyKitty's mind.
Encompassed in a glow-in-the-dark landscape, this show is a joy for visitors of all ages and features a composition of art and merchandise based on the popular character including plush toys, pins, vinyl collectibles, sticker packs and more. All items are available at the Museum of Graffiti gift shop along with several limited-edition artist collaborations.
General Admission tickets are $16, Children 13 and under are free. Tickets are available online and include access to all museum exhibitions. To purchase tickets visit museumofgraffiti.com. The Museum of Graffiti is open from 11 AM – 5 PM on Wednesdays through Mondays and it is closed on Tuesdays. Please check www.museumofgraffiti.com for special holidays, extended hours and unexpected closings. The Museum of Graffiti is located at 299 NW 25th Street, Miami, FL 33127. For more information, please visit museumofgraffiti.com or email hey@museumofgraffiti.com