Sagamore Hotel Presents The Immersive 'I'm Not a Trophy' Art Exhibit
By: CultureOwl
|
12/20/2019
|
Visual Arts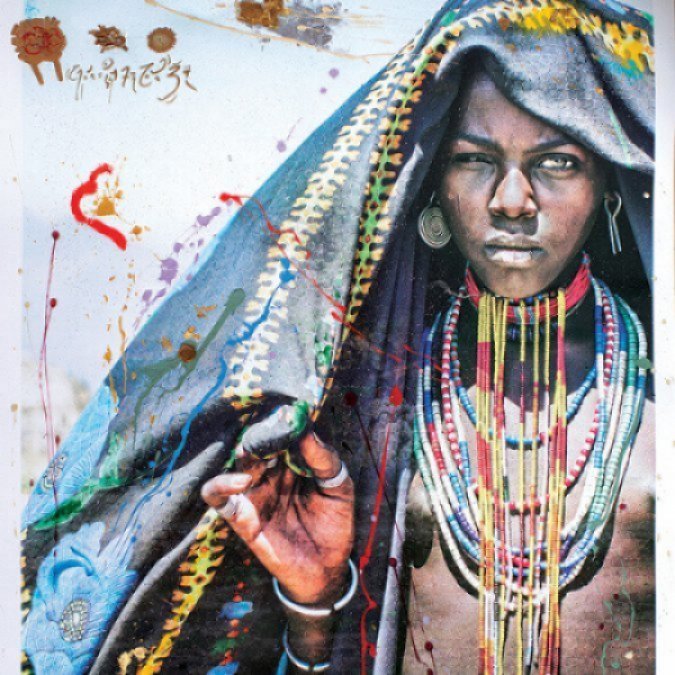 By Larry Schwingel
At the core of the Animal Kingdom is the sight of majestic animals running free in their natural habitat on the savannahs of Africa. Sadly, each year, more and more species face gradual extinction because of the human obsession with progress and technology and its inevitable conflict with nature.
The loss of so many prized species of animals is not one of attrition, but one that is man made. To raise increased awareness and consciousness of the growing extinction of so many of these iconic species, artist Arno Elias will be presenting an innovative and elaborate exhibit, "I'm Not a Trophy," Dec. 4 through Feb. 2020 at the Sagamore Hotel, 1671 Collins Ave, in the Art Deco District of Miami Beach. The esteemed French artist, wildlife photographer, and multi-platinum music composer scribed the score for UNICEF's "For Every Child," and is the founder of the non-profit I'm Not a Trophy organization, a non-profit committed to raising awareness of the progressive extinction of the prized animals roaming in their natural habitat. The exhibit, curated by Sebastien Laboureau, resident art advisor, is designed to inform audiences about each species and raise their level of understanding about what is taking place. The artwork on display will bring the African wilderness to life and tease the tenses with a truly immersive experience that includes music, aesthetic designs, and never-before-seen video footage and photos taken personally by Elias. "I am inspired to showcase how fine art can be used to convey a powerful message and improve the world we live in," said Laboureau. "This exceptional exhibit will hopefully spark new ideas and create conversations and that serve as a vehicle for social change." The show, according to the curator, will consume thousands of square feet in the entire common area of the hotel's first floor, and showcase endangered species such as lions, elephants, rhinoceros, gorillas, giraffes, cheetahs and the last remaining wild tigers in India. In addition, numerous portraits and artifacts depicting African tribes and the role they play within the overall ecosystem will be displayed. The exhibit also will feature works by guest international artists who illustrate the world of endangered species globally. According to Laboureau, hunting in its truest form does not take place in Africa. "When people travel to Africa to 'hunt' the species and their location has already been arranged and predetermined," he said. "It is so senseless, and we are trying to get the get the message out to save these animals instead of destroying them." Laboureau says the show is "special to my heart" and feels honored to be able to curate this extraordinary exhibit. "I am very passionate about the subject, and pleased to give Arno the right platform for his message," he said. "To think that one of the most majestic animals on our planet, the lion, is being eradicated is heartbreaking. Each year, more and more lions are killed, and the goal of this art exhibit is to raise awareness and educate adults—and a new generation of young people—about the crisis facing these endangered species."
Elias has traveled to Africa for the last 10 years to mostly photograph wildlife and indigenous tribes. "My impressions are of how magical and fragile the Animal Kingdom is and it's inconceivable to me that these iconic species may be lost from the wild due to our obsession with 'progress,' at the cost of disrespecting other species," he said. "In general, I love big cats because of their beauty and mystique, and as an artist I believe I have a role to play in their survival."
Ronit Neuman, owner of the Sagamore Hotel, says that Miami Beach is a destination for hundreds of thousands of people every year, and the exhibit is one with a very special social purpose. "We remain committed to being an accessible arts destination in this city," he said. "Our desire is that this art exhibition attracts and engages visitors from all over the world and inspires them to take action toward a very worthy cause."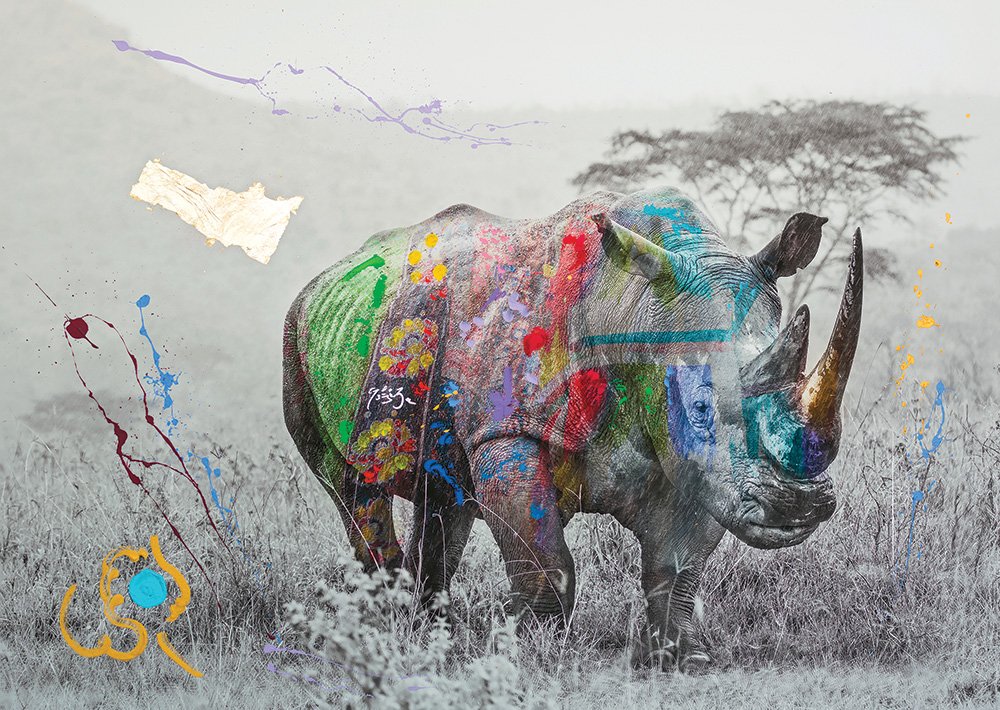 In 2016, brand ambassador, Cara Delevingne, a model, actress, and animal rights activist, used her body to get the message across. She was photographed with superimposed images of lions, zebras, gorillas, and others endangered species and it generated a groundswell of interest for the I'm Not a Trophy movement. "When I saw a tattoo of a lion on her shoulder matched against her beautiful profile, it was the most amazing message we could have sent," said Laboureau. "That single image spoke volumes about the I'm Not a Trophy organization." Elias says there is an urgent need for social and political change and his presentation before the United Nations about the ongoing crisis facing endangered animals raised public consciousness. "The increased threat of extinction is very real due to trophy hunting, poaching, and losing natural habitat because of urbanization," he said. "This exhibition will depict the species that are most at risk if we don't take immediate action.
Stunning Statistics
• 1.2 million animals have been killed in the name of trophy hunting, which equates to 70,000 a year
• 450,000 lions roamed the wild in the 1940s; today there are less than 20,000
• Less than 900 Mountain Gorillas are left in the entire world
• Approximately 400,000 elephants remain, but 100 will be killed each day for their ivory - although hunting
them was banned in 1973
• Less than 4,000 tigers remain
• Only 5,000 black rhinos remain
• 60 percent of the planet's wildlife has been lost over the last 50 years
The I'm Not a Trophy" exhibition begins with a VIP Opening Reception on Wednesday, Dec. 4 at 9 p.m. at the Sagamore Hotel. This will follow the vernissage (private viewing of before it open to the public) at the Miami Convention Center. The Sagamore Hotel will continue its tradition of Street Art, as world-acclaimed artists, Sonny (South Africa) and Louis Masai (UK), who are deeply involved with the conservation of wildlife, will paint murals in the Sagamore Garden. Most of the artworks at the exhibit will be available for sale, with a portion of the proceeds benefiting the "I'm Not a Trophy" charity to save endangered species.
Arno Elias
Founder of I'm Not a Trophy, a non-profit advocacy organization, Arno Elias is dedicated to creating greater awareness about the rapid extinction of iconic endangered species. Brigitte Bardot, a former model, actress and life-long animal rights activist selected him to compose music for the Brigitte Bardot Foundation that protects animals from abuse. To date, Elias has exhibited in Paris, New York, Miami, Chicago, Basel, London, Los Angeles, San Francisco, Dallas, Dubai, St. Barthélemy, Aspen, Singapore, among others. His works are on display in leading galleries around the world and have been featured every year since 2012 at fairs in North America and Europe.