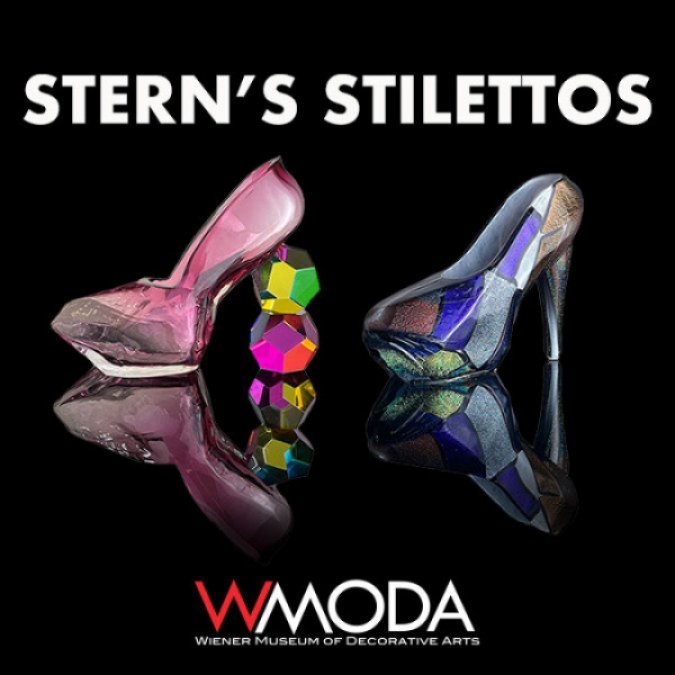 Strut into WMODA to see Stern's Stilettos, a fabulous exhibition of glass shoes by Miami artist, Rob Stern. The show was inspired by his wife's obsession and collection of shoes, including Manola Blahnik, Jimmy Choo and Alexander McQueen. This one-of-a-kind installation featuring 50 different glass shoes attempts to capture and reflect some of the many moods and moments in a woman's life.
Our relationship with our shoes goes beyond functionality, shoes help create a mood, a feeling, or a statement. Whether you feel on top of the world (literally!) when you put on your platforms, princess-like in that sparkly glass number or ready to let loose in that blue suede shoe, they can empower any narrative. Many things have been said about shoes, but one thing is certain: they're with us every step of the way towards whoever or whatever we want to become.
Stern's Stilettos is just the first installment of his Accoutrement series, which focuses on how clothing, accessories and, of course, shoes are not only a means of self-expression, but also help create a persona, a veneer or armor, to present and prepare yourself to conquer the world around you. As such, the possibilities, combinations, and stories are endless.
See more event details the exhibit here.