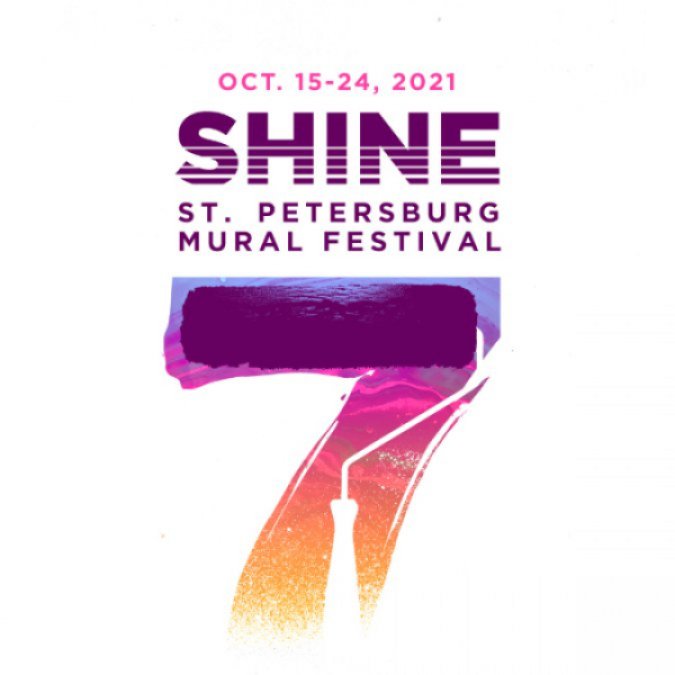 Calling all mural lovers! The SHINE St. Petersburg Mural Festival will once again ignite the City of the Arts with a diverse collection of public art from renowned local, national and international mural artists for its seventh year. The festival is an outdoor art exhibition founded with a seed grant from the Mayor's Office of Cultural Affairs, and produced by the St. Petersburg Arts Alliance (SPAA).
SPAA is proud to announce the artists for this year's SHINE Mural Festival; two international, six national, and eleven local artists adding 19 new murals to the art districts of St. Pete. Of the 19 new murals, three are community "Bright Spot" projects created to engage and inspire. For artist bios, the 2021 map of murals and full event details, visit www.stpeteartsalliance.org/shine-2021.
International Artists:
Case Maclaim- Germany
Gleo- Colombia
National Artists:
Greg Mike- Atlanta
Ricky Watts- San Francisco
Mwanel Pierre-Louis- Miami
Emily Ding- Houston, TX
Bakpak Durden- Detroit
Woes Martin- Los Angeles
Nicole Salgar- Miami, FL
Local Artists:
Jenipher Chandley- St. Petersburg
Jared Wright- Tampa Bay
Jason Harvin- Tampa Bay
Miss Crit- St. Petersburg
Michael Fatutoa- Tampa
Reid Jenkins- St. Petersburg
Aurailieus Artist (Open Call winner)- St. Petersburg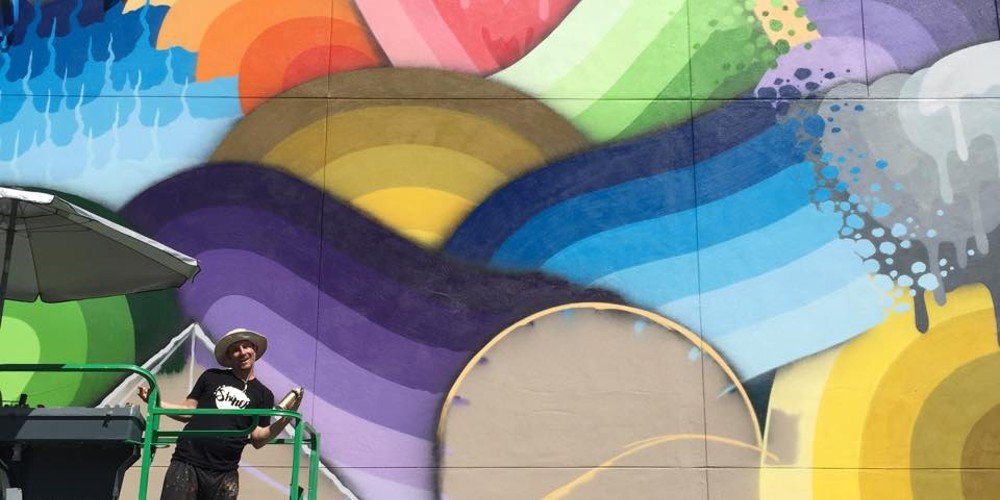 Bright Spot Projects to Engage & Inspire:
Jujmo with the Shirley Proctor Puller Foundation- Tampa artist Jujmo will lead a week-long mural making educational course for the Shirley Proctor Puller Foundation art club, culminating in hands-on mural experience for the youth. This Bright Spot aims to educate young artists about mural art as a career path.
Bayfront Health St. Pete's Tribute to Health Care Heroes with Leo Gomez- Shining bright in the Innovation District, St. Petersburg artist Leo Gomez will design a mural tribute to doctors, nurses and other frontline workers that have braved the devastation of Covid-19. Bayfront healthcare providers will paint alongside Gomez for this Bright Spot mural located at 744 6th Ave South.
The Love Line Project with Ya La'ford- Shining bright in the Waterfront Arts District, local artist Ya La'ford will create the Love Line Project, an enactment of positivity and the power of love to light our St. Pete community and beyond. Ya's mural will include an illuminated neon sign featuring a phrase voted on by you! Follow the light to Smith & Associates Real Estate, 330 Beach Dr NE.
SHINE encourages all attendees to follow Center for Disease Control recommendations to protect against the spread of Covid-19.