Reestablishing a dialogue between collectors and artists at FRAME Miami
By: CultureOwl
|
11/27/2018
|
Visual Arts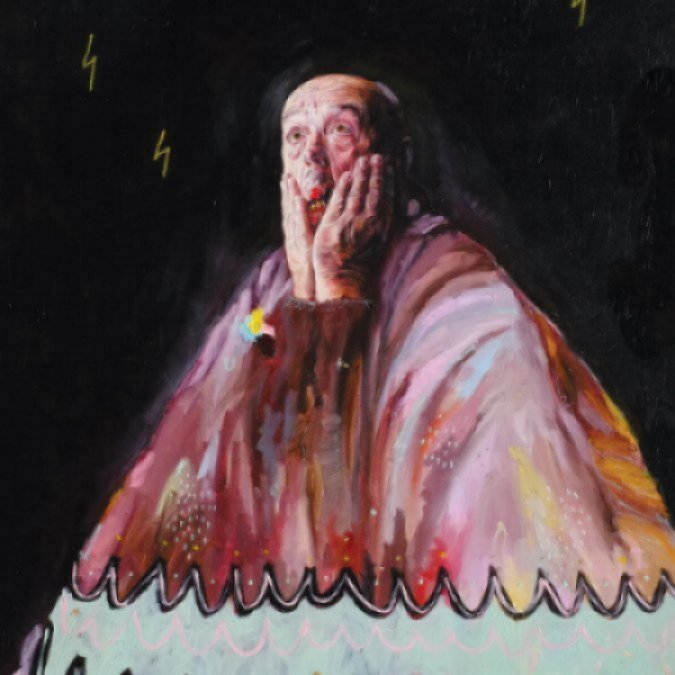 By Petar Petrov
The wave of art fairs as the new norm in purchasing art has made it increasingly difficult for emerging artists and smaller art galleries to compete. The higher the financial bar, the less leveled the playing field, shaped more by profits than talent – something that limits the natural evolution of art.
Needless to say, emerging artists need all the help they can get and recognizing this dire need as a fellow owner of two galleries – one in Paris and one in Miami, Bertrend Scholler came up with FRAME, "an incubator of art experience," which is coming to Miami this year during Art Week, hosted by Miami Beach's historic Art Deco Sagamore Hotel.
FRAME is a "hyper-curated concept showcasing the highest quality art, presented by reputable dealers and curated by museum professionals," explains Sebastian Laboureau, resident art advisor of the Sagamore Hotel. After its success in Basel and Paris this year, Scholler is confident that this model works better for everyone – collectors, artists and galleries.
Christiaan Conradie - What shall we do with your bones
FRAME basically flips the typical art fair experience upside down. Rather than wondrous journeys through traditional art fairs that often feel like endless marathons, FRAME – is an innovative format that is all about less is more; quality over quantity, intimacy and exclusivity over frenzy and chaos.
Instead of countless artists, only 30 ultra-talented ones with enough experience to offer top-quality art will be showcased. Each talented in their own right, but balanced with the others to complete a cohesive exhibit.
"When there is too much presented, nothing is remembered," Scholler tells us. "Art is about emotion."
In fact, Scholler envisioned FRAME as a revival of the art customs of the 17th and 18th century – a special time for art when art collectors and artists weren't strangers, but a team.
"The connection between gallery, exhibitor and collector has been totally lost because of the art fair movement and because art is so readily available on the Internet," Scholler says. "There is no connection to the artists, which kills emerging talent."
Christiaan Conradie - His thing that needs to sing
In that spirit, FRAME recreates the famous ''teach a man to fish" philosophy, meaning instead of trying to sell individual pieces of art and thus bringing artists temporary and limited profits, Scholler believes in rebuilding the lost connection between collectors, galleries and artists.
We don't try to sell art, we want people to decide to follow the artist,Scholler declares.
FRAME gives collectors a chance that real art fans cannot easily pass up – the chance to tangibly help favorite artists along their professional paths and share in their success, both monetarily as well as emotionally.
David Ramirez-Gomez - Horizont
"This allows all parties, the artist, the gallery and the collector to be aligned in their objectives to support the artist's career, and the collector benefits from being a part of the success of the artist! Getting works at great prices and having a great experience in the process," Laboureau adds.
Just imagine listening to your favorite song, knowing you've helped it reach more people! And speaking of music, as initially shocking as it may be, it only makes sense that such a concept appealed to no other than Jason Newsted, Metallica's former bassist and vocalist who is now dedicated to his other artistic love – paining! Newsted will have his work featured in the show as well.
David Ramirez-Gomez - Typing
This teamwork concept pervades the entire FRAME experience, as each gallery/artist team takes care of a certain aspect of the organization – one is responsible for social media, another for posters, etc. In that spirit, the selection of artists is carefully assembled in order to avoid competition, with each artist being the undisputed master of his/her own realm.
Niloufar Banisadr - Hymen blu
"We don't want the exhibitors to be in competition. We build it like a soccer team, we have each artist doing their own thing, unlike anything the other artists are doing, so there is cohesiveness," Scholler explains. "Every artist is one of the best of their time in their category."
As innovative and relevant FRAME is, the initiative could never have the same impact without the perfect platform at The Sagamore Hotel. Reputation holds immense power, especially in the art world, and an establishment with such rich legacy of presenting and helping discover emerging artists gives this new and unconventional format the legitimacy and attention it needs to succeed.
Niloufar Banisadr - Hymen duo pink
And if FRAME wins, everybody wins – collectors, galleries, artists, and the art world as a whole.
For more information visit www.frame-art-fair.com