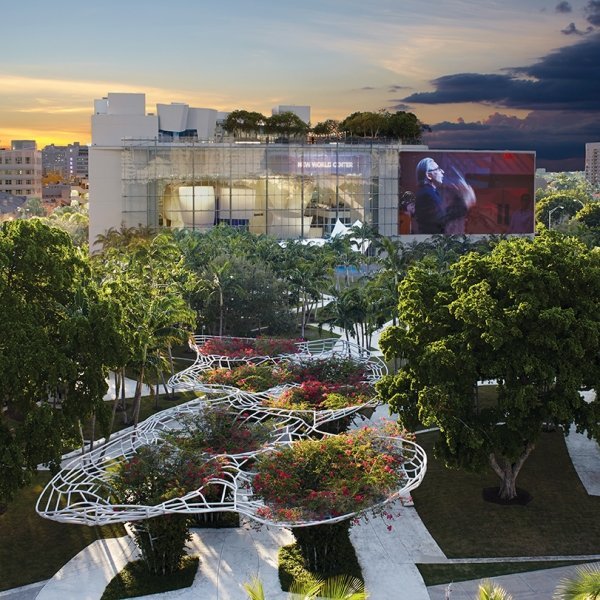 January 31 to May 12, 2017
What does Miami sound like? Look like? What sounds and sights represent home? Miami residents are invited to share their feelings and impressions of Miami by submitting audio and video clips to the New World Symphony (NWS), America's Orchestral Academy, as part of Project 305.
Submissions will be used to compose an orchestral work and partner video reflective of the city, as seen through the eyes of its people. In capturing the visuals and sounds of Miami, residents will be asked to draw from their own personal experiences of living in the city, submitting creations of their own.
The collaborative project – a partnership between the New World Symphony, MIT Media Lab and the John S. and James L. Knight Foundation - invites all of Miami's communities and cultures to work alongside composer Ted Hearne, filmmaker Jonathan David Kane, and MIT composer, inventor and educator, Tod Machover, through community events, workshops and gatherings for 100 days, from now through May 12, 2017. Hearne and Kane will work with NWS Artistic Director and co-founder Michael Tilson Thomas, who will be responsible for the overall artistic direction of the work.
The resulting audio & video work will premiere on Saturday, Oct. 21, 2017 at the New World Center, with subsequent presentations in communities and neighborhoods throughout Miami. This special performance will be a WALLCAST™ concert.
Submissions can be made through May 12, 2017, by:
Submitting sound and video clips using the iPhone or Android app Project 305, designed by MIT Media Lab, or on the project website www.Project305.org.
Hyperscore workshops – The Media Lab's Hyperscore composition software will be used in schools and other educational settings, and at the New World Center, to encourage the public to create compositions that might be part of the final symphony.
Web-based online applications: Media Lab apps such as Constellation, Cauldron, Repertoire Remix and others allow users to explore and influence different aspects / sections of the symphony during the creation process by shaping music created by the composer or other collaborators / members of the public.
In addition, www.Project305.org, the project website, will include tutorials and a toolkit for those who would like to explore specific themes and / or organize outings and workshops to capture and produce sound and video submissions for the project.
"This project allows residents to participate in a creative experience using the tools they carry with them every day - their phones and mobile devices," said Victoria Rogers, Vice President for arts at Knight Foundation. "Living in Miami is always a sensory experience. We're excited to discover which sounds and sights participants are moved to record."
Additional information about the New World Symphony, America's Orchestral Academy, is available at www.NWS.edu.