For many years now, there has existed a symbiotic relationship between hotels and fine art, with many of the masters, such as Picasso and Manet, often spending time creating their masterpieces and sometimes trading their creativity for meals and a roof over their head during the early 20th century. As the relationship between art and hotels has grown over the decades, these establishments have emerged as a huge business, with hoteliers scrambling to display the talents of established and up-and-coming artists to attract cultural connoisseurs. In the spirit of travel, we decided to share our list of top ten favorite art hotels, which features selections from not only the U.S., but also abroad.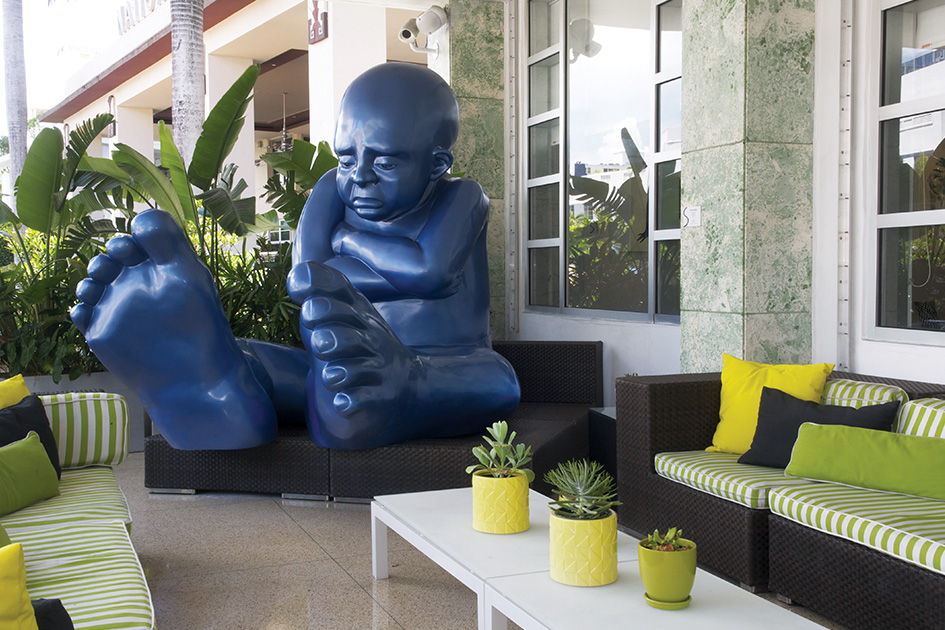 The Sagamore, South Beach
Basking in the glitz of sunny South Beach, this gem was originally purchased by Cricket and Marty Taplin as a means of expanding their own personal art collection. Now it's become an artistic hot spot, featuring artist quotes scrawled over the walls, gorgeous murals and installations throughout, eye-catching photography, and a wide array of cultural events, including guest speakers and guided tours celebrating visual arts, fashion, music and dance. All this culture is nestled in a fabulous oceanfront property that attracts international visitors all year round.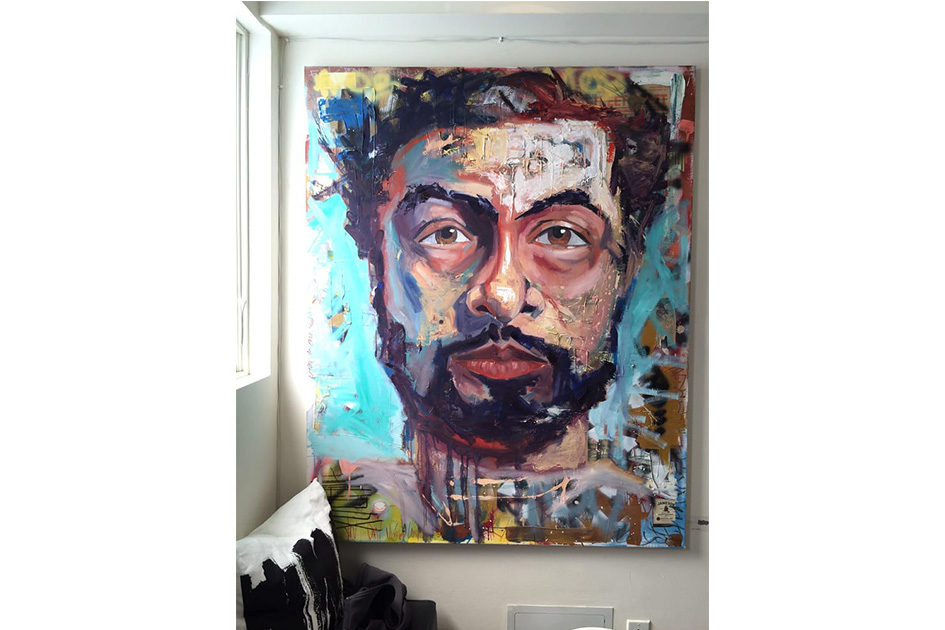 Hotel Des Arts, San Francisco
Located at the crossroads of Union Square, the Financial District and the Chinatown Gate in San Francisco's French Quarter, this sumptuous hotel presents the contemporary work of local and international artists. Every guest room features unique installations from emerging local, as well as the world's top street artists. The artists are given full artistic control of painting rooms, creating an immersive experience for guests, as they are exposed to art as if they were staying in an art gallery.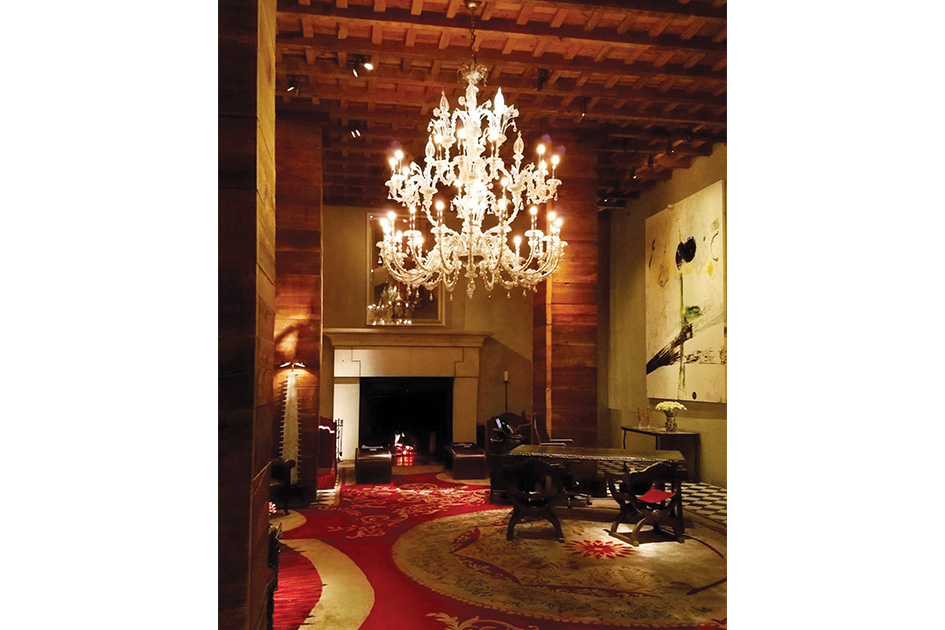 The Gramercy Park Hotel, New York City
Pop culture meets high culture at this opulent Manhattan hotel designed by artist Julian Schnabel. The Gramercy features a collection of ever-changing art selections from New York City artists Andy Warhol, Damian Hirst, Jean-Michel Basquiat, Keith Haring and other 20th century masters that rivals the collection of galleries around the globe. These art masterpieces are displayed in the guest rooms, as well as the hotel's common areas, including the Rose Bar, Jade Bar, and the Terrace. Make sure to check out Hirst's six art pieces, Warhol's "Bob Colacello," and Dan Colen's "To be Titled 2011," just part of the hotel's spectacular $50 million collection.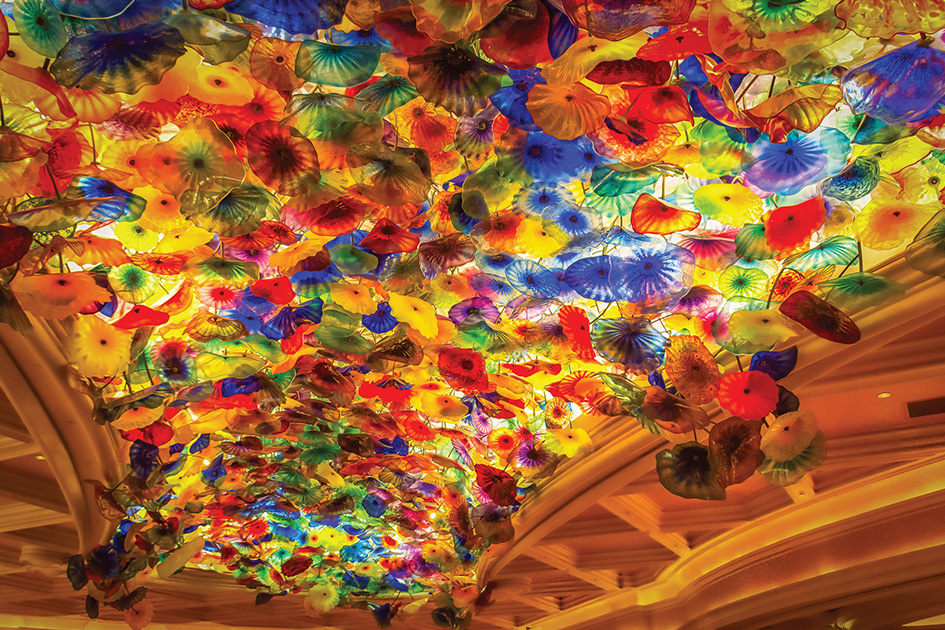 The Bellagio, Las Vegas
Even though displays of fine artwork have become very fashionable on the Vegas strip, it was the Bellagio that pioneered the movement, opening its Gallery of Fine Arts in the late 90s. This luxury hotel features regular exhibitions from such artistic greats as Van Gogh, Picasso, and Monet. And the hotel itself is a definite work of art, featuring the breathtaking Chihuly glass installation in the lobby, consisting of 2,000 hand-blown and colorful blossoms, as well as Picasso restaurant, exhibiting authentic works of the master's art.
The Surrey, New York City
Constructed in 1926 as a residence hotel, the original hotel hosted many distinguished guests, including JFK, Bette Davis, and Claudette Colbert. Nowadays, this discreet getaway on the Upper East Side focuses on contemporary art, displaying works such as Chuck Close's large-scale photorealistic pieces, including the enormously famous Kate Moss image, a focal point of the hotel's lobby. Other artists exhibited at The Surrey include, Jenny Holzer, Donald Sultan, and Mel Bochner. And you won't want to miss the interactive video installation by South African artist William Kentridge, on display at the hotel's bar.
21c Museum Hotel Louisville, Kentucky
Historic downtown Louisville is home to this boutique hotel, which also doubles as a contemporary art museum. The hotel is part of a collection of several others, founded by contemporary art collectors and preservationists, Laura Lee Brown and Steve Wilson. As the original hotel in the collective, the Louisville location boasts over 50,000 square feet in exhibition space, and features pieces by artists Mickelene Thomas, Chuck Close, Kehinde Wiley, and many more. And it's not just the exhibits guests need look out for. The hotel provides truly immersive experiences, such as the "Asleep in the Cyclone" room, a colorful basement installation, where guests can stay and become a part of the art.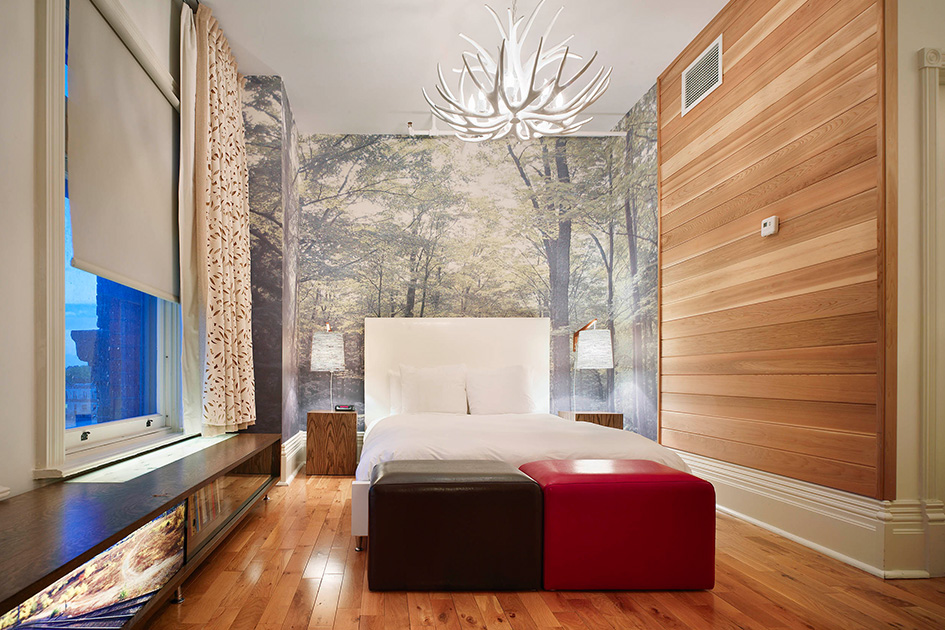 Gladstone Hotel, Toronto
If you're looking for more than just a boutique hotel for an overnight stay, the Gladstone offers a completely immersive experience into the world of contemporary art. The hotel was built in 1889 and restored and imagined as an artistic beacon of culture and diversity in 2005. The Victorian landmark is a hub for the Toronto art scene. Each of the 37 guest rooms is uniquely designed to be a work of art, crafted by local artists. The hotel also partners with community organizations and curators to display art exhibits on the premises regularly. During your stay, make sure to check out room 305, "Teen Queen," an homage to the popular girls at school, by artist Cecilia Berkovic.
The Dolder Grand, Zurich
This luxurious hotel's reputation as having one of the best private art museums in Switzerland is unparalleled, with a vast collection of over 120 art pieces by more than 90 artists. The collection of works by artists such as Andy Warhol, Salvador Dali, Keith Haring, Fernando Botero, Damian Hirst, Joan Miro, Sol LeWitt, and Takashi Murakami, occupy almost every space of the hotel's square footage. The 36-foot-long Warhol "Big Retrospective Painting" greets guest from the moment they step inside the marble lobby. There are giant sculptures exhibited throughout various wings. There's even a Rolling Stone-inspired suite (100), where guests will discover a guitar signed by both Slash and Keith Richards. Now that sounds like our kind of room!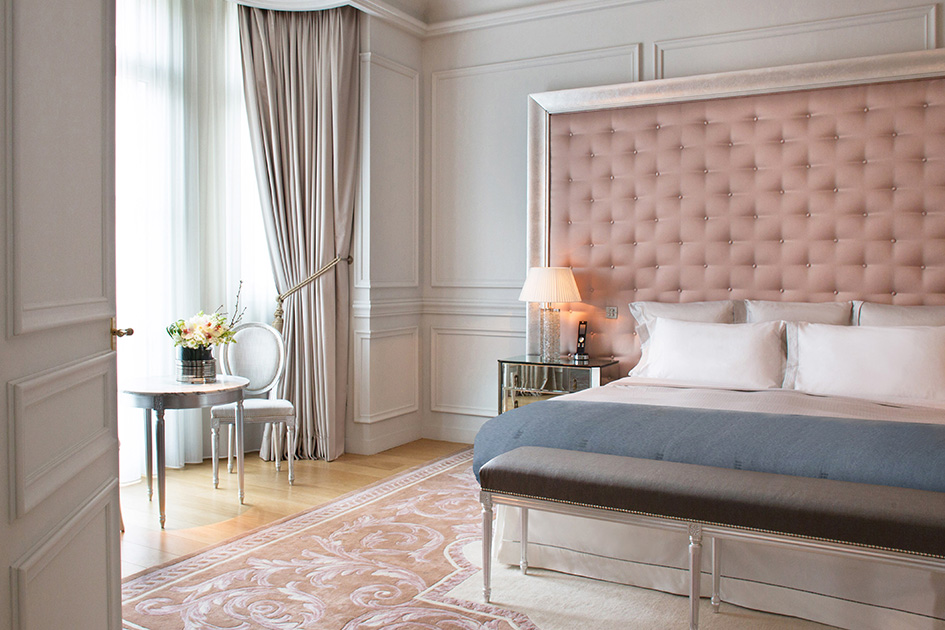 Le Royal Monceau-Raffles Paris
If you needed another reason to visit Paris, this is it. Le Royal Monceau-Raffle Paris is the epitome of an art hotel. The hotel hosts an in-house art gallery, as well as an art bookstore. It also has its very own art concierge, who provides insights to guests on the hotel's extensive collection, and organizes hotel lectures and private viewings at local galleries, as well as studio visits with local artists. Every room, suite, public and outdoor area features art displays, from huge installations, to hung art and photography. You'll be in awe of the life-size wooden elk and deer on display on the first floor landing.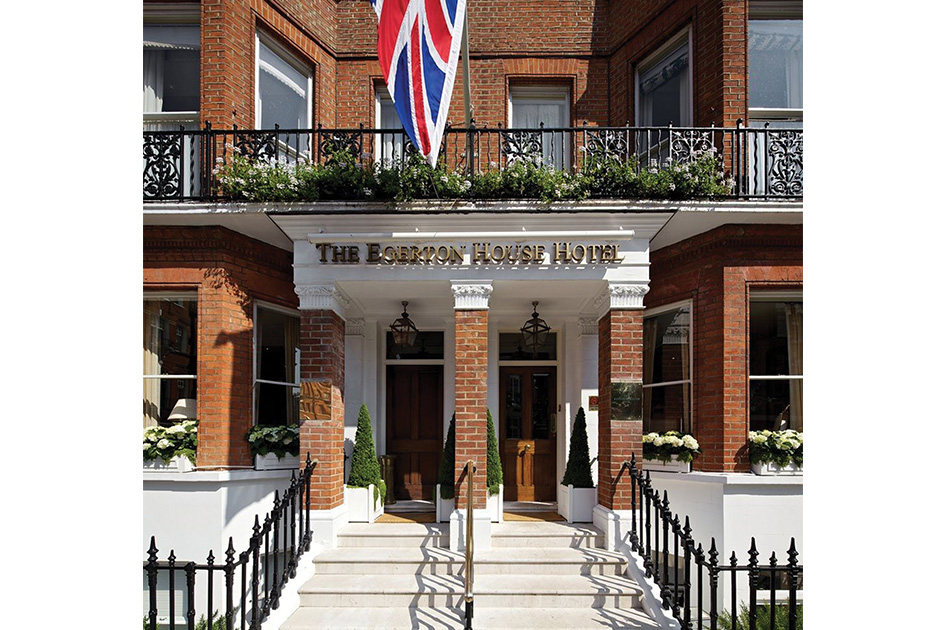 The Egerton House, London
Located within walking distance of the Victoria & Albert Museum, this townhouse style hotel houses an extensive collection of 19th and 20th century masterpieces, from such artists as Toulouse Lautrec, Renoir, Picasso, Chagall, and many others. There's even an original Snoopy drawing by creator Charles Schultz displayed at the bar. Handpicked selections from such renowned artists as Matisse, Georges Goursat, Al Hirschfeld, Pierre Joseph Redoute, Charlotte Fawley, and Ludgwig Bemelmans adorn each room, so guests will be certain to acquire quite the taste for the masters during their stay.
Hopefully, our choices will encourage you to plan a fun, cultural adventure and travel to these hotels and destinations to experience the arts in a more intimate and immersive way.