There's so much art to explore during Miami Art Week, where do you start?
While it may be impossible to visit every single fair and view every piece, we're giving you a head start. Our illustrious Curator, Sebastien Laboreau, has been busy again this year, evaluating submissions from some of the most prestigious fairs, and providing his "don't-miss" highlights. Be sure to download the CultureOwl app to easily access the guide and navigate to each Must See Art location to discover your new faves!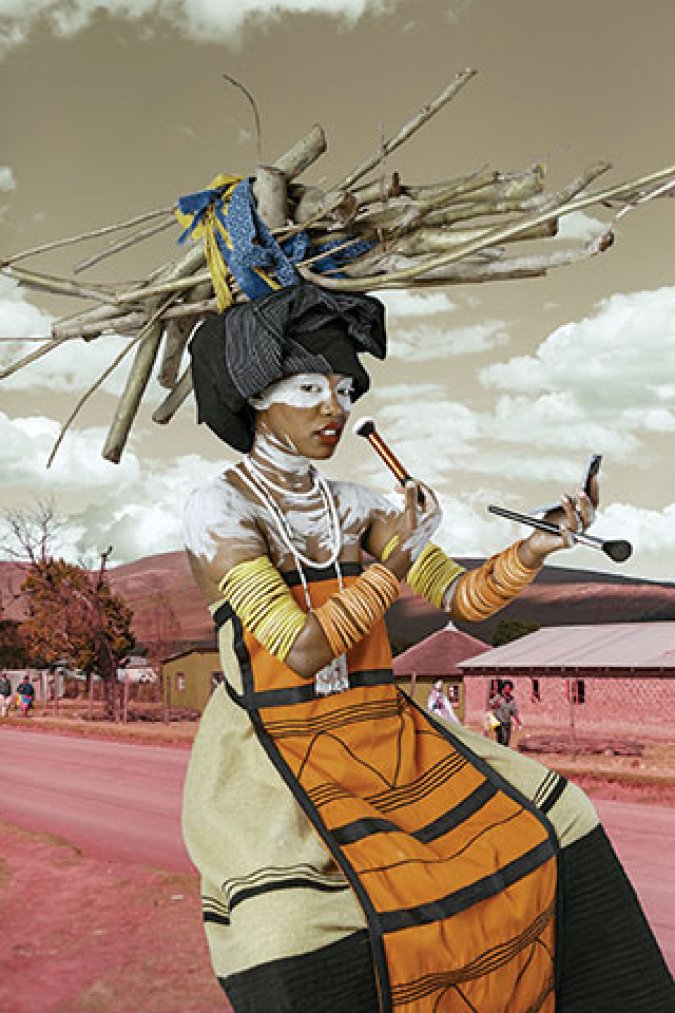 Xhosa Woman - Umfazi
Tony Gum
Size: 146 x 97cm
Medium Used: C-type fuji crystal archival print, dibond mounted
Style of Piece: Photography
Presenting Gallery: Christopher Moller Gallery
Exhibited at: PULSE Miami Beach
Curator's Statement
No wonder why Vogue voted Tony Gum "The coolest girl in Cape Town". This South-African photographer masters her art: whimsical, colorful, humoristic, an hymn to South African women's beauty! A must see,
A must buy!
BlackWhole: Double Consciousness and the Singularity of Our Inner Light
Basil Kincaid
Size: 24" x 32"
Medium Used: Photography
Style of Piece: Photography
Price: $2,400
Presenting Gallery: Prizm Art Fair
Exhibited at: Prizm Art Fair
Curator's Statement
Bazil Kincaid's quest is to understand the wild tapestry of his own personal and cultural identity within the African Diaspora. He practices self exploration, historical investigation, and critical social questioning to cultivate healing on a personal and cultural level, towards the remedy of Post Traumatic Slave Syndrome…
Stranger
Ed Ruscha
Size: 30" x 22" 1/2
Medium Used: Lithography
Style of Piece: Contemporary
Presenting Gallery: Gregg Shienbaum Fine Art
Exhibited at: INK Miami Art Fair
Curator's Statement
Ed Ruscha's signature style combines words and images on the same visual field. By doing so, visual and verbal means of communication coexist and create a sense of friction. The words conjure mental images that do not necessarily describe what the eye actually sees in the painting.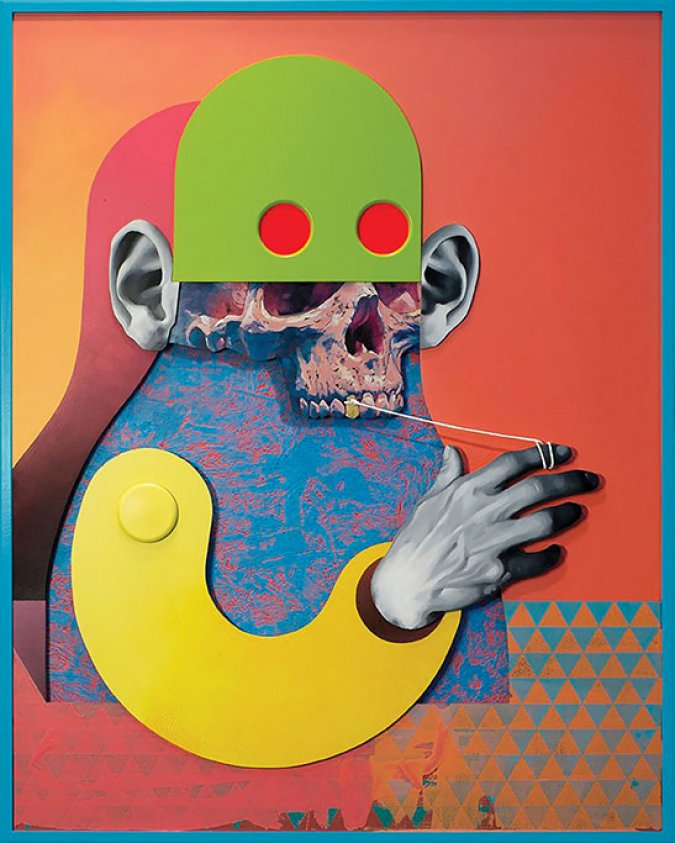 Gold Digger
Michael Reeder
Size: 49.5 x 39.5 cm
Medium Used: Mixed media on panel
Presenting Gallery: Thinkspace
Exhibited at: SCOPE Miami Beach
Curator's Statement
Michael Reeder's figurative art explores concepts relating to identity. By constantly working in a free-flowing manner and allowing his subconsciousness unlimited scope within his creative process, Michael's portraits remain open-ended; encouraging conversation and welcoming the projection of our own self-identities.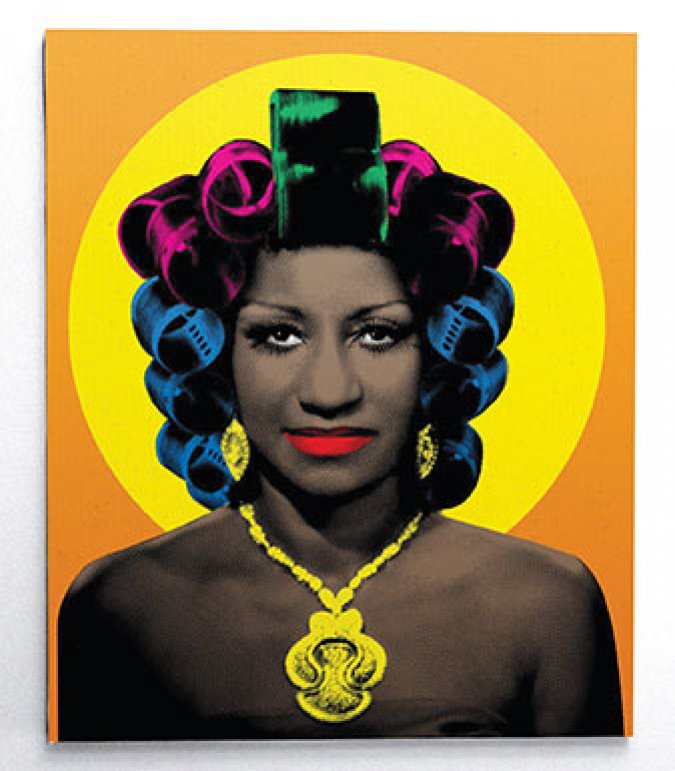 Celia Con Rolo
Anthony Peralta
Size: 38" x 28"
Medium Used: Acrylic on screen-print on canvas
Style of Piece: Pop Art
Price: $8,000
Presenting Gallery: Art Africa Miami
Exhibited at: Art Africa Miami
Curator's Statement
POP ART has no frontiers in time, nor in geography. Exploring into his Dominican roots, Anthony Peralta is offering a fresh Pop Art version of his photographs. Colorful, delightful and joyful.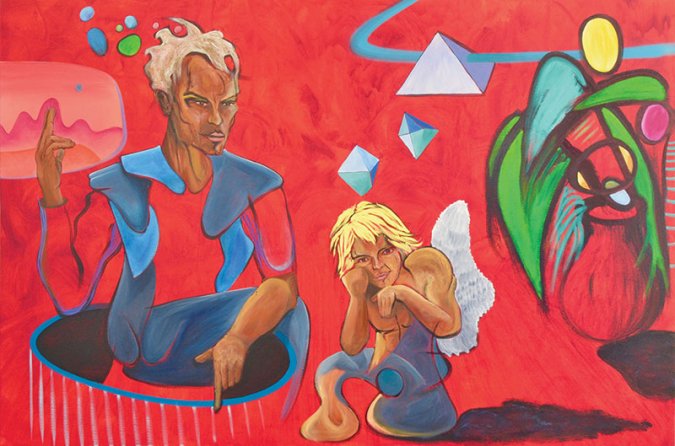 Quantum Computing Lesson on Titanus IV
Cedrik Cavallier
Size: 72" x 48"
Medium Used: Oil on canvas
Style of Piece: Surreal/Metaphysical
Price: $5,800
Presenting Gallery: France Pavillion
Exhibited at: Superfine! - The Fair
www.superfinemiami.eventbrite.com
Curator's Statement
A surrealist painter who plunges the viewer into a different world; etherical, philosophical, full of colors and mastery construction. A refreshing vision on modern painting!
Light It Up
Tatiana Rajzman
Size: 60" x 60"
Medium Used: Acrylic on canvas
Style of Piece: Geometric Abstraction
Price: $4,500
Presenting Gallery: Tatiana Rajzman
Exhibited at: Spectrum Miami
Curator's Statement
Tatiana Rajzman, a fashion designer, who left behind the digital creations to enter the world of canvas is inspired by cubist and abstract elements. The artist creates geometric compositions that turn into figures "born" of overlapping lines.