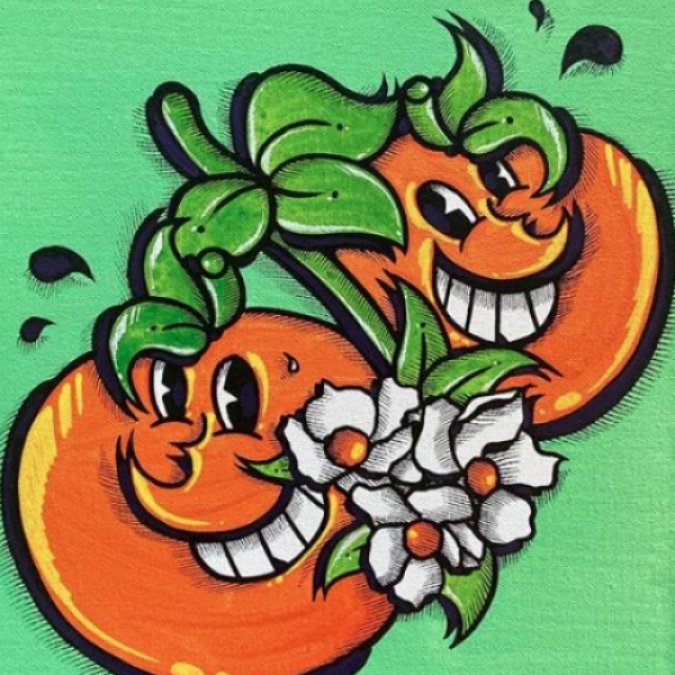 Art hubs are creating more and more ways for us to stay connected culturally. The Wynwood Business Improvement District (BID) launched #WynAtHome earlier this month. It's a virtual series on its popular @WynwoodMiami Instagram and Facebook channels in which they share live videos, stories and other never-before-seen content with its followers around the world.
The Museum of Graffiti returns to #WynAtHome, taking over Wynwood's official Instagram (@WynwoodMiami) for a live Q+A session with the iconic local artist, ATOMIK. Best known for his grinning-orange graffiti signature, ATOMIK has given color to the streets of Miami for nearly 20 years.
Other upcoming #WynAtHome performances and photos/videos for coverage:
Thursday, April 23 at 7 PM: 1-800-Lucky will be hosting a Live DJ set.
Friday, April 24 at 7 PM: Museum of Graffiti will be hosting a Live Q&A session with graffiti artist, ATOMIK.
Saturday, April 25 at 8 PM: Racket will be hosting a Live DJ set featuring DJ Miner.
Sunday, April 26 at 10 AM: SOL Yoga will be hosting a Live yoga session.
Sunday, April 26 8 PM: El Patio returns with their weekly DJ set hosted by Mr. Pauer.
For more information, visit museumofgraffiti.com.