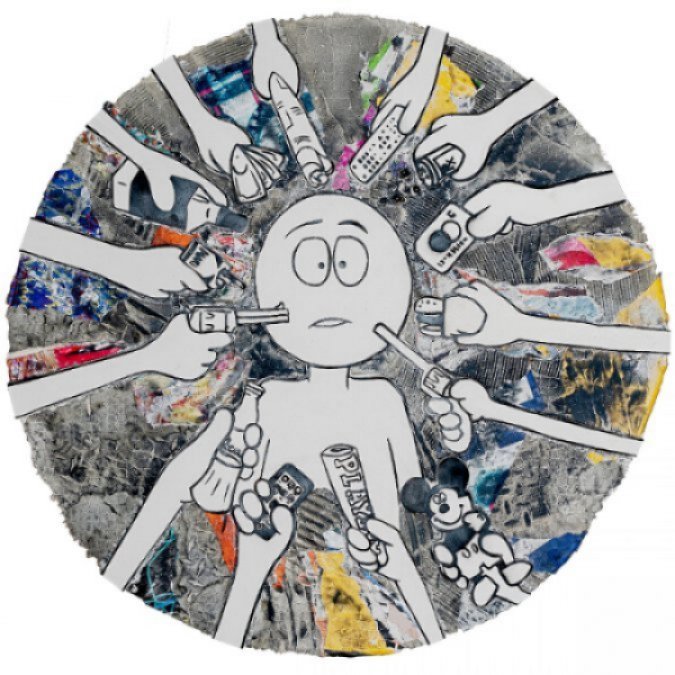 Miami ArtWeek is full of events and fairs. We like a good art event, but we LOVE a free one even better. Check out some of the events that are open to the public!
MIAMI DESIGN DISTRICT
12/7: A NIGHT OF ART, DRINKS AND FESTIVITY WITH INTERNATIONAL ARTIST KAI AT MARKOWICZ FINE ART
Global artist Kai, known for his single-frame storytelling and unrivaled use of cement, will present never-before-seen and existing art pieces at Markowicz Fine Art. All of the pieces will feature Kai's popular Imaginary Friend (IF) character. Meet-and-greet the artist, grab a cocktail, enjoy Kai's IF tattoo station, and shop from his limited-edition adidas merchandise on Saturday, December 7th from 8 p.m. to 12 a.m. at Markowicz Fine Art. To RSVP, please visit Eventbrite.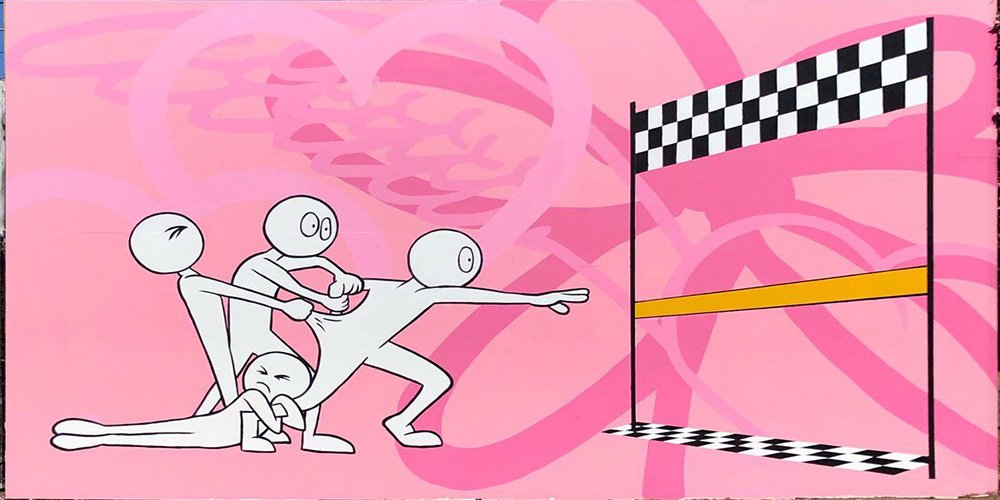 MIAMI BEACH
12/4-8: RICHARD ORLINSKI POP-UP AT MONDRIAN SOUTH BEACH
From the Miami Design District to Miami Beach, world-renowned French sculptor Richard Orlinski will be taking over every art hub in the city with his breathtaking wildlife pieces. In partnership with Markowicz Fine Art, Orlinski will be exhibiting sculptures from his "Born Wild" collection at the Mondrian South Beach, a waterfront property centrally located between all the major fairs.
Designed after revolutionary Dutch designer Marcel Wanders, the Mondrian South Beach's whimsical and visionary style will blend seamlessly with Orlinski's brightly colored, contemporary creations to celebrate art in all its forms. His colossal, fiberglass sculptures will take over the hotel's soaring lobby, which offers spectacular views of Biscayne Bay.
View Richard Orlinski's iconic sculptures on December 4th from 6-8 p.m. as the hotel hosts an Art Basel Cocktail Reception to introduce his new collection in the Magic City. Attendees will preview a variety of lively animal sculptures and enjoy complimentary cocktails and hors d'oeuvres. To RSVP, email RSVP@thedanaagency.com. Richard Orlinski's sculptures will remain on view through January 27, 2020. For more information, visit www.markowiczfineart.com.
12/3 - 12/8: MUSE + De La Gallery, The Interknit and Shopping Bazaar
THE GATES HOTEL SOUTH BEACH
During Miami Art Week, The Gates Hotel South Beach in partnership with MUSE Modern & Contemporary Art Fair will showcase a collection of art created by female Bahamian artists and multicultural artists from the Caribbean. In the wake of Hurricane Dorian, a special opening night reception will be held at 6 p.m. on Tuesday, December 3, 2019 with proceeds going to aid those affected in the Bahamian Islands.
MUSE Art Fair will feature an eclectic mix of paintings, ceramics, photographs, sculptures and augmented reality art. The art fair will also include a panel discussion, live art performances and a master class led by internationally known artists to be held at the hotel's expansive mid-century modern lobby and mezzanine levels.
MUSE Art Fair will showcase five female artists actively shaping contemporary art in Nassau by defining Bahamian artistic experiences through cultural history and identity. These women include oil painter Gabrielle Banks; documentary photographer and multimedia artist Tamika Galanis; interdisciplinary artist Anina Major; oil painter and performance artist Jodi Minnis; and ceramist, sculptor, and painter Averia Wright. In addition to showcasing the work of these female Bahamian artists, MUSE will also exhibit the work of multicultural artists spanning all across the Caribbean.
Additionally, fairgoers will be able to participate in local textile artist Karelle Levy's ever-expanding interactive installation, KRELwear: The Interknit, a "web" that encourages individuals to participate by adding stitches to the community art project.
The MUSE Art Fair at The Gates Hotel South Beach will kick off on Tuesday, December 3rd, with an invite-only VIP and media opening reception beginning at 6 p.m. The fair will be open to the public daily from 11 a.m. until 8 p.m. starting Wednesday, December 4th until Saturday, December 7th, and from 11 a.m. until 5 p.m. on Sunday, December 8th. For more information, visit www.museartfair.com. To RSVP, email RSVP@thedanaagency.com.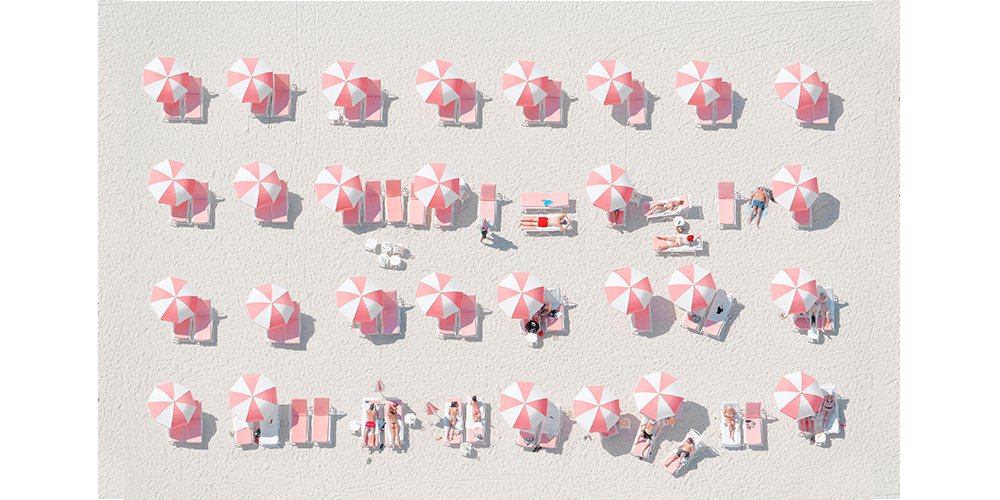 Retail Market at The Gates South Beach
The Gates will also host a retail market - 1 p.m. to 6 p.m. on December 6-8, showcasing a curated selection of swimwear, designer jewelry, sustainable goods and boutique resort wear. Select vendors and brands includeKendra Scott, Bikini on Demand, Nadjea Swimwear and April Jayne Designs. Kendra Scott's Color Bar will donate a portion of the day's sales back to those in the Bahamas who are recovering after Hurricane Dorian.
12/2019 - 2/2020: "I'M NOT A TROPHY" BY ARNO ELIAS AT THE SAGAMORE HOTEL
The Sagamore Miami Beach Hotel will present "I'm Not a Trophy," an innovative, immersive and educational fine art exhibition. A first of its kind in the region, "I'm Not a Trophy" by Arno Elias will be an exhibition entirely dedicated to endangered species and indigenous cultures that is centered on the work of the esteemed French artist and wildlife photographer.
Slated to open during Art Week, "I'm Not a Trophy" by Arno Elias will remain on view through February 2020. The exhibit will open to the public on Wednesday, December 4, 2019 as the hotel hosts a VIP Opening Reception at 9 p.m. following the vernissage at the Miami Convention Center.
"I'm Not a Trophy" is titled after the charitable organization founded by Elias dedicated to creating greater awareness for the rapid extinction of endangered species and indigenous cultures around the world through a visually compelling campaign.
Curated by Sebastien Laboureau, the resident art advisor of The Sagamore Hotel, pieces featured in "I'm Not a Trophy" by Arno Elias are presented in partnership with Markowicz Fine Art, the exclusive representative of Arno Elias in South Florida. Pieces on display will include iconic African animals, such as lions, elephants, rhinoceros, gorillas, giraffes, cheetahs and the last of wild tigers in India, but also numerous portraits and artifacts from some of the African Tribes whose lives also depend on a fragile ecosystem. Other artworks on display will be from international guest artists who are involved with the cause.
The exhibition will also highlight the role that African tribes play within the overall ecosystem of endangered species. Pieces on display will bring African wilderness to life and involve all the senses through an immersive experience, encompassing music, design, and never before seen video-footage and photos by Elias.
Including fashion icon and actress Cara Delevingne as ambassador, the premiere of this global initiative is a movement aimed at bringing awareness to the malicious acts of trophy hunting and poaching of endangered species.
The Sagamore Hotel will also host its iconic Saturday brunch on December 7th from 9 a.m. to 1 p.m. and welcome Art Basel VIPs for the 19th consecutive year for a private, invitation-only affair featuring art by Arno Elias, special activations and performances throughout the oceanfront property. Most of the artworks displayed in "I'm Not a Trophy" by Arno Elias will be available for sale, with a portion of the proceeds benefiting the "I'm Not a Trophy" charity that helps save endangered species.
DOWNTOWN MIAMI
12/5 - 12/8: MIAMI STREET PHOTOGRAPHY FESTIVAL AT HISTORYMIAMI MUSEUM
HistoryMiami Museum, a Smithsonian Affiliate located in the heart of downtown Miami, will capture photography lovers' hearts during Miami Art Week by hosting one of the most popular art events in recent years: the Miami Street Photography Festival. An international event showcasing the best of contemporary street and documentary photography, the Miami Street Photography Festival will take place December 5-8 and feature world-class photography from artists from more than 45 countries, exhibitions, lectures, workshops, photo walks, and portfolio reviews. The festival's mission is to give exposure to up-and-coming photographers from around the globe and highlight the best in international street photography. Legendary national and international photographers Nikos Economopoulos, Eugene Richards, Magdalena Sole, Matt Weber, and Christopher Bonanos will be this year's featured artists, with special guests Gulnara Samoilova, Vineet Vohra and Jens Krauer.
In conjunction with the festival, the museum will exhibit the finalists of the Miami Street Photography Festival's international street photography competition, the leading and most widely recognized contest in street photography in the world. The museum will also exhibit the finalists of the Miami Photo Series competition for street photography series depicting life in the Miami area, and showcase the winner of the overall Miami Street Photography Festival Photo Contest.
The museum will host a special VIP Party in celebration of the festival on Saturday, December 7th at 8 p.m.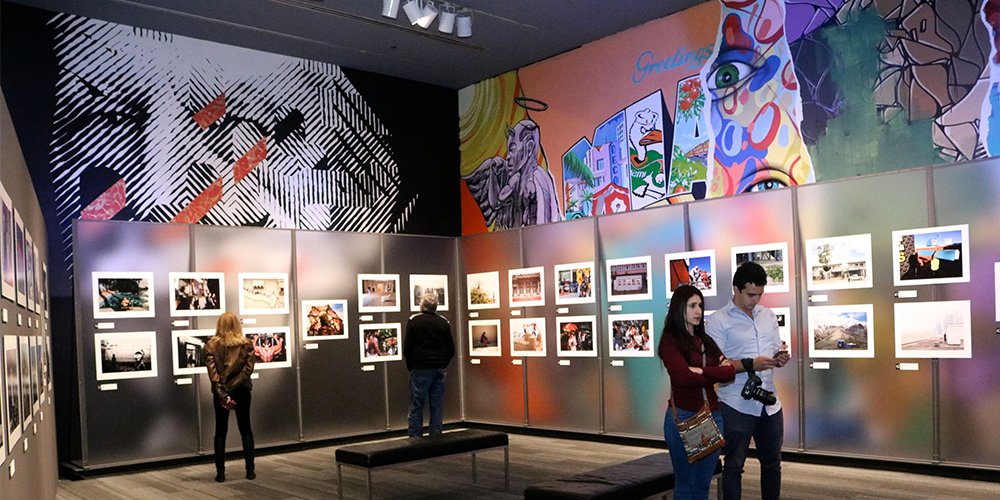 11/27 - 12/30: KAI AT INTERCONTINENTAL MIAMI
InterContinental Miami will partner with global artist Kai to celebrate another exciting Art Basel. Kai, known for his single-frame storytelling and unrivaled use of cement, will take over the hotel with a mix of fan-favorites and never-before-seen works. All of the pieces—including a series of LED animations projected on the hotel's famous exterior wall—will feature Kai's popular Imaginary Friend (IF) character.
The new collection, featuring more than 40 pieces of original art and retrospective capsules, will be available at the hotel between Wednesday, November 27 and Monday, December 30. Among the highlights, the lobby will feature a 15-foot Love vs. Money sculpture and several large cement canvases.
On Thursday, December 5th, from 7 p.m. to 10 p.m., art fans will have the chance to meet Kai, get better acquainted with IF, and take home some custom art. The limited event is presented in partnership with Markowicz Fine Art and will include the reveal of Kai's new limited-edition print. Press is encouraged to RSVP to the media preview on December 5th from 6-7 p.m. For more information on the exhibit or to RSVP to the Thursday evening event, please visit Eventbrite or follow @kaiart on Instagram.
Happy Art Week!