The Studios of Key West kicks off a new arts and culture season January 6th with the opening of four exhibitions. The highly anticipated South of Southernmost by Mark Hedden opens in the Sanger Gallery, Pandemic Drawings by Nicholas Hill opens in the XOJ Gallery, Dancing In A Tea Cup: A Pixel Paradox In Paradise by Christopher Santoro opens in the Zabar Project Gallery, and a collection of large-scale ceramic pieces by Ann Labriola opens in the Zabar Lobby Gallery.
Mark Hedden's South of Southernmost is an exhibition of photographs of Ballast Key, a backcountry island seven miles west of Key West, south of the Southernmost point. It was owned and used as a getaway for the influential and the creative by David Wolkowsky, a member of a family with deep and storied Florida roots. Under the guidance of the Nature Conservancy, the island was donated to the National Wildlife Refuge system, with the intention of it becoming a backcountry research station. South of Southernmost documents the shift in Ballast Key's gravity, as the arc of its story switches from the human to the wild.
For well over a year, against a backdrop of headlines consumed by the pandemic, Ohio-based printmaker Nicholas Hill has scanned the paper each day for people glimpsed in the backgrounds of news photos, then foregrounded them as raw, brush and ink drawings across the paper's surface. Numbering over 3,800 so far (with just a selection on view in Key West), Pandemic Drawings serve as a reminder of lives lost.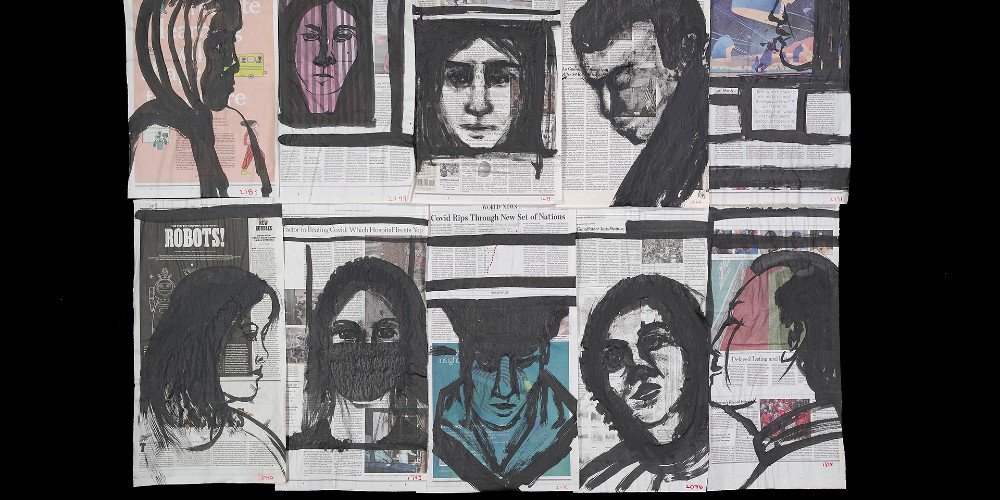 Known as an illustrator of children's books, with over 40 years of titles under his belt, Christopher Santoro's seemingly effortless range extends to elegant abstractions, witty design, and tightly rendered visual puns that just might make you snort with laughter. With titles including Open the Barn Door, Open the Garage Door, and It's Haunted! Santoro has been honored by the Society of Illustrators, the American Institute of Graphic Arts, the American Library Association, and The New Yorker. Dancing In A Tea Cup is a selection of his incredibly diverse work.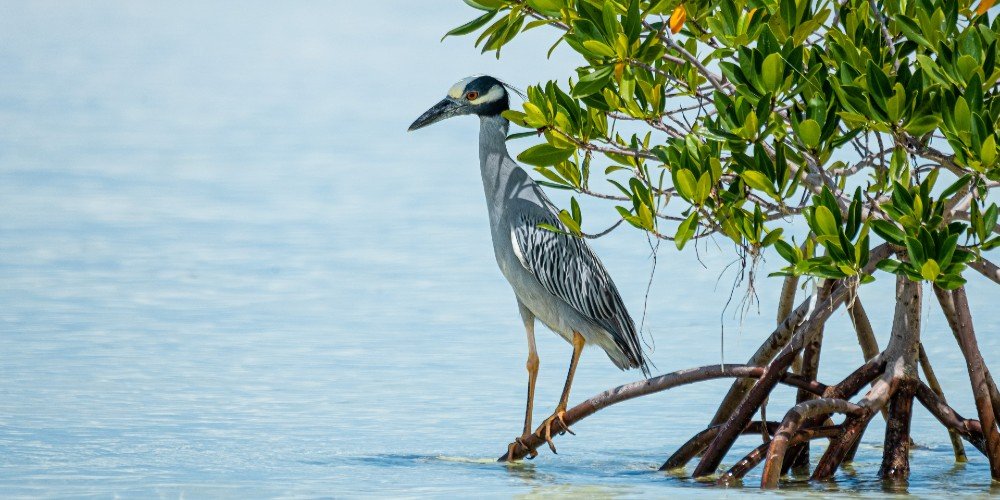 Rounding out the January exhibitions is the work of Ann Labriola, the sure-handed and well-loved Director of Fine Arts at College of the Florida Keys. Labriola is also one of the area's strongest ceramicists, with a collection of recent work combining organic and abstract forms in her distinct style.
All four exhibitions will be on view at The Studios of Key West, 533 Eaton Street, January 6-27. The Studios of Key West's galleries are free and open to the public, and are open Tuesday through Saturday, 10am – 4pm. More information can be found at www.tskw.org.