Tweet
Hallandale Beach Partners with ArtServe To Become Recognized Arts District
By Larry Schwingel
Hallandale Beach paints the South Florida landscape with broad strokes that are inviting to local residents and tourists alike.
Through diverse programs, fun-filled activities, cultural activities, fine restaurants, parks, and a blossoming business community, Hallandale Beach is a shining example of growth in the 21st century.
ArtServe, the historic arts incubator that fosters artistic growth, has entered into a one-year partnership with the Hallandale Beach Community Redevelopment Agency as part of a rebranding effort that began approximately two years ago.
"The leaders of Hallandale Beach have an ambitious vision for the city, with a goal of transforming it into a nationally recognized arts district," said Craig W. Johnson, executive director of ArtServe. "We are thinking outside the box to create something that is not only visually and experientially stimulating, but it will have a gradual societal impact that provides a renewed sense of community. In that vein we believe it Hallandale Beach can be an unparalleled destination for the arts."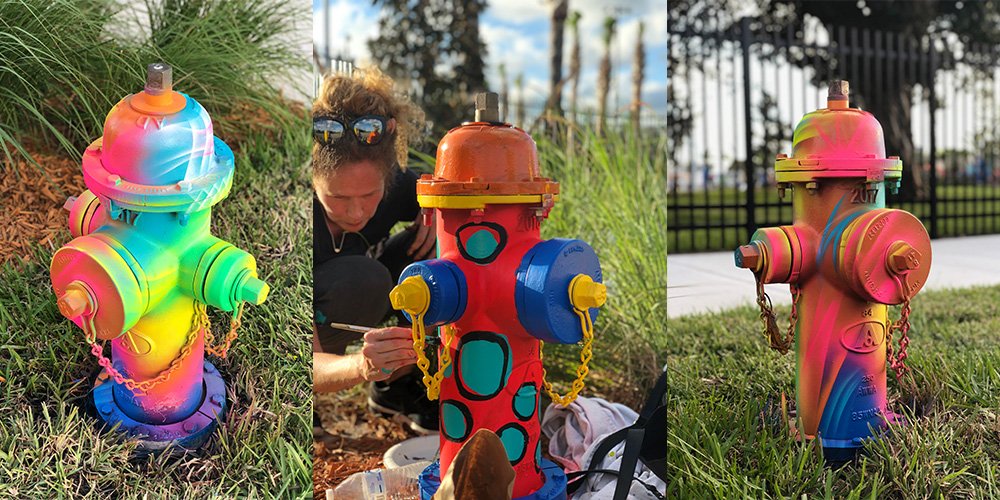 With a mission of becoming a city of progress, innovation, and opportunity, Hallandale Beach and ArtServe are linked as one to fulfill those goals.
We are very honored and excited to be a part of this journey, and our goal is to bring culture, excitement, and character to the city, and help its brand become a beacon for emerging talents and art innovation.
The partnership program will include monthly activations by ArtServe to engage existing residents and attract new audiences. With the help of its artists, the goal is to redefine the city as a versatile, burgeoning community with a wonderful mix of white-sand beaches, upscale retail shops, excellent restaurants, and continued cultural growth.
One of those activations includes a project called "Vibrant Hydrants," that engages local artists to work collaboratively with residents to beautify all the fire hydrants throughout the city. In addition, there a large-scale mural project planned that will refresh and renew empty wall spaces with culturally uplifting art that represents everyone, regardless of race, background, income, occupations, or political affiliations. "It's art that people can identify with, and it reflects the diversity of the community in which it exists," said Johnson.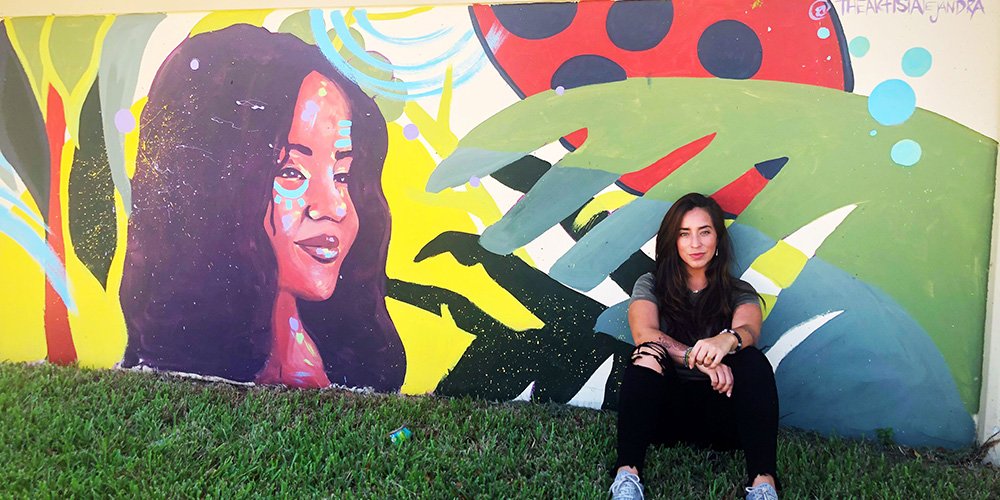 In November a release party at Foster Park will be held to unveil and celebrate the finished "vibrant hydrant" and murals projects. The event will feature live entertainment, interactive art zones, live painters, and a lot of family fun. The fire hydrant designs were inspired by themes ranging from the Harlem Renaissance to the environment that collectively created the demarcation of the emerging "ArtWay," a continuous pathway to access the public art experiences across the city's entire 4.5-square-mile landscape.
ArtServe will act as a liaison between artists and local businesses, facilitating introductions and partnerships so well suited artists can help propel local businesses to even greater heights through artistic works. "Whether it's painting a unique mural on a brick and mortar store, creating a centerpiece sculpture for a lobby, or redesigning branded collateral materials, there are a multitude of opportunities for artists to work closely with the city," remarked the executive director. "It's the residents that matter the most, and our programs are focused on improving their lives by providing equitable and accessible opportunities in the arts."
A key component of the ArtServe strategy is bringing people together and inspiring pride throughout the city. According to Johnson, the age in which we live it is often difficult to connect with other residents and get a true sense of community. "That is key to our partnership, because we are providing a platform for residents to interact and meet their neighbors through our programs," Johnson said.
It's this unique interaction, and empathy toward others, that paves the way for a more progressive society where residents feel accepted and are encouraged to experience, participate, and give back to the community.
The ArtServe partnership with Hallandale Beach's Community Redevelopment Agency includes 12 projects throughout the current year and programs are being finalized for 2020. Both parties are mapping a multi-year strategic plan with initiatives that will help achieve ArtServe's vision of positioning Hallandale Beach as a nationally recognized arts playground.
Another unique activation is the free, family friendly "Movies Under the Stars" at a Hallandale public park that features live art experiences inspired by the theme of the movie shown. Future movie nights will include live orchestration of the movie's soundtrack, dance performances inspired by specific scenes in the film, and themed art workshops for the entire family.
ArtServe prides itself on the diversity of its membership. It supports more than 2,000 artists of all disciplines through professional development training, marketing support, business and networking opportunities, exhibitions, office and studio facilities, discounts on supplies, and more. As the arts incubator and cultivator of Broward County's arts ecosystem, the organization is located at 1350 E. Sunrise Blvd. in Fort Lauderdale.
The dates and times of all upcoming arts programs are available by visiting the ArtServe Facebook page or at www.artserve.org/Hallandale.
For more information, call 954-462-8190.