Tweet
Five new Sculptures by Local Artists
We love when art is added to the neighborhood! The Florida Keys Council of the Arts and the City of Key West Art in Public Places Committee has announced the installation of 5 sculptures at the Duval Street Pocket Park.
All the works were created by artists from Monroe County. The pieces were selected from a competitive application process. The sculptures are also available for purchase from the individual artists. This is a wonderful asset to the Key West community and allows everyone access to the arts.
The following artists and their works are all on display:
"Red Obelisk" by artist Adam Russell
"Hawksbill Reef" by artist Trish Pleasant
"Ann's Girl" by artist Bill Lorraine
"Cetacean (Fishtrick)" by artist Time Marshall Curtis
"Catfish" by artist Paola Effio (see below)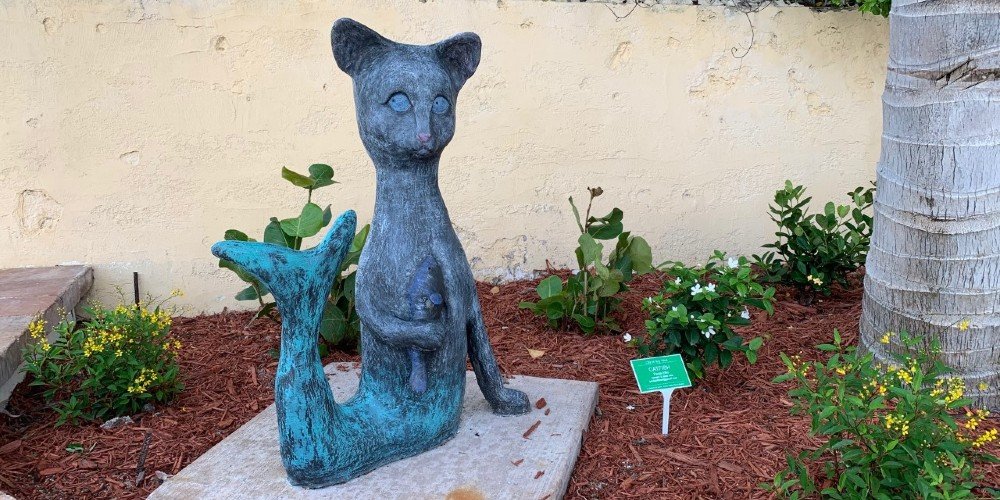 There are plans to add a sixth sculpture by artist, John Martini. Also gracing the pocket park is a series of art benches, created by artist Colin Selig, which are made from recycled propane tanks. The benches are brightly colored, adding a whimsical, tropical splash of color to the public seating.
Take some time to come check out the new art at the pocket park which is located at the Southern end of Duval Street, 1400 Duval, right between the Southernmost House and South Beach.