Tweet
Fairgrounds St. Pete Grand Opening, December 16, 2021
Fairgrounds St. Pete, Tampa Bay's only destination for experiencing immersive art and technology, will have its official grand opening and ribbon-cutting ceremony with special guests St. Pete Mayor Rick Kriseman and artist Chad Mize!
The grand opening ceremony and ribbon cutting is open to Media Outlets and will feature the unveiling of Fairgrounds St. Pete's permanent entrance, new artworks and a mural by St. Pete-based artist, Chad Mize.
"We're committed to creating new, exciting and memorable experiences for our guests through ever-evolving exhibits and installations." said Liz Dimmitt, Fairgrounds CEO and Co-Founder "We're excited to unveil a large mural by Chad Mize that foreshadows what guestS experience inside Fairgrounds St. Pete."
Fairgrounds St. Pete, both a woman-and-veteran-owned business, opened for previews to the public on September 2, 2021 at The Factory St. Pete. Other tenants of The Factory St. Pete's campus includes other locally-owned businesses such as Daddy Kool Records and Sunshine State Goods.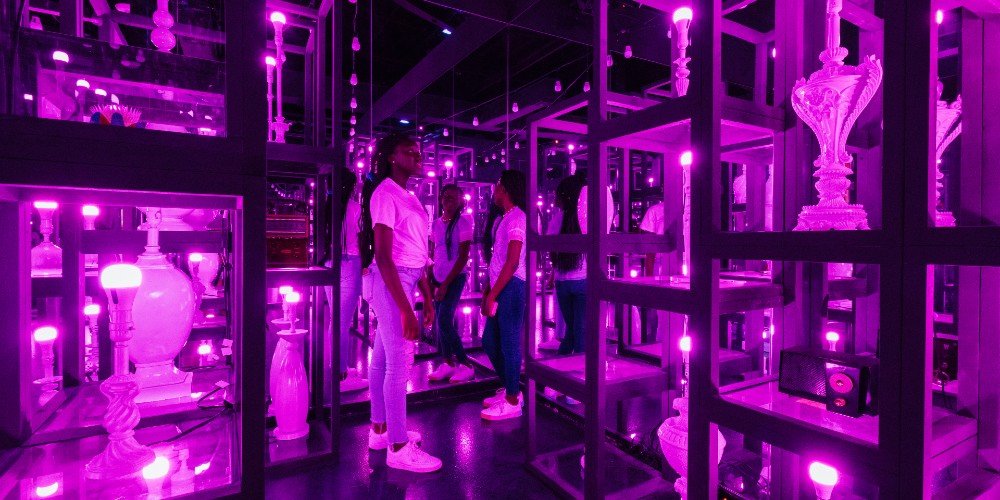 "The reception from the public has been both positive and encouraging. At Fairgrounds St. Pete we're innovating in the ways in which stories are told, as well as evolving and changing our exhibits," said Mikhail Mansion, Fairgrounds CTO and Co-Founder. "Our grand opening is certainly an exciting landmark moment for us."
"Our guests are in for a real surprise when they visit us for the grand opening weekend," said Olivia Mansion, Director of Communications. "Chad Mize's mural embodies what Fairgrounds St. Pete is all about… art for all, play for all, joy for all. I can't want to see everyone's photos with this spectacular, one-of-a-kind artwork."
Artists featured and new artwork revealed in Fairgrounds St. Pete's Grand opening weekend include Chad Mize, Danielle DeGuglimo and Shane Carey.
The grand opening is Thursday, December 16th, 2021 at 11 am. For more information, visit fairgrounds.art.