Tweet
Experience Science In a New way
With its aquarium, planetarium and compelling science exhibitions, the Phillip and Patricia Frost Museum of Science brings science learning in Miami to a world-class level.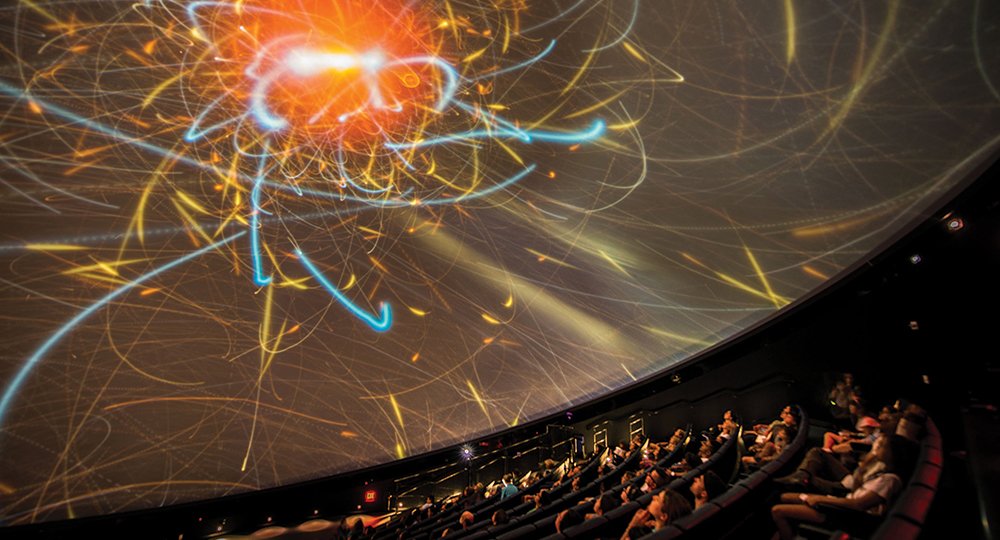 While breathtaking in its own right, the view from the Phillip and Patricia Frost Museum of Science's locale on Biscayne Bay isn't the only thing that has captured the imagination of residents and visitors from around the world. Since opening in 2017, the museum has welcomed over a million guests through its doors, sparking awe and wonder as the only aquarium, planetarium and science museum in the city.
Sitting on four acres within Downtown Miami's waterfront Maurice A. Ferré Park, the 250,000-square-foot campus is divided into four distinct buildings: the Aquarium, the Frost Planetarium, and the North and West Wings. This unique setting—built using leading-edge sustainability initiatives—takes guests on a journey from the ocean to the Everglades, and from the human cell to outer space.
One of the focal points of the museum is the Aquarium, with its stunning 500,000-gallon Gulf Stream Aquarium tank that culminates in a transcendent 31-foot oculus lens into the waters above—an Instagram favorite. Here, guests descend through various floors while watching the resident mahi-mahi, devil rays and hammerhead sharks travel through open water. The three-level Aquarium also explores some of South Florida's other essential habitats through a free-flight aviary and an interactive sting ray touch pool. Across the way, the 250-seat Frost Planetarium takes guests on a visual joyride through Earth and space using a 16-million-color 8K visual system and surround sound—one of the most advanced spaces of its kind in the United States.
Ever wonder how everyday stuff works? Get ready to explore the science of modern materials in Strange Matter, presented locally by HEICO Corporation, exploring how 'stuff' is made and put to use. Blending physics, chemistry and engineering, this hands-on special exhibition uncovers how things are built, and challenges guests to experiment with glass, crystals, magnets and metals to find new uses for these versatile elements. Discover which everyday materials – stuff you might find on your sneakers or on your dinner table – are also used to save lives and explore galactic frontiers.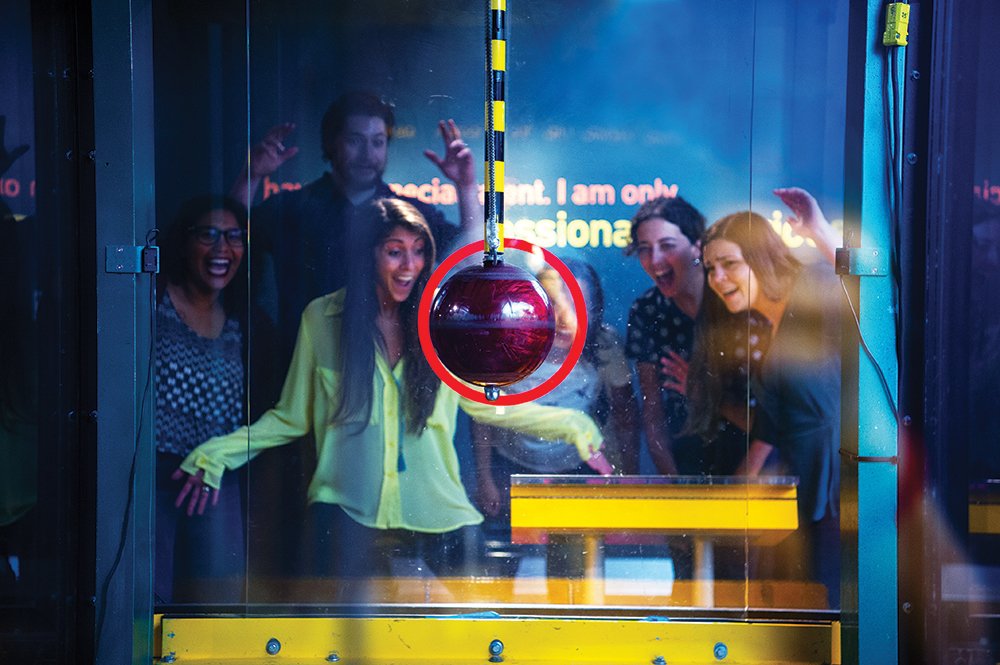 Phillip and Patricia Frost Museum of science
On May 25, the museum will open its highly-anticipated special summer exhibition, The Secret World Inside You, presented locally by Nicklaus Children's Hospital. The exhibition uses larger-than-life models, computer interactives, videos, art installations and a live presentation to explore the rapidly evolving science that is revolutionizing how we view human health and understand the inner workings of our bodies. Guests will discover the human microbiome—the vast community of bacteria, viruses, and other microbes that call our bodies home. This interactive exhibition takes guests on a journey through the human body to explore the microbiome. Find out what these microbes are, where they are found, how they interact within us and how incredible new discoveries are redefining notions of human health. The Secret World Inside You is organized by the American Museum of Natural History, New York (amnh.org).
As Miami's only planetarium, aquarium and science museum, there's always something new to discover at Frost Science. The museum is open daily, 9 a.m. to 6 p.m., at 1101 Biscayne Blvd. Learn more and buy tickets at frostscience.org.