Tweet
"COPY OF THE ORIGINAL" @ IS PROJECTS
In a virtual world, experiencing a new exhibit has never been easier! Grab a cocktail, find a comfy seat in your home and get ready to explore a beautiful exhibition by artist, Rachel Livedalen via IS Projects June 27th.
Copy of the Original is Rachel Livedalen's solo exhibition featuring a series of works on panel that combine screen printed layers of Greco-Roman textbook pages with airbrush and gouache. Structured information depicted in these works relate to the construction and continuation of the art history canon and the way in which we understand visual culture. Textual information is stretched, morphed, or veiled, then layered with different modes of visual information like coded symbols, colorful shapes, or erased gestures.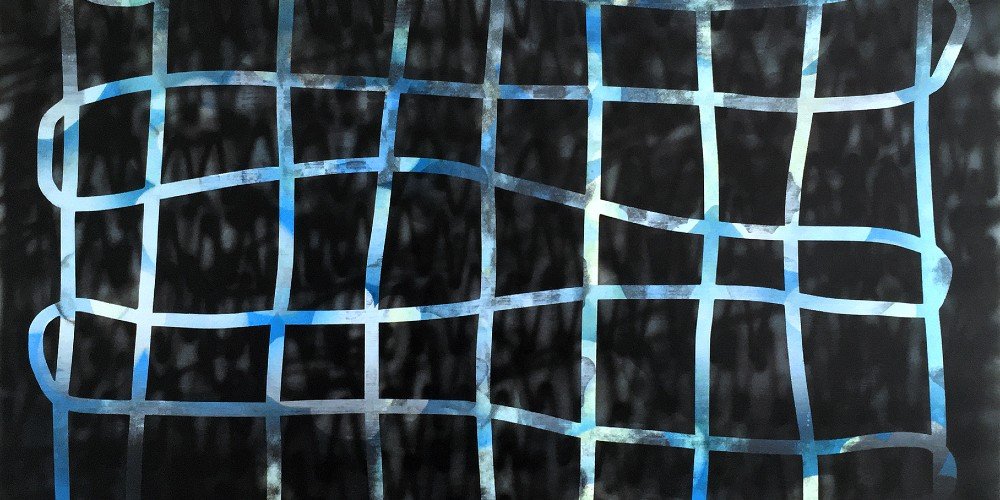 The exhibition questions our understanding of visual information both from academic art history and popular culture as it relates to beauty, feminine representation, and artifice. Specifically, the exhibition analyzes the Knidian Aphrodite, the first sculpture of a female nude in Greek art that now only exists as a Roman copy. This canonical work from western art history thus embodies ideas of representation and reproduction throughout history.
While the IS Projects gallery remains closed to the public at this time, the gallery has its lights on 24 hours so that the public can safely view the show through their big, storefront windows. IS Projects invite you to participate in our virtual programming for Copy of the Original, which will include an opening reception during their Virtual Artwalk on June 27th, featuring a Virtual Gallery Tour and Gallery Shop on their site. Join the Instagram Live artist talk with Rachel Livedalen in July.
Should they be open to the public, announcements can be found on our website. For more information about events, visit www.isprojectsfl.com.