ART MIAMI CELEBRATES APPROACH OF THIRD DECADE WITH ICONIC CONTEMPORARY, MODERN, POST-WAR, POP WORKS & UNIQUE EXHIBITIONS AT 29TH EDITION
The number one globally attended art fair attracts over 80,000 motivated collectors, curators, museum professionals and art enthusiasts from around the globe. More than 125 international art galleries report high volume sales for their star artists, as collectors and advisors vie to acquire the most important artworks of the 20th and 21st centuries within the fair.
Art Miami maintains a preeminent position in America's contemporary art fair market. It is the "can't miss" event for serious collectors, curators, museum directors and interior designers, who are present from the moment the doors open. Art Miami provides an intimate look at some of the most important work at the forefront of the international contemporary art movement.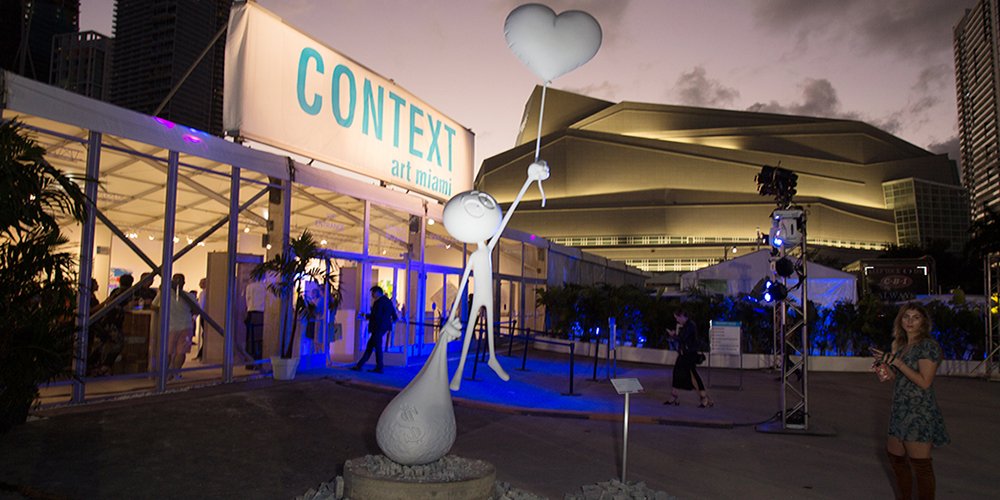 Now in its seventh year, CONTEXT Art Miami, the sister fair to Art Miami, is dedicated to the development and reinforcement of emerging and mid-career artists. CONTEXT's open atmosphere creates a meaningful dialogue between artists, galleries and collectors while providing the ultimate platform for established and emerging galleries to present cutting-edge and emerging talent.
Art Miami and CONTEXT Art Miami will open on Tuesday, December 4th with a VIP Private Preview at the Art Miami Pavilion, which is located at One Herald Plaza at NE 14th Street on Biscayne Bay in Downtown Miami between the Venetian & MacArthur Causeways.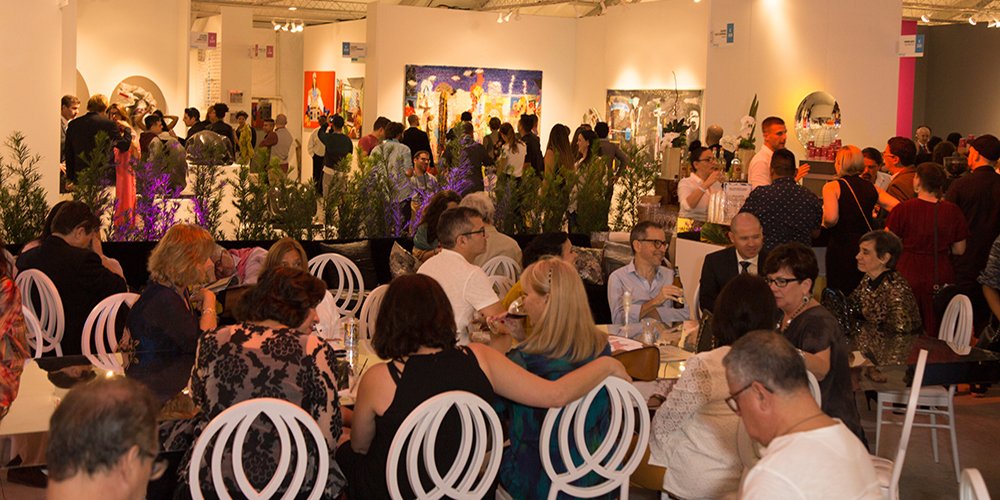 A One-Day Fair Pass provides admission to Art Miami and CONTEXT Fairs at $50. A Multi-Day Pass provides admission to Art Miami, CONTEXT and Aqua Art Miami Fairs for $95. Students aged 12 – 18-years, and seniors aged 62-years and older are $35. Children under 12 are free. The VIP Pass costs $250 and provides access to the VIP Previews; unlimited admission to Art Miami and CONTEXT Art Miami during public fair hours; and access to Art Miami VIP Lounge + CONTEXT Art Miami VIP Lounge; and complimentary admission to partnering museums. This pass will also provide access to Aqua Art Miami for the VIP Preview and during fair hours.
The VIP opening will take place on Tuesday, December 4 from 5:30pm – 10pm, with a First View VIP Preview at 4:30pm. Between Wednesday and Sunday, the fair will be open from 11am – 8pm every day, except Sunday in which the fair will close at 6pm.