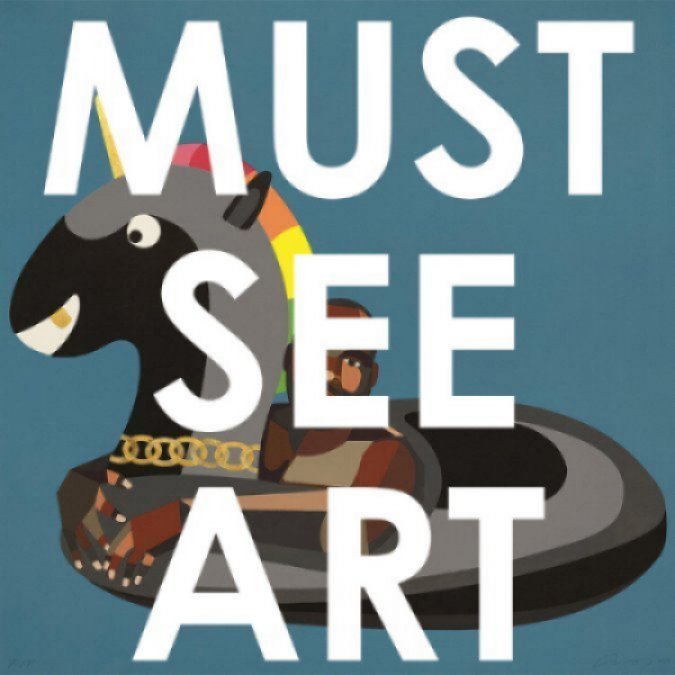 There's so much art to explore during Miami Art Week, where do you start?
While it may be impossible to visit every single fair and view every piece, we're giving you a head start. Our illustrious Curator, Sebastien Laboreau, has been busy again this year, evaluating submissions from some of the most prestigious fairs, and providing his "don't-miss" highlights. Be sure to download the CultureOwl app to easily access the guide and navigate to each Must See Art location to discover your new faves!

Candyman
By Ruby Mazur
Size:Undisclosed
Medium Used: Oil on canvas
Style of Piece: Abstract
Price: Undisclosed
Presenting Gallery: Ruby Mazur Rock & Pop Gallery
Exhibited at: Red Dot Miami
Curator's Statement
How refreshing it is to enter the colorful and joyful artistic universe of Ruby Mazur. At the age of 21, Brooklyn born Mazur was hired as Art Director of Paramount Records, and within that first year he received a Grammy award nomination for his design on the "CrowFoot" album cover. The artist, very involved with the music industry is sharing his love for music and musicians through canvases that amaze the viewer by their intricate composition and ample use of dense colors.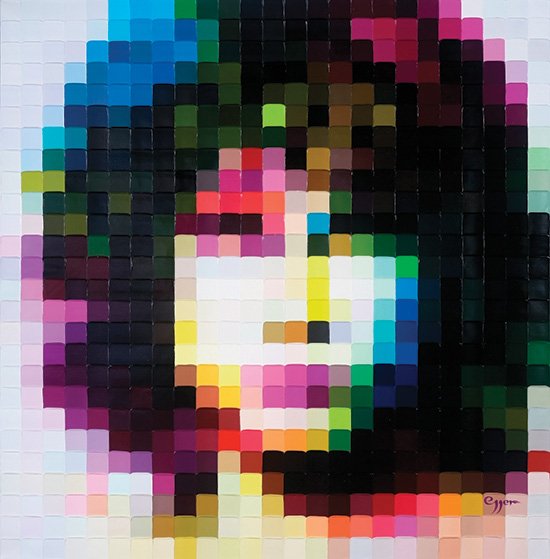 light my fire
By Sveta Esser
Size: 55 x 54 inches
Medium Used: Canvas
Presenting Gallery: Blue Gallery
Exhibited at: SCOPE
Curator's Statement
Working with her palette knife, Sveta Esser mixes her colors before she puts them on the canvas. And, depending on the light she is capturing in an individual painting will use oil or acrylic. Using old techniques, her works are nevertheless a symphony of contemporary colors. The moment she starts work on a painting she is lost in its substance. Her paintings are fascinating, this one about pixelism obviously makes you wonder about our current civilization centered around selfies and where the immediateness takes over substance…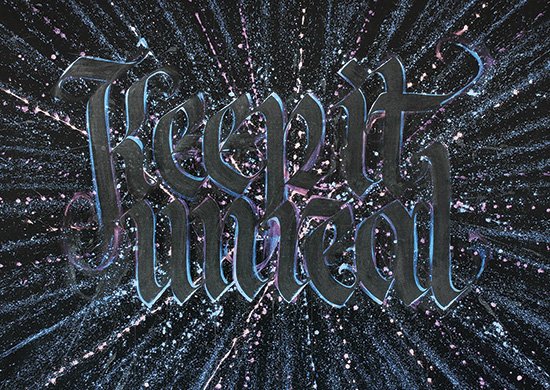 Keeping it real
By Niels Meulman
Size: 180 x 130 cm
Medium Used: Acrylic on Linen
Style of Piece: Calligraffiti
Presenting Gallery: Museum of Graffiti
www.museumofgraffiti.com
Exhibited at: Museum of Graffiti
Curator's Statement
GREAT NEWS! The Museum of Graffiti, a new contemporary art museum opening in Miami's graffiti mecca for Miami Art Week 2019, will sit down the block from the area's big tourist attraction, Wynwood Walls.
The 3,000-square-foot space comes from graffiti pioneer-curator Alan Ket, and will showcase older paintings and murals that plunge into the history of the graffiti-art movement, which is now seen and accepted as a major artistic movement of the second part of the XXth Century.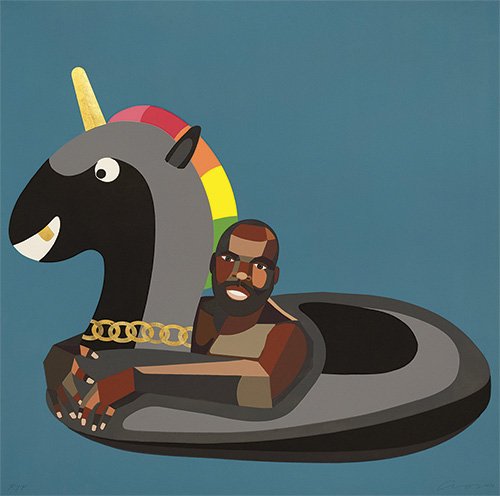 self portrait on float
By Derrick Adams
Size: 40 x 40 inches
Medium Used: Woodblock, Gold Leaf, Collage
Style of Piece: Contemporary Limited Edition Print
Price: Upon request
Presenting Gallery: Tandem Press
www.tandempress.wisc.edu/project
Exhibited at: INK Miami Art Fair
Curator's Statement
Derrick Adams is a New York-based artist whose critically admired work spans painting, collage, sculpture, performance, video, and sound installations. His multidisciplinary practice engages the ways in which individuals' ideals, aspirations, and personae become attached to specific objects, colors, textures, symbols, and ideologies. Adams is deeply immersed in questions of how African American experiences intersect with art history, American iconography, and consumerism. Most notably in his Floater series, he portrays Black Americans at leisure, positing that respite itself is a political act when embraced by black communities. Very interesting visual for Miami where this statement is not necessarily viewed as a political act.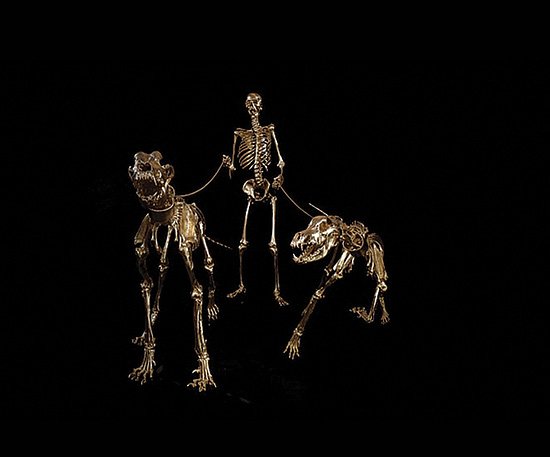 the hunter
By Stephen Cawston
Medium Used: Skeletons with
24 Carat Gold
Presenting Gallery: Bel Air Fine Art
Exhibited at: CONTEXT
Curator's Statement
It took the artist over 7 years to source materials, work out the engineering, and find Skeletons to create an extraordinary unique collection. The viewer cannot stay indifferent to those life size sculptures covered with 24 Carat Pure Gold. Reuniting Humans and other species, Stephen reanimates the skeletons, and puts them in a living situation. Cannot be missed!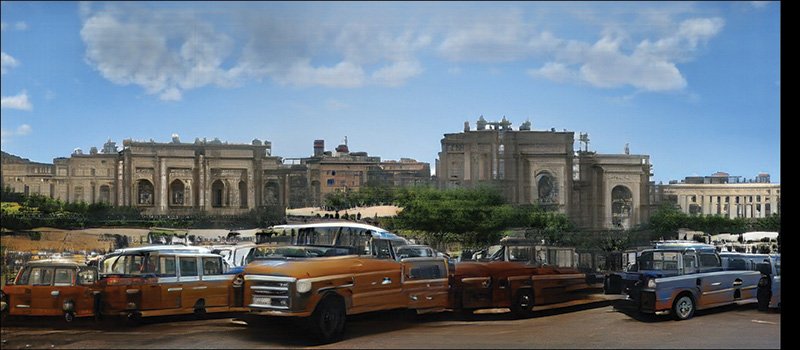 eons
By Michael Tyka
Medium Used: Video Art / Artificial Intelligence
Style of Piece: EONS is a short animation, a moving painting, a music video and an experiment in creating narrative using neural nets: The Generative Adversarial Net BigGAN (Andrew Brock et al.) was used to create visuals, while the Music was composed by the Music Transformer neural network (by Anna Huang et al.)
Price: $.5l; 1/100 Limited Editions
Presenting Gallery: Contemporary and Digital Art Fair (CADAF) Miami
Exhibited at: CADAF Miami at Mana Wynwood
Curator's Statement
We are at the frontier between art and science with the use of Artificial Intelligence and creation of narratives through neural networks… In 2015, the artist created some of the first large-scale artworks using neural networks, such as Iterative DeepDream and co-founded the Artists and Machine Intelligence program at Google. In 2017 he collaborated with Refik Anadol to create a pioneering projection installation using Generative Adversarial Networks: "Archive Dreaming". His series "Portraits of Imaginary People" has been shown at ARS Electronica in Linz, Christie's in New York and at the New Museum in Karuizawa, Japan.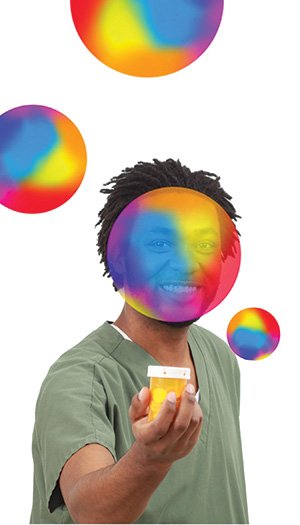 medicine is changing
By Peter Stenfanldes M.D.
Size: 12 x 18 inches
Medium Used: Digital drawing over stock medical photograph (photographed by Val Lawless)
Style of Piece: Print 1/3
Price: $300
Presenting Gallery: Fridge Art Fair
Exhibited at: Fridge Art Fair
Curator's Statement
Born in 1976 and raised in Garden City, NY, Pete is a physician (specializing in Physical Medicine & Rehabilitation) as well as a self-taught visual artist. He uses art and creates visually appealing artworks to cover a range of issues related to physical fitness, health, and wellness. Multi-talented artist, he loves making mixed media paintings, digital drawings, photographs, as well as sculptures, all filled with humor and resonating with a good intention, it is very refreshing and original.
moma
By Jean-Francois Rauzier
Size: 58 x 91 inches
Medium Used: C-Print mounted on aluminum, edition of 8
Presenting Gallery: Waterhouse & Dodd Fine Art
Exhibited at: www.artmiami.com
Curator's Statement
Jean-Francois Rauzier is an internationally acclaimed photographer, who has had museum shows all over the world. Rauzier's work transforms reality; it fascinates us with its scale and takes the viewer on a journey through the visible world. The artist uses thousands of high-resolution close-ups views and stitches them into his large compositions, maintaining the focus and sharpness of the smallest detail. His work is just fascinating.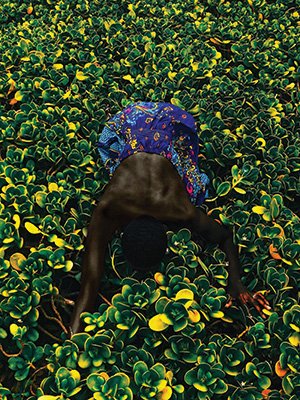 Symbols of womanhood
By Prince Gyasi
Size: 24 x 18 inches
Medium Used: Photography: Fuhi Crystal Brilliant, Edition of 10 + 4APs
Price: Upon Request
Presenting Gallery: NIL Gallery
Website: www.pulseartfair.com
Exhibited at: PULSE Art Fair
Curator's Statement
Immediately upon seeing Ghanaian artist Prince Gyasi's photo prints, one is struck by the soulful and vibrant colors. Colors are an essential element in Gyasi's work. His vivid hues are more than aesthetically appealing because for Gyasi, "color can serve as a therapy, it can treat depression and transform emotions". Prince creates images that are bold, hopeful and tell the stories of marginalized individuals who are often pushed aside in society. Most ofhis images are created in his hometown of Accra, using the surrounding landscapes and community as his muse.

bono
By Robert Leone
Medium Used: Drawing and Prints.
Presenting Gallery: RLEONE
Exhibited at: SPECTRUM
Curator's Statement
Robert Leone is a self-taught artist who blends multiple artistic styles to create hyper-realistic drawings of contemporary cultural icons. When someone looks at one of his drawings often times their first impulse is to believe that it is a photograph. But upon closer examination one can see that there is a depth and resonance that cannot come from a photo. The technique is just extremely impressive. Robert Leone creates an original hand-free drawing on paper based on a publicly available photograph.
And then, for each completed drawing, a limited edition set of prints is created into three different standard sizes, the large one is very impactful.