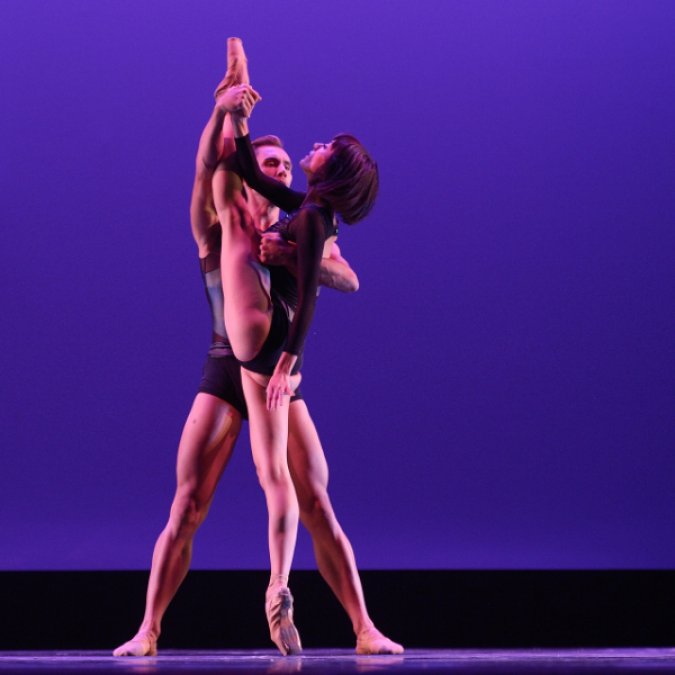 The 23rd International Ballet Festival of Miami 2018, considered the most important in the US, will present performances and an array of other activities in various venues throughout Miami-Dade County, featuring the best ballet, modern and contemporary companies represented by their stars from Europe, South America, Mexico and the USA, receiving local & international rave reviews.
The IBFM launches with a VIP Cocktail Reception (invited guests) featuring the Unveiling of the Official IBFM Poster created by Cuban Artist Javier Dubrocq, Saturday, July 28 / 8 p.m. with his dance-inspired fine arts exhibition open to the public the month of August at the beautiful, historic Miami Hispanic Cultural Arts Center, 111 SW 5th. Ave. Miami, Fl 33130.
Five magnificent performances will thrill audiences this year; "IBFM Youth Gala", featuring young Florida ballet competition medalists at the Lehman Theater, Saturday, Aug. 4 @ 7pm;. Two "Contemporary Performances" featuring 4 companies from, Italy, Mexico and USA and guitarist Alberto Puente at the Manuel Artime Theater, Saturday, Aug. 11 @ 8:00 pm & Amaturo Theater Broward Center for the Performing Arts, Sunday, Aug. 12 @ 5:00 pm; the IBFM Finale with two Spectacular Performances featuring the stars of renowned ballet companies from Austria, England, Italy, Holland, Spain, Philippines, Mexico, Dominican Republic, Argentina, Uruguay & USA, the "Ballet Stars Classical Grand Gala", Saturday, Aug. 18 @ 8:00 pm. at the Fillmore Miami Beach Jackie Gleason Theater & the "Festival Closing Gala of the Stars" Sunday, Aug. 19 @ 5:00 pm. at the Miami Dade County Auditorium.
Each year at the Gala Performances IBFM presents "A Life for Dance" Lifetime Achievement Award to a legendary figure of the dance world, this year dedicated to IBFM Founder Pedro Pablo Pena who passed away in March, & the "Criticism and Culture of Ballet" Dance journalism Award to internationally renowned publication "Dance Magazine" accepted by Editor in Chief Jennifer Stahl.
The IBFM also presents a dance film series, "Restless Creature" highlighting the amazing career and trials of the great NYCB ballerina Wendy Whelan, August 4 & 5 at Miami Beach Cinematheque. Free Events at the Miami Hispanic Cultural Arts Center include the film "An Extraordinary Journey" the story of the world renowned Cuban Principal ballet star Fernando Bujones, August 3 /7pm; two dance book presentations & signings by award winning journalists and critics: "Victoria Ellis, Cosmic Ballerina" by Mexican Journalist Patricia Aulestia, tells the incredible real story of one of the most famous dancers in post-revolutionary Mexico, August 10 /8pm and "Dance in Miami II" by Orlando Taquechel, former The Miami Herald reviewer, documents the inside story of Miami's rich dance world and the influence of Great International Dancers and Choreographers. Author will be interviewed by Roger Salas, journalist of the distinguished Spanish newspaper, El Pais, Spain. August 17 / 8pm.
For performance & activities schedule, and ticket information, please visit www.internationalballetfestival.org.