"THIS MOMENT, HERE" DANCE NOW MIAMI'S PROGRAM I LIVESTREAM SEASON OPENING
By: CultureOwl
|
01/05/2021
|
Performing Arts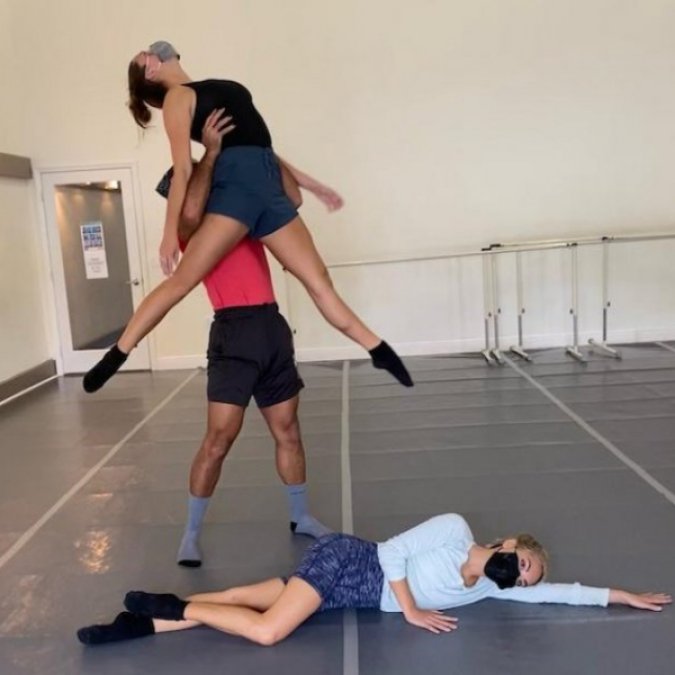 How does one of Florida's leading contemporary dance companies respond to a pandemic that has shut down opportunities for live performance for most of this year? In the case of Dance NOW! Miami, they've created a new full-length work called "This Moment, Here." It's a choreographic take on the COVID-19 moment.
It will have its innovative world premiere on-stage, live-streamed online (without in-person paying customers) on Sunday, January 10, at 7:00 pm. from the iconic North Beach Bandshell.
"We are very excited to have a way that our nine world-class dancers can rehearse and perform, safely, even if the audience can't physically attend but is out there watching from their homes," says Diego Salterini, Co-Artistic Director of DNM. "We are especially happy to be part of the Rhythm Foundation's ongoing live-streamed events from the Bandshell, which have continued through this whole pandemic."
This Moment, Here is a commentary on the "time of Corona," told through the language of dance. The confinement, isolation, rage, longing, confrontation, disbelief, optimism and camaraderie that make up the world's shared experiences during these turbulent months are the inspiration for this one-act ballet. With choreography by DNM Co-Founders and Artistic Directors Hannah Baumgarten and Diego Salterini, the piece was developed building on personal stories of company members and others. The dancers will rehearse and perform in separate smaller groups, that allow for social distancing and safety in the creation and presentation of the piece. "This Moment, Here" features original music by Federico Bonacossa, costumes by Haydee and Maria Morales and set and lighting design by Bruce F. Brown, all long-time DNM collaborators.
Virtual tickets for the Sunday, January 10, at 7:00 pm live-streamed performance from the North Beach Bandshell are $10. Buyers will receive a password for viewing the live event on the Dance NOW! Miami YouTube channel, but do not have access to the actual venue, which is closed to the general public. Tickets can be purchased in advance online only at www.dancenowmiami.org. For more information and to request materials in accessible format, visit the website or contact Dance NOW! at (305) 975-8489 and info@dancenowmiami.org.