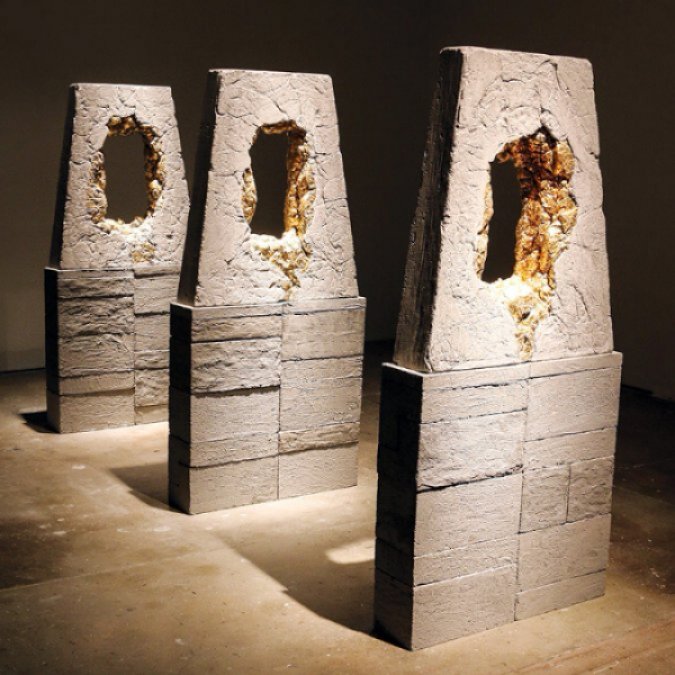 New WorldSchool of the Arts' Rising Stars highlights the remarkable next generation of artists.
Rising Stars Program:
With an exciting program that includes a vibrant and diverse art exhibition at the New World Gallery, followed by performance excerpts of renowned works in dance, music and theater at the Olympia Theater, the showcase will capture the artistic heart and soul of its guests. With excerpts from the performing arts divisions, the evening will highlight the work of world-renowned choreographers including Echad Mi Yodea by Israeli choreographer Ohad Naharin. This iconic dance is set to the music of Israeli rock group Nikmat Hatractor and will be performed by select college dance students. Overture by NWSA alumnus Robert Battle, Artistic Director of the Alvin Ailey American Dance will also grace the stage.
Led by Maestro Alfred Gershfeld, the NWSA Orchestra will come alive with the famous Overture to Gioachino Rossini's William Tell Opera (popularly known as the William Tell Overture), premiered in 1829 and the last of Rossini's 39 operas. NWSA Wind Ensemble will present a movement from David Maslanka's Symphony No. 8 for Wind Ensemble, led by director Brent Mounger. Under the direction of Jim Gasior, the NWSA Jazz Ensemble will captivate guests with the contagious tune by American Jazz pianist, arranger and composer, Mary Lou Williams. The NWSA Choir, under the direction of Alan Denning, will perform Eriks Esenvalds' moving work, Only in Sleep.
Experience professional level productions from the highly acclaimed New World School of Arts and support the school at the same time.
With a deliciously seductive number from the award-winning musical Sweet Charity – book by Neil Simon, music by Cy Coleman, and lyrics by Dorothy Fields, Big Spender, will set the showcase in motion as high school music theater students magically captivate guests with the love story of Charity Hope Valentine, a hopelessly romantic but comically unfortunate dance hall hostess in New York City. The college theater students offer a much more serious exchange as they explore the cost of violence in our society through the opening scene of The Orphan, a comical yet poignant play by Tony award winning playwright David W. Rabe. A much more obscure play dealing with obsession, violence, and family, this production is laced with overlays of metaphysics and the inner workings of the brain. Luck be a Lady Tonight, from the ever-popular award-winning musical Guys and Dolls, will revitalize the hall with a spark of energy as an ensemble of NWSA college music theater students call upon lady luck for their lucky roll of the dice.
RISING STARS EXHIBITION
March 22 – April 27
New World Gallery
25 NE 2 Street, Miami, Florida
Opening Reception:
March 22, 5:00 PM – 7:00 PM
Free and open to the public
Information at 305-237-3620
RISING STARS PERFORMANCE
March 22
Olympia Theater
174 East Flagler Street, Miami, Florida
VIP Reception & Performance:
6:00 PM
$125 – $250pp
For VIP Tickets call 305-237-3502
Performance Only:
7:30 PM
General Admission $50, $30, $20
Information at 305-237-3135
Tickets at nwsa.mdc.edu