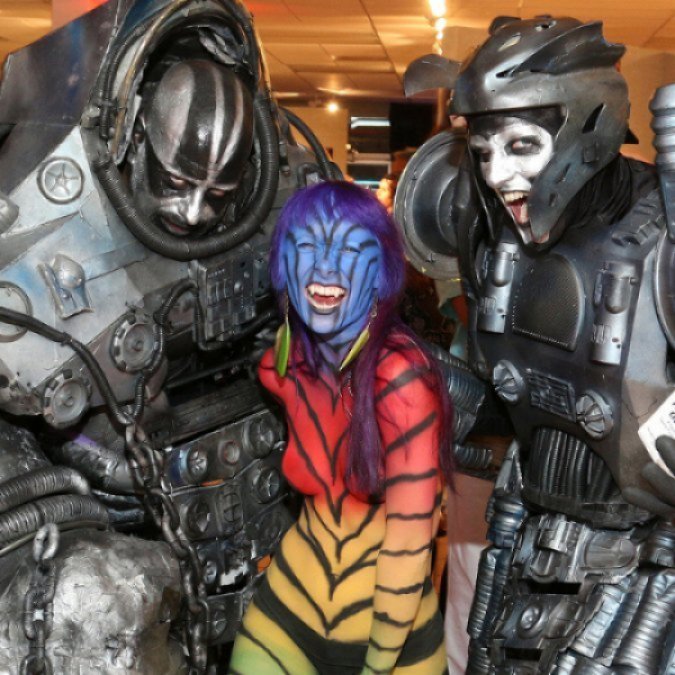 Once the fireworks fizzle, it's time to search and explore the summer's next big thing, and the wait won't be long. The explosive summer event, REDEYE, is right around the corner. Once again, REDEYE promises hours of exciting art, music, film, food and fun on July 14.
A Broward tradition for over a decade, the RedEye art and music festival brings together artists of every genre under one roof, for one night, to create a wild underground art happening. Guests roam from room to room as they experience live bands, indie films, interactive art, cutting edge VR games, spoken word, improv comedy, performance art, moving art, and body art – experiences that defy category. And this year, REDEYE promises to take you "Beyond."
"RedEye's wild ride of human artistry began as a way to support our non-profit mission, but has turned into a beloved summer happening," says ArtServe CEO Jaye Abbate. "It's a night for the community to come together. To celebrate the creative spirit alive and flourishing in South Florida, and have four hours of solid fun for less than the cost of a movie ticket." Attendees – even non-art lovers – are exposed to new films, cool VR experiences, new music, and new dance forms. "They can push way past their comfort zones this year, experience something wildly unexpected, and have a great time for a great cause," adds Abbate.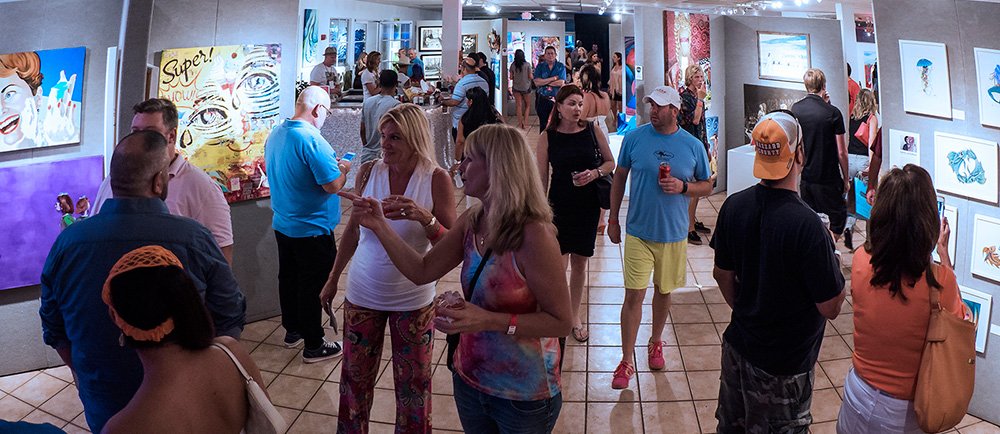 Funds raised will support local artists, programs for at-risk youth and underserved populations, workshops that train our arts innovators of tomorrow, and enhance the quality of life for everyone. That's one reason nearly 100 artists of every genre will be participating. It's also a major reason corporate sponsors want to get involved. "The arts are essential to our economy, to our quality of life, to our ability to find new ways to heal and educate. That's why we support this event," says Carmen Miller from McKinley Insurance. "We are fortunate to have a non-profit like ArtServe that advocates for artists, trains them, creates opportunities for them to have their work seen and sold, and finds creative ways to enrich our community, year after year."
Making REDEYE a success is more important than ever this year, notes Abbate. "The state budget has slashed cultural arts funding dramatically this year, making Florida 48th in the nation. That means our museums, history centers, dance and music groups and all the programs we provide free for underserved populations will be harder to maintain. The more tickets and art we sell, the more we can keep these programs alive."
To that end, REDEYE promises new elements and surprises this year. REDEYE will be more interactive. Offer more exciting installation works. Live painting will take on a whole new meaning. The Studio Stage sponsored by Puppet Network, will feature a funky mash up of acoustic players, standup comedians, dancers, and surprise pop-up performances. And once REDEYE heats up, it will be easy to cool down in the Wynwood Brewing Beer Garden.
Michelle Rose Domb + Josh the Man will emcee RedEye's top bands including Big Sounds Better, Deep Seas, Super Gold, Emily Sheila, AudioCrisis, Joey Sexton, Tim Clay, and more on Redeye's four stages. Plus, an over-the-top "Fashionista Fest" promises to take REDEYE truly beyond expectations. As DJ Diesel, who will be spinning on the gallery stage, says, "You can't find a better ticket in town this summer."
REDEYE BEYOND at ARTSERVE
JULY 14th | 6-10pm
TICKETS: artserve.org/redeye