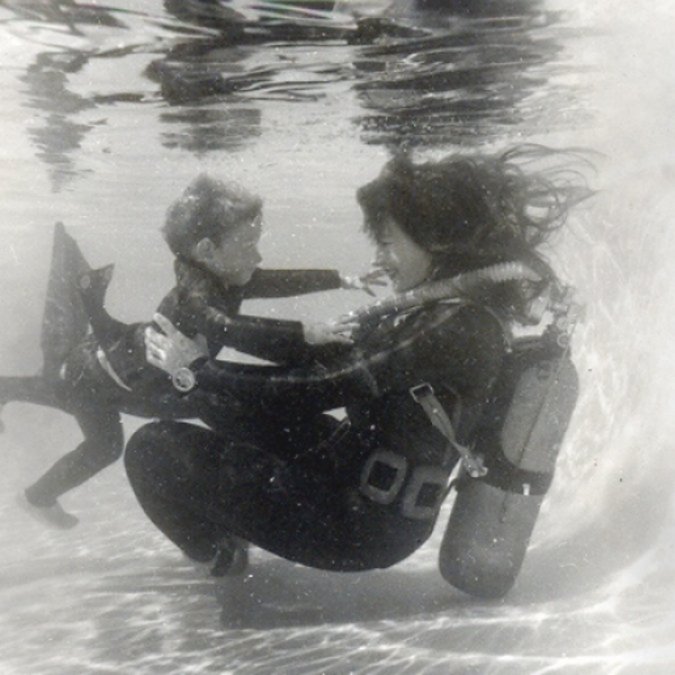 Show the Moms in your life some (extra) love this Mother's Day Weekend! With a variety of cultural events to explore, this year will be absolutely memorable!
HISTORY OF DIVING MUSEUM: MOTHER'S DAY WEEKEND
May 8th and 9th
The Museum will be hosting special weekend events with unique programming, scavenger hunts, family fun and more. HDM will be highlighting the "mothers" of diving and how they helped diving grow as a recreational sport, career field and more. More event details here.
(photo: History of Diving Museum)
DEERING ESTATE: MOTHERS DAY BRUNCH & BAY CRUISE
May 9th
Bring the whole family to picnic and play or take a Bay Cruise on Biscayne Bay. More event details here.
KEY WEST TROPICAL FOREST & BOTANICAL GARDEN: ART IN THE GARDEN
Through July 31st
Meander over Garden Boardwalks and down pathways through dappled shade cast by fresh greenscape, colorful blossoms and winged creatures of nature and spot….sculpture! Nature has been benign in recent months with spring rains bringing renewal and the return of "Art in the Garden" with artistic expressions emphasizing harmony with nature. These works are earth-friendly in the selection of materials (including recycled and natural material) and themes. More event details here.
HISTORIC VIRGINIA KEY BEACH PARK: RIDING & GRILLING SUNDAYS
May 9th at 9 am
Family Friendly Cycling excursion with a potluck style grilling ambiance. More event details here.
NSU ART MUSEUM: THE WORLD OF ANNA SUI
Through October 3rd
With over 100 looks, The World of Anna Sui explores the glamorous and eclectic world of one of New York's most beloved and accomplished designers, and invites viewers to step inside Sui's imagination to discover her creative process and the diverse influences that contribute to her signature aesthetic sensibility. More event details here.
Tag @CultureOwlMiami in your cultural Mother's Day photos!