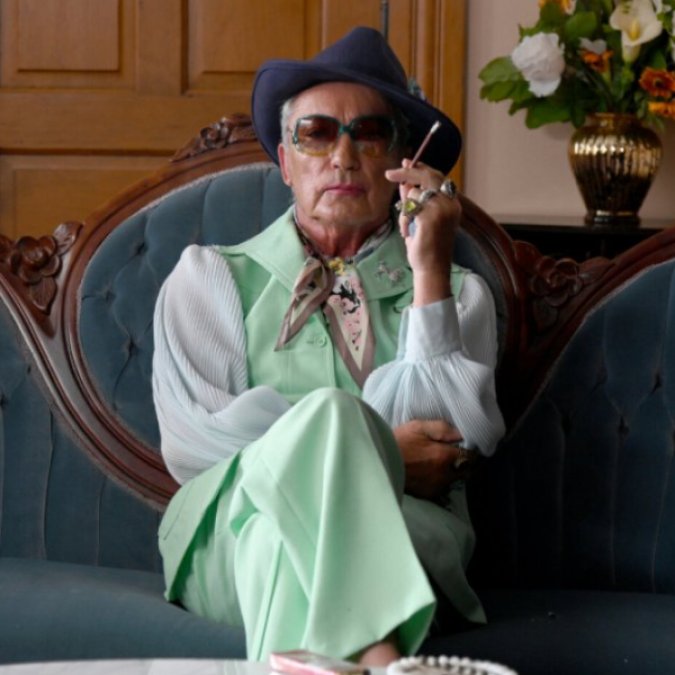 Explore our top picks for this weekend and get ready for some culture!
CORAL GABLES ART CINEMA: SWAN SONG
Through August 19th
Legendary actor Udo Kier (Bacurau) stars as retired hairdresser Pat Pitsenbarger, who escapes the confines of his small-town Sandusky, Ohio nursing home after learning of his former client's dying wish for him to style her final hairdo. Soon, Pat embarks on an odyssey to confront the ghosts of his past – and collect the beauty supplies necessary for the job. More event details here.
(Photo: The Swan Song)
INTERNATIONAL BALLET FESTIVAL OF MIAMI: CLASSICAL GALAS
August 14th and 15th
Dance Stars from around the world perform the most famous classical and neo-classical ballet repertoire, featuring prestigious ballet companies represented by their greatest stars. All guest Principal Dancers perform at this Gala with a different program. More event details here.
IS PROJECTS: SUMINAGASHI PAPER MARBLING & LETTERPRESS
August 14th at 11 am
In this workshop, participants learn the basics of Suminagashi paper marbling and letterpress printing! This Japanese technique of marbling uses only ink, water, and wind to create beautiful, airy designs. More event details here.
CORNELL FINE ARTS MUSEUM: ARTE Y CAFÉ CON LA CURADORA
August 17th at 7 pm
Pour a cup of coffee and gather with Curator Gisela Carbonell on Cornell's news feed for a tour, in Spanish, of the current exhibition Uptown/Downtown: Richard Lindner's Fun City on view through August 29, 2021. Erotic, bold, colorful, and often humorous, Lindner's imagery is rooted in the nocturnal life of the cabarets, the busy streets, and the characters that inhabit them. More event details here.
LCA PERFORMING ARTS: MUSICAL THEATRE, DANCE, SINGING & MORE!
Through October 11th
LCA Performing Arts is the largest and most complete multidiscipline drama and performing arts studio in South Florida. Located in 13,000 sqft brand new state of art facilities, the studio offers classes in the best floors for dance, acrobatics and martial arts. Try for 1 week - all classes - $29.99 only! More details here.