November Performances at The Aventura Arts & Cultural Center
By: CultureOwl
|
10/27/2021
|
Performing Arts
Pencil in some culture next month! The Aventura Arts & Cultural Center performances this November feature an array of musical, dance and international film presentations.
The Aventura International Film Series continues with There is No Evil on Tuesday, Nov. 2 at 7:30 p.m. After being banned from filmmaking for life and sentenced to jail, Iranian director Mohammad Rosoulof returned with There is No Evil, winner of more than a dozen awards at film festivals in the U.S. and abroad including the Golden Bear Award for best film at the Berlin Film Festival. The film offers four tales of those given death penalties by the state and those ordered to carry it out. According to Variety, "'There Is No Evil' comes across as four films for the price of one, none of its segment's anemic, and each contributing fresh insights to the paradoxes of capital punishment in Iran." The Aventura International Film Series presented by the City of Aventura is hosted by Shelly Isaacs who introduces the film and leads a post-screening discussion. Not rated, this film is in Farsi with English subtitles and is not suitable for children under 12. Tickets are $12.
The New World School of Arts presents The New World Dance Ensemble on Friday, Nov 5 at 8 p.m. This varied and uplifting program of dance works are performed with passion and skill by the talented New World School of the Arts dancers and professional alumni. The performance will include an excerpt of the renowned Ronald K. Brown's work, Dancing Spirit, created as a tribute to former Alvin Ailey dancer Judith Jamison and a solo excerpt of Robert Battle's Channels. This lush and lyrical solo work is set to Brahms' beautiful work, Immer Leiser Wird Mein Schlummer, Op. 105, No. 2. The program also includes a mini-event staged by choreographer/dancer Silas Riener of the work of Merce Cunningham as well as Uri Sands' undulating and mysterious work, Something Amber. Finally, the audience will be treated to Annabelle Lopez Ochoa's witty and lively short dance film, Zootcase. This program is appropriate for audiences of all ages. Tickets are $12.
Choreographed by artistic director Vladimir Issaev, Arts Ballet Theatre of Florida: Viva España takes the stage on Saturday Nov. 13 at 7:30 p.m. With the exhilarating music by Massenet and based on the epic story of El Cid, Issaev delivers pure bravura in the Spanish style to South Florida audiences. Included in the program is Tchaikovsky Pas de Deux with a choreography by Vladimir Issaev based the original by Dolgushin, and most recently performed at the International Ballet Festival of Miami by Moegi Matsuzawa and Remina Tanaka. Suite of Waltzes, also choreographed by Vladimir Issaev with music by Venezuelan pianist and composer, Teresa Carreño follows. Plus, a recent, contemporary piece by nouvelle choreographer Lusian Hernandez, CORPUS with music by Frederik Chopin. Tickets are $35.
The Miami International Piano Festival presents Kemal Gekic on Sunday, Nov. 21 at 5 p.m. Flamboyant, daring, provocative, exciting, seductive and sensitive are some of the words used to describe one of today's most formidable pianists. Gekic's playing has been acclaimed worldwide by public and critics alike. "Gekic rides the charismatic edge of genius." said R. Dyer of the Boston Globe. As a recording artist, he's won accolades in Europe, America and Japan for insightful and original music. This program includes interpretations of works by Handel, Liszt, Schubert, Rachmaninoff, Chopin, Schumann and more. This performance is not appropriate for children under the age of 12. Tickets are $45-$55.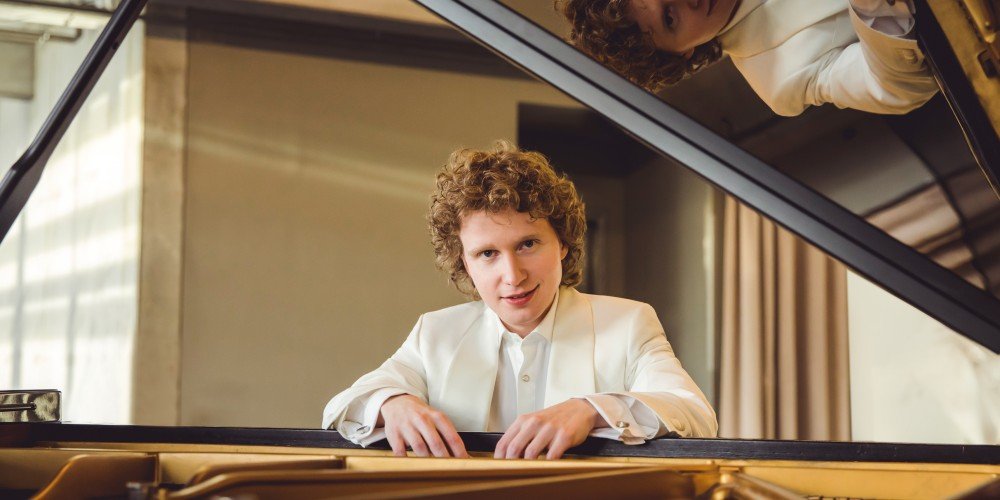 Ticketmaster is the only official ticketing service of the Aventura Arts & Cultural Center. Buy tickets online at aventuracenter.org, by phone at 877.311.7469 or 954.462.0222, or in person at the Aventura Arts & Cultural Center box office Tuesday through Saturday from noon to 5 p.m. and 90 minutes prior to each performance. For Group Sales, please call 954.660.6307.