Microtheater Miami: A Highlight Reel of Intimate and Punchy Theater Shows
By: CultureOwl
|
12/19/2018
|
Performing Arts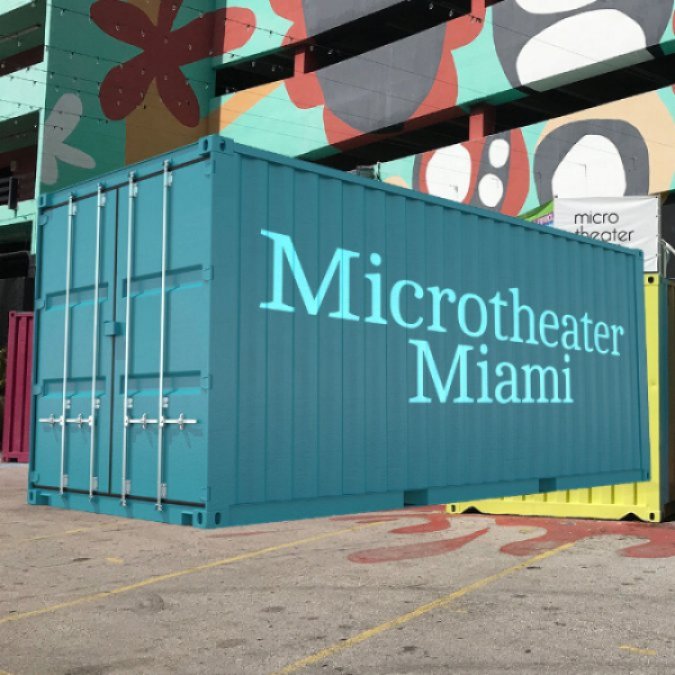 By Petar Petrov
While Microtheater Miami may consist of a series of 15-minute, low-budget, easily digestible plays, they are full-on, grand, intricate productions. It's not a lesser version of traditional theater whatsoever. On the contrary, just like a powerful TV ad can sometimes do far more with far less than a feature film, a night of Micro Theater is like an eclectic highlight reel of punchy stories and performances, stripped of any fluff and excessive details - just the raw, boiled-down essence of the craft of theater, presented in front of a unique and intimate backdrop.
On so many different levels, Microtheater Miami offers professionals creative freedom while providing the public with what a traditional theater experience never could – a diversity of shows within a single, inimitably cozy night.

Short but Sweet (and also Cheap)
Every Thursday to Sunday from 8 pm to 12 am, all year round, just like the pumpkin in Cinderella, 7 shipping containers are transformed into little theatrical gems; their walls witnessing a gushing stream of 15-minute plays in both English and Spanish, inspired by a specific theme.
Plays are performed 8 times per night, cost only $6 each, and together constitute a continuous, annual cycle, charged with the same rapid-fire dynamics of a single evening – unlike traditional theater seasons, Microtheater Miami starts a new season every 5 weeks, for a total of 10 theater seasons annually. A specific theme is selected every season, and open calls for original plays inspired by it result in 7 to 8 original plays per season.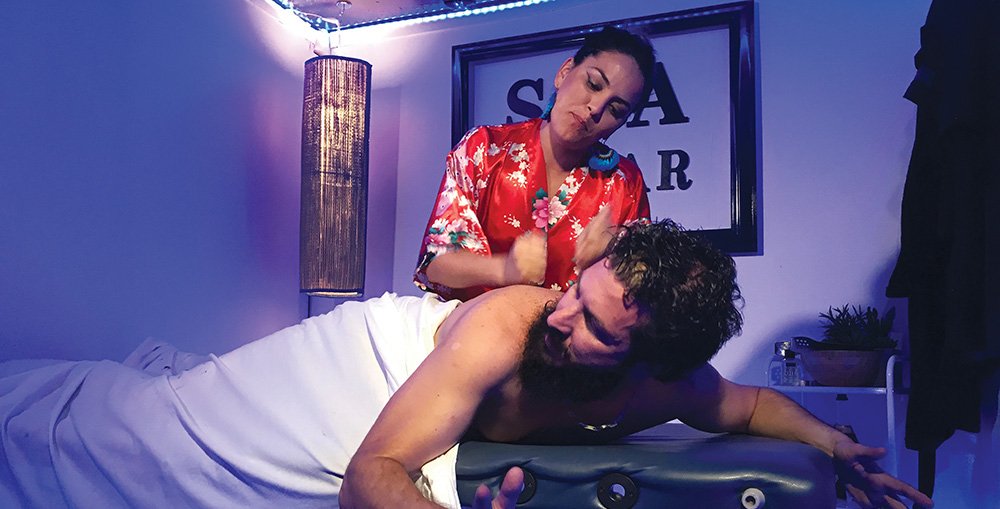 Low-Risk Experimentation and Creative Freedom
On the one hand, this innovative, low-cost format grants professionals an unprecedented amount of creative freedom. Small-scale productions mean small-scale financial risks, leaving room for full-scale experimentation which could never happen to such an extent in traditional productions. This is an opportunity which many world-renowned actors, directors, and playwrights spend entire careers longing for.
Even better, because plays are performed 8 times per night, actors can actually play off of the different audiences' reactions and energy and make adjustments and tweaks as the night progresses. Argentinian actor David Chocarro, who has participated in Microtheater Miami both as an actor and director can vouch for that himself:
"What happens is that the play takes on a life of its own and it's enriched by each performance," he explains. "How the play ends up in the last show sometimes has nothing to do with how it started."
On the other hand, this initiative poses a low risk for the audience as well. Instead of investing more time and money on a single play, which can be a hit-and-miss, Microtheater Miami is like an eclectic menu of cheap, but quality food. Even if a play isn't for someone's taste, all people have to lose is $6 and 15 minutes of their time.
This concept is especially appealing to people who might not be avid theater fans in the first place, want to acquire a taste for it, or simply don't like to stay still for too long.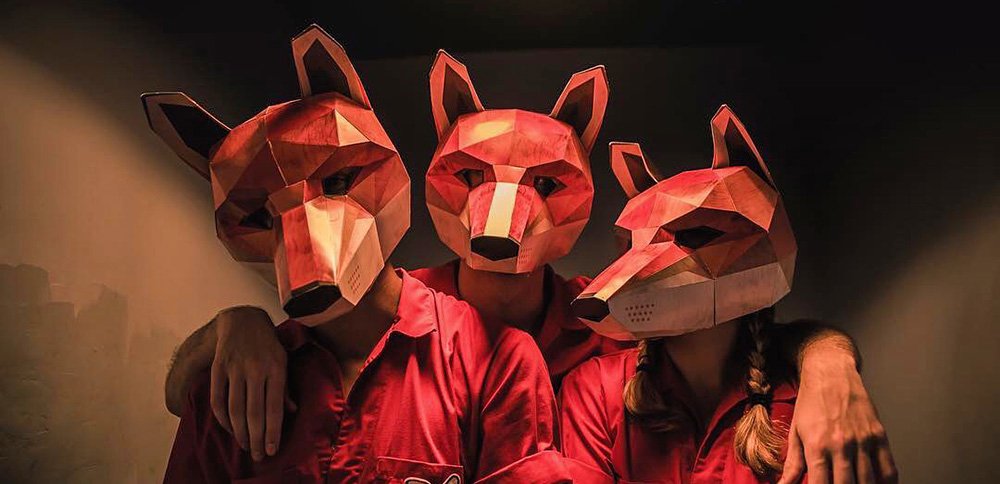 Theater Community and Intimacy
But the heart of Microtheater Miami lies in the intimate, communal spirit that thrives quietly inside the small containers, and loudly outside of them on the patio.
There's an unmatched charm in seeing plays unfold mere feet away from you in a small container, shared by 15 other viewers at most. It's a strictly personal experience, like a secret only a select few are privy to. And the best part is that this feeling goes both ways, fueling actors with inimitable energy they can then channel into their performances.
"It's an incredible experience to have the audience so close, to feel even their breathing," Chocarro explains. "And I believe for the audience is a similar experience. They are right on the play."
And in the patio is where a different play unfurls, one in which both actors and viewers play key parts. Everyone can talk about the shows, theater in Miami and in general, and anything else they feel like over food and drinks. The patio is where the Microtheater Miami's founder Jorge Monje's vision truly comes to life, where Microtheater Miami becomes "a place of encounter for the theater community in Miami," a place where "theater people come see peers and also a place where the people who love theater can find information about all that's being offered in town."
Microtheater Miami started as an extravagant artsy experience, but its unassuming charm and unadulterated intimacy turned it into a movement, which both theater fans and art lovers of various walks of life are thrilled to be a part of.
For more information, visit www.microtheatermiami.com/en