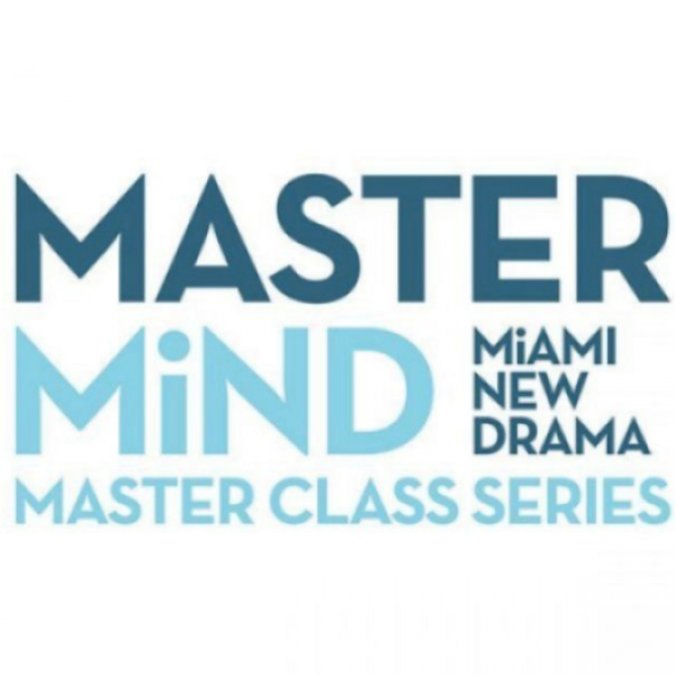 Get the most out of your time at home! Miami New Drama are continually finding new ways to expand their educational programming. They launched a NEW and FREE program: MasterMiND Master Class Series. Register for free digital sessions being offered by their expansive network of award-winning artists!
MasterMiND Class - WRITING (RSVP here)
MONDAY, APRIL 6 3:00-5:00pm
The Political is Personal / The Specific is Universal: writing big events from a personal and specific place.
Join Winter Miller for an in depth discussion about writing about seemingly big events--politics, war, disaster, and making them sing with your personal stamp. Why are YOU the one writing and telling this story--getting clear on that will allow you to proceed.
Winter Miller is a founding member of the Obie-winning collective 13Playwrights. She is a proud affiliate of New Georges and The Lark, and is the NYC Dramatists Guild Rep. A graduate of Smith College with Latin honors, Winter holds a Masters in Playwriting from Columbia University. Winter has written more than 70 articles for The New York Times, plus New York Magazine, The Boston Globe, The International Herald Tribune, Variety, Huffington Post, The Village Voice, and Ms. Magazine.
MasterMiND Class - WRITING (RSVP here)
WEDNESDAY, APRIL 8 3:00-5:00pm
Dramatizing from your own experience.
As a writer, Carmen Pelaez has always explored the moments that capture laughter and devastation in the same breath. In this workshop, she will give you some handles on how to turn deeply personal experiences and every day inspirations into short and full length plays.
Carmen Peláez is an award winning actor and writer whose play FAKE had its world premiere with Miami New Drama. She has performed her solo play Rum & Coke to raves in LA, Chicago, Off-Broadway at Abingdon Theater and shot it live at the Freedom Tower in Miami for Fall 2020 release.In 2012, she won the HBO New York International Latino Film Festival Short Film Competition with The Acting Lesson. Currently, she is developing her new play Besame and as well as her children's play City Beneath the Sea.
MasterMiND Class - ACTING (RSVP here)
FRIDAY, APRIL 10 3:00-5:00pm
The journey of an actor with Lana Gordon.
From auditioning, to living and performing abroad, to starring in Broadway's hottest show. No acting path is alike and Lana will share the ups and downs of her own journey and lessons she learned along the way.
Lana Gordon recently originated the role of Lil Harden in A Wonderful World. Recent New York credits include Hello Again with the Drama League, Velma Kelly in Chicago on Broadway, Soul Sister/Jesus Christ Superstar (2000 Revival) and the roles of Nala and Shenzi in The Lion King (Original Broadway Company).
For more information, visit www.colonymb.org.