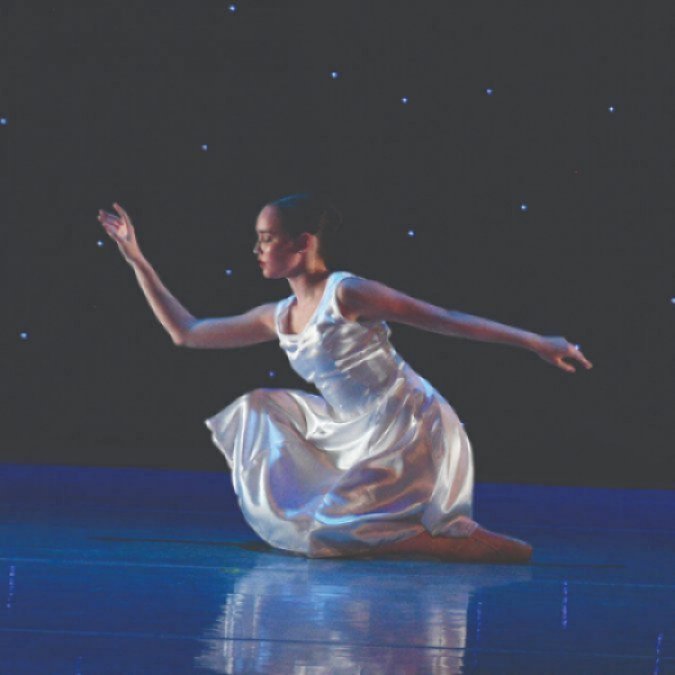 Becoming an accomplished professional performer is the dream of many, but few have what it takes to become successful – let alone famous. To get some insight, we've asked Mary Lisa Burns, Dean of Dance at the New World School of the Arts.
Besides talent, what other attributes are necessary to become a successful professional performer?
Persistence, desire, and resilience are all essential. Dancer/performers need to be able to work effectively with others under stressful circumstances. They need to be reliable, responsive, and to be able to communicate effectively. There is an intangible and intuitive quality, which is the ability to interact and to collaborate with choreographers in a way that serves the choreographers' vision and aesthetic. Passion.
How many hours per week do they put into dance practice?
This varies somewhat from dancer to dancer, and from dance company to dance company. In concert dance, most companies hold company classes daily or several times per week, followed by daily rehearsals, in what amounts to approximately a 7- to 8-hour day and a 35-40-hour work week. Many dancers work with a variety of choreographers, so have a more varied schedule but one, which probably amounts to the same amount of time. Professional dancers usually need to devote time to physical "maintenance" in the form of pilates, physical therapy, massage, or other forms of body work, in addition to being in classes and rehearsals.
how does a career in performing arts shape one's lifestyle?
Often, the day-to-day can fall into something approximating a "normal" routine – class, rehearsal, work (if the dancer supplements performance income with other employment), etc. in ways that may not be very different from other types of pursuits. But touring can have a big effect on a dancer's lifestyle because it involves time away from "home", immediate family, partners, spouses, etc., and because it can also be stressful physically and emotionally in its own right. However, it is exciting to travel, to share artistry in other cities and countries, and to make connections across cultures, all of which can counterbalance the challenges of touring.
what advice would you give to any aspiring young performer?
Develop a routine of self-care, so that you can stay healthy physically and emotionally wherever you are. Keep exploring opportunities to broaden your artistic experiences in ways that are fulfilling. Try to remain both positive and realistic as you seek to develop your own artistic voice.
what percentage of performing arts students go on to becoming career performers?
I would say that most NWSA performing arts (dance) students continue to explore their artistic interests upon graduation, and that takes many forms. Alumni have joined many leading professional concert dance companies including the New York-based companies of Alvin Ailey, Merce Cunningham, Paul Taylor, Martha Graham, Garth Fagan, and Ballet Hispanico as well as Miami-based companies such as Dance Now! Miami, Brigid Baker Whole Project, and Dimensions Dance Company. Some alumni pursue more "commercial" work, in musical theater and other commercial outlets; some work as choreographers (Jamar Roberts, Yara Travieso) and as company directors (Robert Battle, Rosie Herrera). Many become teachers who share their knowledge and artistry with generations of students. Still more may find that their passion for dance leads them ultimately to the fields of dance medicine, arts administration, and multi-media and collaborative artistic work.