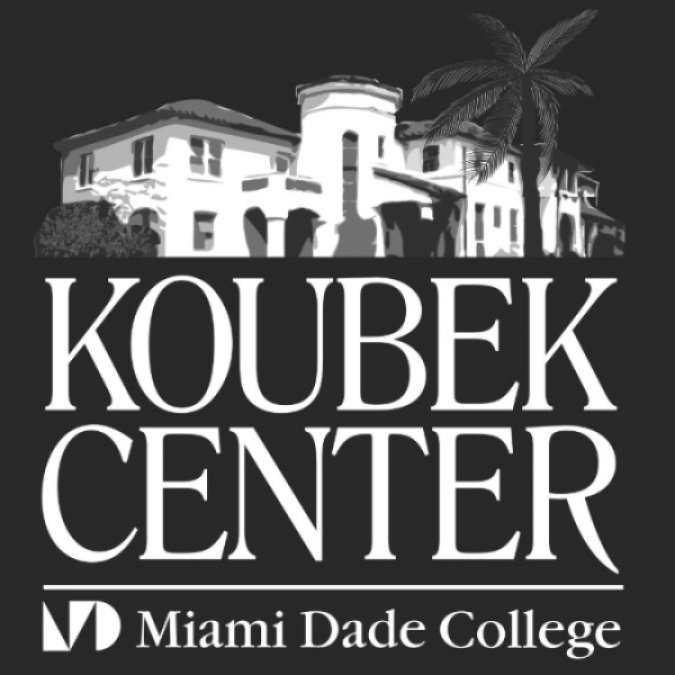 As more and more venues announce their virtual experiences, the more and more we get excited! Continue to take advantage of all the cultural opportunities from the comfort of your own home with Koubek Center's new series ¡EN CASA!
Storytime, circus acts, private concerts, Afro-Cuban dance lessons, and lecture readings come to life online! Miami Dade College's Koubek Center is commited to the community it serves so the Center is continuously exploring new opportunities to provide fun, quality programming, straight into homes across Miami-Dade County. People of all ages can stay connected more than ever before thanks to these social media events taking place through June 2020.
Whether you are working from home or on the frontlines, it's important to make time for uplifting memories with the community and loved ones. With these events, families and individuals can learn and explore the history behind Afro-Cuban dancing, have a Storybook Picnic at home, attend a dramatic reading, or enjoy a mini-concert, all from the safety of your home. Let's share the challenge, and let's make the best of it together-- with the arts, and a neighbor from afar. Take a look at the incredibly fun, engaging events coming up and mark your calendars!
Clase de Baile Afrocubano
Dancer and Master Instructor Marisol Blanco will offer her weekly Afro-Cuban dance class live on Instagram Tuesdays at 7 p.m. The class spans the history, songs, steps, beats, passion, mysticism, and intensity of Cuban folklore and culture.
The course includes traditional ballroom dances such as the danzón, mambo, cha cha chá, pilón, mozambique, son and the casino. It also the typical dance of the Havana carnival: the conga. She will also teach dances of the Afro-Cuban heritage such as rumba (in its various expressions: yambú, guaguancó and columbia); and of various ethnicities and African traditions including Yoruba (from the Orichas), Aará (Fodunes), Bantú (Mpungos) and also Haitian (Loaces).
Join every Tuesday at 7 p.m., live on Koubek's Instagram: @KoubekCenterMDC.
Storybook Picnic at Home
Along with the Fundación Cuatrogatos and Miami Book Fair, the Center is re-imagining its Storybook Picnics as virtual events, encouraging kids to create their personal version of the picnics at home while joining us on our virtual picnic.
Kids can invite their favorite stuffed animals, GI Joes, dolls, and toys to join them on a blanket; or have their BFF connect at the same time. Some might like to create a video or reading from their favorite book to share with their friends online.
The 20-minute bilingual Storybook Picnics at Home will take place twice a month. It will feature story time, mime and circus performances, children's theatre, music, percussion and arts and crafts demos, and will be live-streamed on FB Live.
Join at 11 a.m. on April 25, May 16 and 30, June 13 and 27, live on Facebook:
@KoubekCenterMDC.
Lecturas Dramatizadas
Enjoy the return of classics by Federico Garcia Lorca, works by Guillermo Cabrera Infante, or explore the work of contemporary authors such as Emilio Carballido and José Gabriel Núñez from the comfort and safety of home.
These dramatic readings, a collaboration with MarGi Happenings, will feature some of your favorite local Hispanic actors, will take place in Spanish and will be live streamed at 7 p.m. on May 8 and May 22, on Facebook.
Music Mini-Concerts
The Center will present 30-minute unique musical performances on Instagram Live with top Miami performers such as Cuban multi-instrumentalist Michael Gil and Venezuelan violinist Daniela Padrón.
Gil performs a unique blend of tribal music, Afro-Caribbean rhythms, classical and contemporary with an array of ethnic musical instruments. Join us on Friday, May 1 at 7 p.m., live on Koubek's Instagram.
Padrón adapts some of the most well-known pieces of J.S. Bach into different Venezuelan Folkloric Rhythms including joropo, gaita, merengue among others. Join us on Friday, May 15 at 7 p.m., live on Koubek's Instagram.
For more information, visit koubekcenter.org.