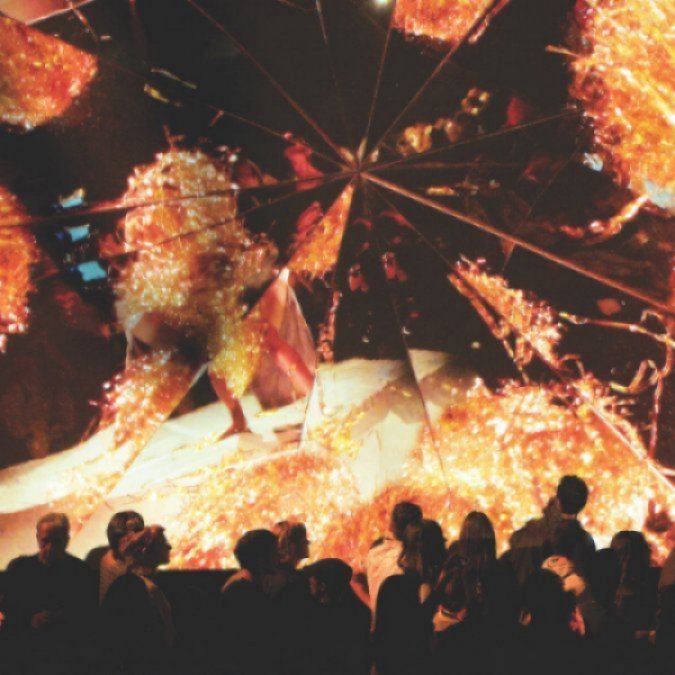 By Larry Schwingel
In an explosive digital era of social media, tweets, instant messaging, artificial intelligence, virtual reality goggles, and 80-inch TV's, people yearn to be more than spectators—they want to be participants. Immersive theater is an outlet to lure audiences into an intimate and personal experience that goes beyond the traditional performance convention. Audience members taking part in this uniquely personal experience are no longer merely passive bystanders. They become players in the production.
Immersive productions leaves a much larger personal imprint because there are no stages and audiences can become totally immersed in the performance itself. Audience participants can choose to be masked or unmasked, and stand within a few feet of the actors. Oftentimes, in immersive shows, a single performer will pair off with a single theatregoer for an encounter. It can be a performance for an audience of one, or the theatregoer can volunteer as a character in a plot.
Many times immersive theatre productions are held at site-specific locations to enable audiences to talk to the actors and interact with the surroundings. These types of productions are really far from new. In fact, in the Middle Ages most theatre presentations were site specific, immersive, and participatory.
South Florida has seen the Juggerknot Theatre Company expand Miami Motel Stories into Wynwood, the multi-media Medea at MDCLiveArts and the unique and wildly popular Amparo Experience. The long popularity of shows such Murder Mystery Theater, Tony and Tina's Wedding and the many participatory youth programs demonstrated the audience appetite, but these productions bring a new level of sophistication and intellectual challenge to the genre.
The beauty of immersive theatre is that it creates a physical environment that is much different from a traditional theatre where audiences sit in seats, watch the show unfurl on a proscenium stage, and view a curtain backdrop. It brings audiences directly into the fictitious world before them, and the immersive allure captivates and drives the viewer's instincts because their imaginations are more engaged.
Immersive theatre tends to stimulate all five senses – sight and sound (as with conventional theatre) but also touch, and frequently taste and even smell. There is also a constant, eerie underscoring at many immersive productions, intended to unnerve, yet enchant. The fact that alcohol is served at immersive shows signals that theatregoers have paid for not just art, but for a unique party.
Set designers of immersive theater pay special attention to details and are prone to focus more on artifacts than props (as one would see at a conventional production). The reasoning is that artifacts provide an opportunity for audience members to explore the "world" in which the production takes place. These artifacts can range from photographs on the wall, postcards, and period magazines to more elaborate presentations that help solve clues. For example, in "Then She Fell," each audience member was handed a set of keys with implicit directions to open drawers, boxes, and cupboards in search of letters and postcards that illuminated Lewis Carroll's work and his relationships.
For immersive theatre to be successful, the most important thing is that it has to tell a story, and there must be respect for the story told. The random order in which an individual theatregoers experience unfolds suggests that the participation is a higher priority than the plot itself. When a theatregoer feels a real sense of satisfaction through his or her contribution to the production, it is a truly meaningful experience.