GableStage opens 23rd Season with Arthur Miller's Classic Drama, The Price
By: CultureOwl
|
11/17/2021
|
Performing Arts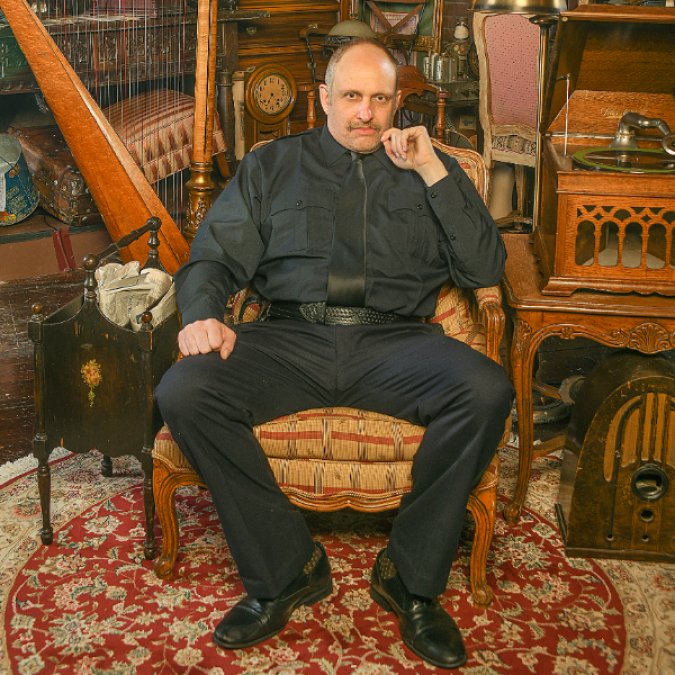 GableStage has announced their first production of its 23rd season, The Price by Arthur Miller. The Price was the final play being directed by legendary artistic director Joseph Adler before his passing.
New Producing Artistic director Bari Newport picks up where Adler left off, using his notes to bring to life his vision of this classic. In dedication to Adler, this special season-opening production of The Price stars GableStage acting company members Patti Gardner, Peter Haig, Michael McKenzie, George Schiavone and Gregg Weiner, and will run from Nov. 12 through Dec. 12, 2021.
The Price was first presented on Broadway at the Morosco Theatre on Feb. 7, 1968, and was nominated for two Tony Awards, including Best Play. During that time, Clive Barnes, critic for the New York Times, described it as "one of the most engrossing and entertaining plays that Miller has ever written. It is superbly, even flamboyantly, theatrical." Variety Magazine called it "a challenging, gripping, and moving drama." The Price has been revived four times on Broadway.
This character-driven drama is centered on two estranged brothers. One abandoned his dreams to support his father. The other didn't. Thirty years later, the brothers reunite to sell their late father's belongings and are forced to examine their decisions – and the price they had to pay. A classic play, The Price takes audiences on a journey through family dynamics, resentment and more.
GableStage was in the midst of preparing this award-winning production when the theatre was forced to shut down due to COVID-19 in 2020. The set has remained on stage for the duration of the closure, using the same cast and same creative team that were engaged before the shutdown.
In order to offer more flexibility this season, GableStage will stream select performances giving ticket holders the option to enjoy the show in person or via stream. Streaming options for The Price will be available starting Nov. 17th.
CAFÉ Q&A WITH BARI 1 hour before each performance
One hour before each performance, new Producing Artistic Director, Bari Newport will provide an inside look at the future of GableStage and will be available to answer questions outside the theatre.
Also, after the first Sunday matinee, GableStage will have a talk back with the cast, immediately following the performance.
SCHEDULE
The Price runs Nov. 12, 2021 to Dec.12, 2021, with performances from Wednesday to Sunday. Preview performance: November 12. Opening performance: November 13th at 8 p.m.
SHOWTIMES
Wednesdays at 2 p.m. and 7 p.m.
Thursday at 7 p.m., Friday at 8 p.m.
Saturday at 2 p.m. and 8 p.m.
Sunday at 2 p.m.
STREAMING
Ticket holders can enjoy the show in person or via stream from a location of their choosing. Streaming of The Price will be available from Nov. 17th to Dec. 12th.
TICKETS
Tickets to The Price start at $35 with discounts available for artists; students; groups; subscribers and military service active members, veterans and families, as well as members of the Biltmore Hotel.
Visit online at gablestage.org/tickets, by phone at (305) 445-1119 or email boxoffice@gablestage.org.