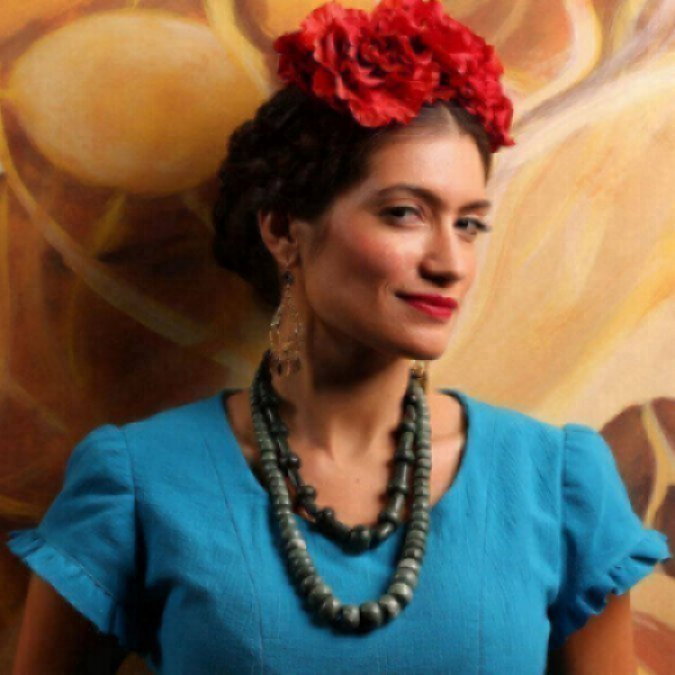 By Peter Petrov
Frida Kahlo was an all-around eccentric rebel even amidst the least conformist group of people – artists of the 20th century. In honor of her fiery spirit, composer Robert Xavier Rodríguez's R-rated biopic musical opera "Frida" stands out as an unapologetically bold and unconventional drama even on a scene that has witnessed practically any form of experimental art.
"Frida sings as she lived - against the tide from the very first note," Rodríguez explains, and indeed, what better way to describe both, this larger-than-life woman and his opera tribute to her.
Frida was the kind of woman that could reject a description of her art as flattering and poetic as "ribbon around a bomb," even if it came from principal initiator of the surrealist movement André Breton, if she thought that description was false. "I never paint dreams or nightmares, I paint my own reality," Frida famously said in response.
And certainly, over time, Frida has come to epitomize the truest kind of artist, the kind who lives the way she paints and paints the way she lives, making no compromises with either of those two interconnected facets.
Frida never really had many friends growing up in Mexico City and was often taunted by other girls. After a near-death bus accident that kept her bedridden and caused her lifelong health problems, her isolation deepened, but so did her love for painting. As a result, she became most famous for her self-portraits, which served as a doorway to her own rich inner world and reflected her stoic and reclusive nature.
"I paint myself because I am so often alone and because I am the subject I know best," Frida once said.
That being said, she didn't walk her path on this earth completely alone. She was married to the famous Mexican artist Diego Rivera, and their volatile marriage is what drove the narrative of Rodríguez's opera.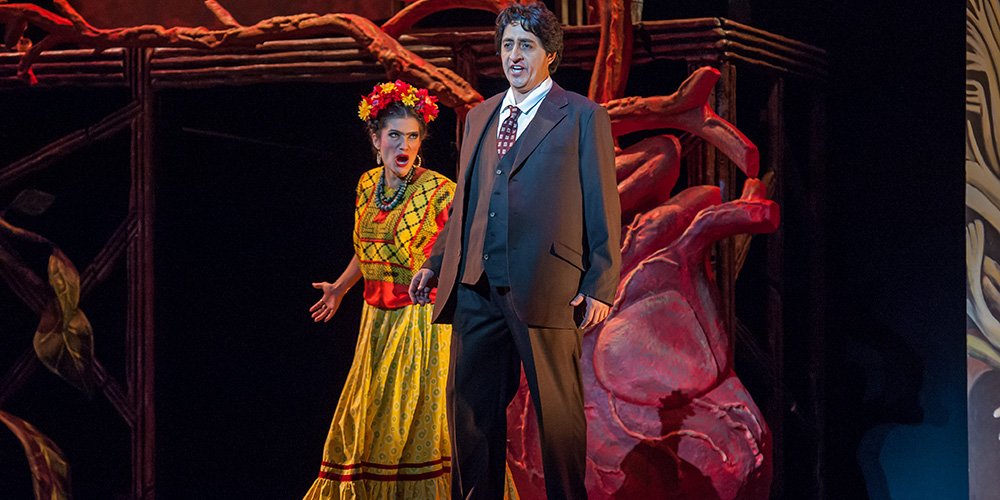 "You learn much more about people by watching them - not alone, but in conflict with others," Rodríguez explains. Frida and Diego were in constant conflict over his preoccupation with art and other women, so the composer certainly had a lot to work with. "Frida and Diego have two powerful love scenes, one at the beginning and one at the end, with one fight after another in between." It's their relationship's explosive dynamics that is the engine of the action, recreating their flawed, but deeply poetic love story.
As an expressive metaphor of Frida's inherent refusal to conform to the canons, Rodríguez has her character sing to her own, distinctive rhythms. And his quest to capture Frida's complex history and multi-layered, ever-so-vivacious persona doesn't end there. His approach is "in the Gershwin, Sondheim, Kurt Weill tradition of dissolving the barriers and extending the common ground between opera and musical theater."
To recreate the Mexican culture and atmosphere that permeated Frida's life, Rodríguez orchestrated the score with mariachis' best practices in mind. The musical arrangement features authentic Mexican folk songs and dances, tangos and colorations of zarzuela, ragtime, vaudeville, 1930s jazz, and his own "imaginary folk music."
Like a supernova, Frida and Diego's explosive marriage finally fulfilled its destined faith and came to an end. With it, Frida's own fiery life started to quickly burn away, her health deteriorated, and the only happiness that she had left was to channel her agony into poignantly beautiful paintings that kept transcending conventional boundaries and styles.
Even as her body was giving up on her, she never gave up on her signature dignity and artsy ways to the very end, laughing at the face of her own misery like a character from a romantic tale.
I tried to drown my sorrows, but the bastards learned how to swim, and now I am overwhelmed by this decent and good feeling
-Frida Kahlo
Frida really was an exceptional woman, artist, and human being. Paying homage to her is certainly a hefty task, but when done right, it has all the makings of a masterpiece.
-------
Frida will be performed at Florida Grand Opera, March 16 - 30, 2019.
Tickets start at $35, and can be purchased in person at the Florida Grand Opera Box Office at the Doral Center at 8390 NW 25th Street, Miami, FL 33122, online at www.FGO.org, by phone at 1.800.741.1010
Miramar Cultural Center
Saturday, March 16, 2019, at 7:30pm
Sunday, March 17, 2019, at 3pm
Miami-Dade County Auditorium
Thursday, March 21, 2019 at 8pm
Saturday, March 23, 2019 at 7pm
Sunday, March 24, 2019, at 3pm
Parker Playhouse
Thursday, March 28, 2019, at 7:30pm
Saturday, March 30, 2019, at 7:30pm