Florida Repertory Theatre Announces its 2016-2017 Season Line-Up
By: CultureOwl
|
04/30/2019
|
Performing Arts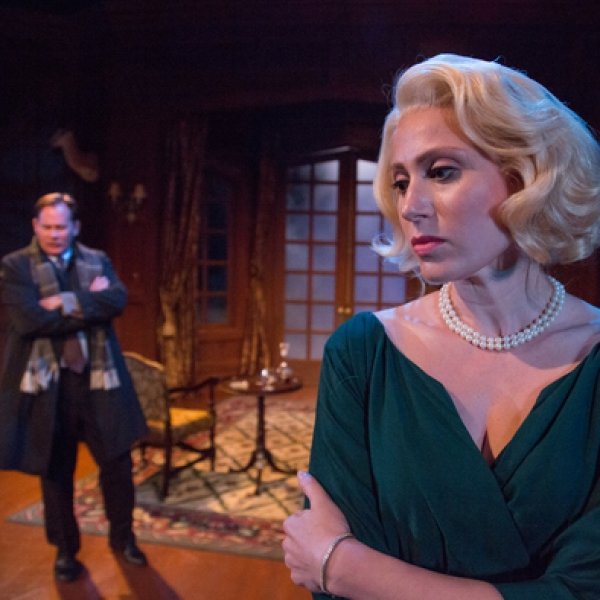 Florida Repertory Theatre, recently called "one of the top regional troupes in the United States" by The Wall Street Journal, has revealed its 2016-2017 Season in the Historic Arcade Theatre and ArtStage Studio Theatre. Running October 7th to May 14th, the season includes Agatha Christie's most famous whodunit, a Tony-winning musical, multiple comedies, an American classic, a world-premiere, and more!
"Florida Rep prides itself on producing a wide variety, and we are especially excited about that variety next season," said Producing Artistic Director, Robert Cacioppo. "There are comedies for those who want to laugh, dramas for those who want to be challenged, and for the first time in a few years, a musical on the Arcade Theatre stage. This line-up will also showcase the variety in our ensemble of actors, directors, and designers, with so many stories to bring to life through the year. This is not a season to be missed."
Florida Rep's 19th Season is once again full of laughter and compelling storytelling, and it features a wide variety of comedies, dramas, new works, and a musical across two unique venues. Subscriptions are on sale now and start as low as $150 (for 6 plays), and offer the best seats and biggest savings (up to 43% off). Packages are available that work for any budget or any schedule. New and renewing subscribers must call before May 30th in order to secure their seats. Priced at $52/$45 and $32/$25 for previews, single tickets for the new season will go on sale July 14th.
FLORIDA REP'S 2016-2017 SEASON
ERMA BOMBECK: AT WIT'S END
by Allison Engel and Margaret Engel
OCT 7–NOV 6, 2016 • Previews: Oct 4–6
In the ArtStage Studio Theatre
A Witty & Hilarious South Eastern Premiere! Discover the Story Behind the Award-Winning Humorist! "Full of wit and wisdom of the woman herself!" –DC Theatre Scene
OVER THE RIVER AND THROUGH THE WOODS
by Joe DiPietro • OCT 28–NOV 16, 2016 • Previews: Oct. 25–27
In the Historic Arcade Theatre
A Hilarious and Warm-Hearted Family Fiasco from the author of "I Love You, You're Perfect, Now Change"! See what happens when Nick, a single Italian-American, has to tell his doting grandparents he's moving across the country!
THE BEST OF ENEMIES
by Mark St. Germain • NOV 18–DEC 18, 2016 • Previews: Nov 15–17
In the ArtStage Studio Theatre
A Gripping & Electrifying True Story from the author of the Florida Rep Hit, "Camping with Henry and Tom"! A Stirring New Play that Exposes the Poison of Prejudice and the Beauty of Friendship!
Agatha Christie's THE MOUSETRAP
DEC 2–18, 2016 • Previews: Nov 29–Dec 1
In the Historic Arcade Theatre
The World's Longest Running Play! A spine-tingling whodunit that is edge-of-your-seat fun!
THE HOUSE OF BLUE LEAVES
by John Guare • JAN. 6–25, 2017 • Previews: Jan 3–5
In the Historic Arcade Theatre
A Tony-Nominated BEST PLAY about Dreaming Big! "An enchantingly zany and original farce!" –NY Times
SHEAR MADNESS
by Paul Pörtner • JAN 20–MAR 12 • Previews: Jan 17–19
In the ArtStage Studio Theatre
Seen by Over 11-Million People! America's Favorite Comedy Whodunit! Keeps audiences laughing as they try to outwit the suspects and catch the killer!
Harper Lee's TO KILL A MOCKINGBIRD
Adapted by Christopher Sergel • FEB 17–MAR 8 • Previews: Feb. 14–16
In the Historic Arcade Theatre
A Poignant and Moving Drama! The timeless American classic comes to vivid life onstage!
THE 25th ANNUAL PUTNAM COUNTY SPELLING BEE
Music & Lyrics by William Finn • Book by Rachel Sheinkin
Conceived by Rebecca Feldman
MAR 24–APR 12 • Previews: Mar. 21–23
In the Historic Arcade Theatre
A Tony-Award Winning Musical that Took Broadway by Storm! "An entirely adorable new musical! Quirky, satirical, riotously funny!" –NY Times
A WORLD PREMIERE: To Be Announced this Summer
APR 14 – MAY 14 • Previews: Apr. 11–13 • In the ArtStage Studio Theatre
Be the First Audiences in America to see An Amazing New Play! Florida Rep promises a new play that will thrill and delight to close the 2017 Season!
Florida Repertory Theatre is located at 2267 Bay Street in Fort Myers. For more information, visit www.floridarep.org or call 239.332.4488
Nick Adams Photography / Florida Repertory Theatre