Experience Miami Children's Museum's Season of the Arts
By: CultureOwl
|
11/28/2016
|
Performing Arts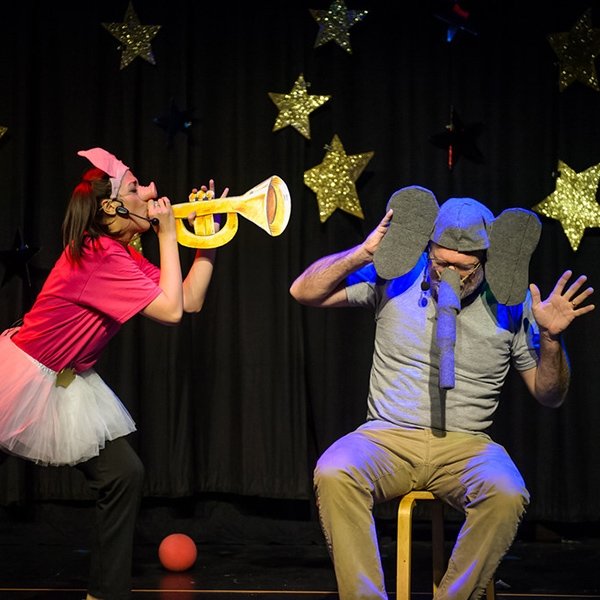 The museum has partnered with New World Symphony, Florida Grand Opera, Miami City Ballet, and more in an effort to expose youth to the arts via this special programming during the holiday season
Every Saturday in December, from 11:00am – 3:00pm, the Miami Children's Museum will be hosting events for children that highlight visual and performing arts. The museum has partnered with New World Symphony, Florida Grand Opera, Miami City Ballet Dancers, and more in an effort to expose youth to the arts via this special programming during the holiday season. Check out the schedule of events below and plan a fun and educational cultural experience for your little ones!
Season of the Arts
Season of the Arts: Art Basel Special
Saturday, December 3rd
11:00 am – 3:00 pm

It's Art Basel weekend, so the museum is kicking off its Season of the Arts with all things visual. Children can create a collaborative eco-art project inspired by Florida's wildflowers with Miami artist, Xavier Cortada. Kids can also channel their creative side to make Seminole art and patchwork clothing with the Ah-Tah-Thi-Ki Museum.
Season of the Arts: Opera Special
Saturday, December 10th
11:00 am – 3:00 pm

Children can come and explore the world of opera with Florida Grand Opera through hands on activities, live performances, interactive experiences, and the thrill of live theater. Florida Grand Opera brings all the aspects of opera to life both in front of and behind the curtain. Activities include something for everyone: stage make up, special effects, set design, and of course singing! To make the experience a memorable one, live performances and roaming acapella singers highlight the day, concluding with the hilarious family friendly opera "Toy Shop." Watch as toys come to life in this exciting and colorful opera and be sure to receive your special gift at the end!
Season of the Arts: Symphony Special
Saturday, December 17th
11:00 am – 3:00 pm

Expose your little ones to the magic of musical instruments. Join the New World Symphony for a series of special performances and a musical workshop. Create musical jewelry, enjoy a singalong story time, and have a chance to play a giant piano!
Season of the Arts: Tropical Christmas Eve Special
Saturday, December 24th
11:00 am – 3:00 pm

'Twas the night before Christmas, and at MCM, there were magical moments and fun 'til the end! Join Miami Children's Museum for a tropical celebration. Create seashell ornaments and Christmas leis, and meet a sun-kissed Santa. Sing along with Christmas carolers and catch the MCM Player's original theater production: The Extraordinary Explorers and the Search for Santa! Please note: the Museum will be closing at 4:00 pm.
Season of the Arts: Noon Year's Eve Special
Saturday, December 31st
11:00 am – 3:00 pm

3, 2, 1, HAPPY NEW YEAR! Well, not quite, but it's never too early to kick off a fabulous New Year's celebration. Ring in the New Year (a few hours early) with a countdown and an unforgettable balloon drop! (Make sure to arrive by 11:30 am for the balloon drop!) Then, meet some ballerinas, take a ballet class, and enjoy a special presentation from the dancers from Miami City Ballet! Please note: the Museum will be closing at 4:00 pm.
The Miami Children's Museum is located at 980 MacArthur Causeway in Miami. For more information, visit www.miamichildrensmuseum.org.