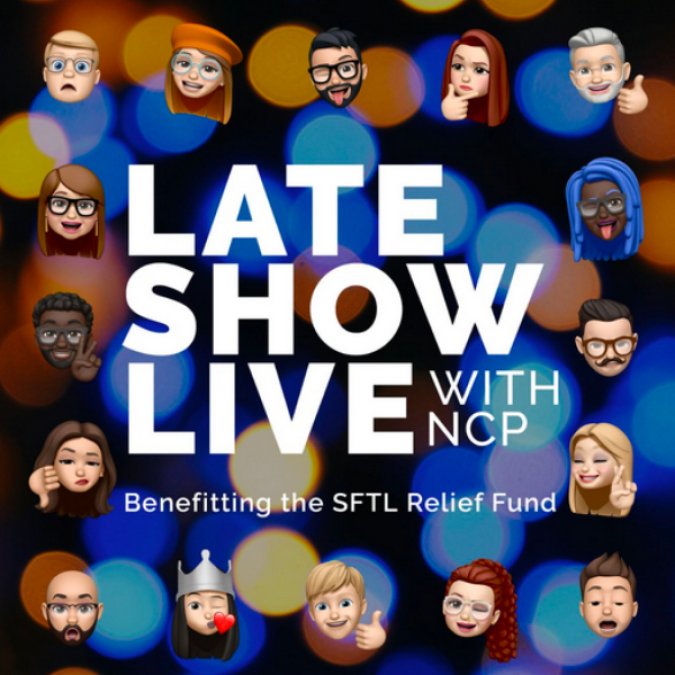 Our worlds have become more virtual than ever! The theatre community has come together to give you a variety of unique experiences. Check out the different ways you can connect with New City Players from the comfort of your couch.
Every night | 9pm On Instagram Live
Until we all get through this pandemic and theaters have safely opened their doors, NCP is talking to a different theatre artist, singing songs, playing games, and getting wacky. This past week they sang duets, had a puppet show, played Pictionary, argued about Star Wars, and learned a new home workout. Join them every night!
Friday, April 10th | 7pm
Join NCP during Autism Awareness month as we "shine a light on autism" and hear true stories from those impacted by autism spectrum disorder. Mark your calendar and plan to watch on Facebook Live or Zoom.
Monday, April 13th | 7pm
This gathering of artists was a huge success last Monday, so NCP taking it to every other week. If you want to write a 1 to 10 minute play the prompt is, "Well that was embarrassing...". They will gather on Zoom, read the plays, and connect as artists. You are also free to just watch if you'd like! For more info and to register, click here.
Donate to Artists in Need
The South Florida Theatre League has started a brand new program to support artists as a result of COVID-19. Learn more here.