Dance, like modern art, can seem strange and unknowable. Did you ever wonder what contemporary dance is all about? Worry that you didn't get it? Wish you understood more of what you were seeing?
The South Miami-Dade Cultural Arts Center opens up the art of dance with a new program of "Dance Talks" hosted by arts writer and longtime former Miami Herald Dance Critic Jordan Levin. This series of pre- and post-performance discussions surrounding the Center's 2018-2019 Dance Series is meant to demystify, enlighten, and expand your appreciation of this beautiful art form.
Before each performance, you are invited to a 45 min discussion with Dance Critic Jordan Levin, as well as guest artists and experts that will focus on the background, story, qualities and significance of that evening's dance company. After the show, you are invited again to participate in a short, informal, guided conversation to talk about what you saw, ask questions, and share your thoughts with other audience members.
These talks are created to develop a sense of community, promote a better understanding of dance, and help everyone to better enjoy this magnificent art form.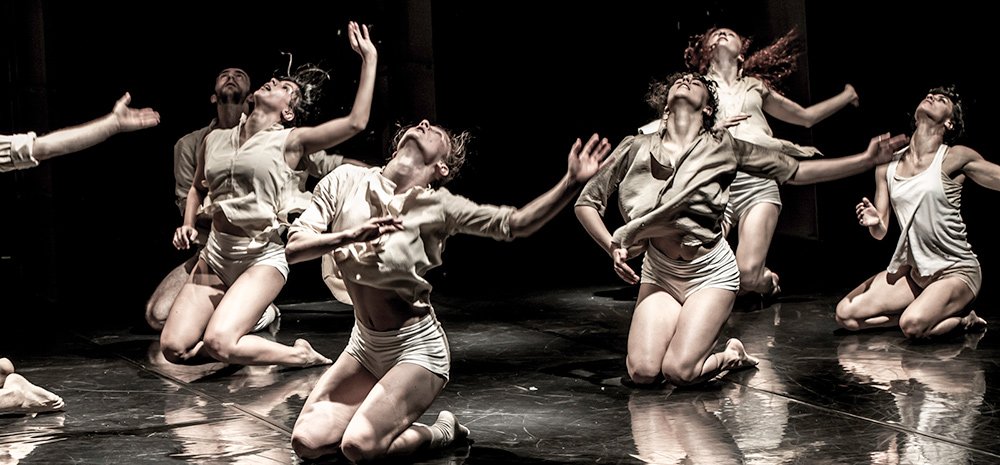 On Saturday, October 27 at 8pm, South Miami-Dade Cultural Arts Center Presents Kibbutz Contemporary Dance Company (KCDC), direct from Israel.
KCDC, one of the leading dance companies in the world, is identified with the work of Artistic Director Rami Be'er whose exclusive and unique choreographic character has become the company's trademark both in Israel and abroad. With its technically strong and physically eclectic cast of dancers and its dynamic sensibility, KCDC characterizes Israeli dance at its best and performs regularly in the most respected theaters and at leading festivals worldwide.
The Company will perform the full evening work Horses in the Sky where 16 dancers flex their muscles in a tight and strong ensemble, synchronized with precision. Audiences will be hypnotized by the way music carries the dancers' expressive upper bodies. Putting aside from the occasional dark or humorous moments, Horses in the Sky has a somewhat ethereal quality and this is magnified by the satisfying union of costume, lighting and choreography. The musical universe of the performance, mixes with artistry original creators such as Bjork, theatre and film music, and a surprising bit of banjo vaudeville.
Prior to the performance there will be a FREE "Dance Talk" about the performance moderated by former Miami Herald Dance Critic Jordan Levin and Artistic Director of KCDC Rami Be'er at 6:30pm in the Lab Theater. A post show discussion will also take place immediately following the performance in the Main Stage also moderated by Levin.
Tickets are $25-$45 and can be purchased online at SMDCAC.org or by calling the Box Office at 786-573-5300.