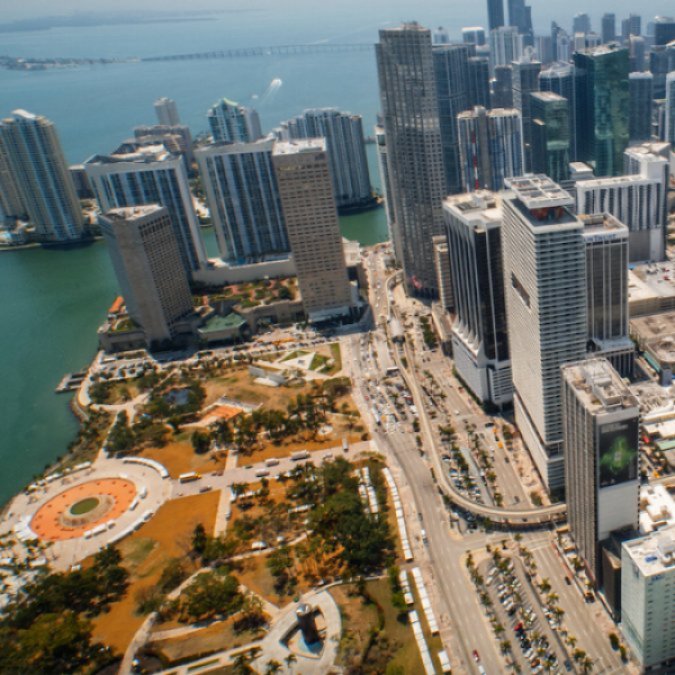 Put culture on your to-do list! We've put together a handful of events that we are looking forward to this month.
AREA STAGE COMPANY: SHREK THE MUSICAL
January 22nd through January 31st
Experience this dynamic, stripped-down, renaissance theatre troupe-style production directed by Giancarlo Rodaz. Shrek the Musical is performed by seven irrepressibly talented young actors! More event details here.
HISTORYMIAMI MUSEUM: BISCAYNE BOULEVARD VIRTUAL TOUR WITH DR. GEORGE
January 29th at 6:00 pm
Reflect upon the rise of Biscayne Boulevard on a virtual tour with HistoryMiami Museum's Resident Historian, Dr. Paul George. View some of the early buildings that made up Miami's developing skyline including the Miami News Tower and nearby hotels such as the Alcazar and Everglades Hotel. More event details here.
(image: HistoryMiami Museum)
BROWARD CENTER OF THE PERFORMING ARTS: ROB SCHNEIDER
January 22nd at 7:00 pm
Experience a one-of-a-kind evening of entertainment under the stars.
A household name and a bona-fide comedy star, Rob Schneider is well known for his trademark blend of character and comedic acting. Tickets will only be available in pods of 2, 4 or 6. More event details here.
HISTORY OF DIVING MUSEUM: ART OF THE ABYSS
January 20th through March 17th
Travel to the deepest ocean depths with this new exhibit that combines art, abyssal science and history. Discover creative depictions of the deep sea by the Art Guild of the Purple Isles & local school students. Learn about the quests to explore unfathomable places and what technologies they used to get there. More event details here.
THE KEY WEST FOOD AND WINE FESTIVAL
January 27th through January 31st
The Key West Food and Wine Festival is a series of wine and food themed events showcasing a diverse range of wines and inventive cuisine, hosted by their passionate creators at iconic island locations. Over 20 unique events including waterfront tastings, winemaker/chef collaborations and local funky events that present an authentic taste of Key West! More event details here.
Taking photos at these events? Tag @CultureOwlMiami on Facebook and Instagram.