Culture Shock Miami Fosters the Next Generation of Arts Patrons with the Launch of its 14th Season of Affordable Programming Directed to Younger Audiences
By: CultureOwl
|
12/27/2018
|
Performing Arts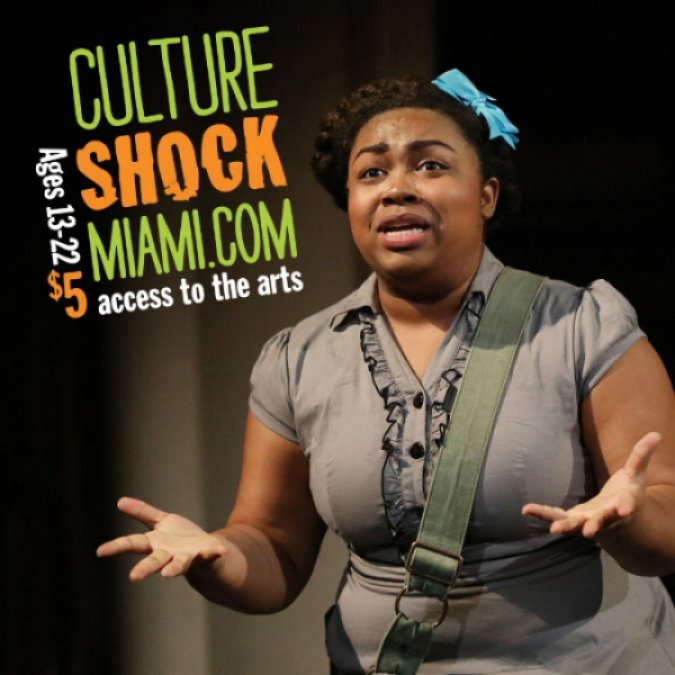 By Petar Petrov
$5 tickets to live theater performances, events and museums for ages 13 to 22.
We are arguably most susceptible to the life-changing power of quality art in our youth, but ironically, this is also the period when we are the least able to afford it. Luckily, there are organizations out there on a noble quest to tear down the financial barrier between meaningful art and young audiences, and by doing so foster the next generations of arts patrons.
Culture Shock Miami, the young audience development program of Miami-Dade County's Department of Cultural Affairs, has been working with all kinds of cultural institutions since its launch in 2004 to bring eclectic compositions of cultural destinations and shows to teens and young adults between the age of 13 and 22 for an affordable price. Not only do all events cost only $5, but the program also allows participants to purchase a second ticket for $5 for a person of any age. Culture Shock Miami keeps going strong, entering its 2018-2019 season.
As a result, certain art forms and events no longer seem out of young people's financial reach. Culture Shock Miami strives to level the playing field, so the youth can develop a taste for culture according to their inner voice rather than their pocket.
But Culture Shock Miami owes its continuous success to the constant search for new, quality cultural entertainment. This search led them to producing their own shows geared specifically to the demographic they serve. Tickets remain at $5 each. This season, they're back with 4 productions.
The first show, Turning 15 on the Road to Freedom, came out on October 6, 2018.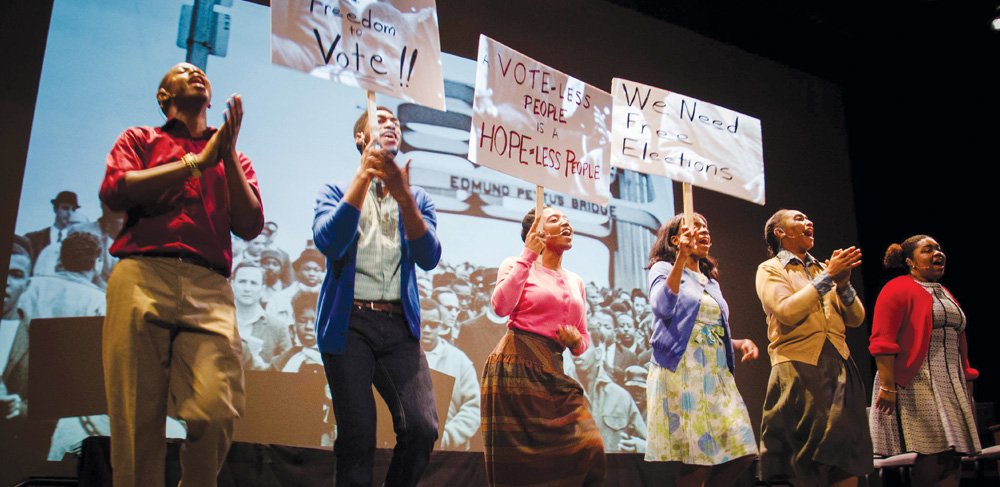 Upcoming shows:
Mayumana - Currents (February 15, 2019) is inspired by the historical battle between Thomas Edison and Nikola Tesla in their quest for finding energy sources for the world. It combines a variety of elements: specially made musical instruments, massive video art projections including video mapping on the walls of the Old City of Jerusalem, and eleven skilled performers playing on different instruments in constant movement. Presented by Culture Shock Miami at the South Miami-Dade Cultural Arts Center.
In To America (May 10, 2019) traces the American immigrant experience through the stories of ordinary men, women and children who departed their homelands in the hopes of building a new life. It is the extraordinary story 400 years in the making that transcends time, space and race to reflect the diversity and commonalities of our shared American experience. Presented by Culture Shock Miami at the Miami-Dade County Auditorium.

However, Culture Shock Miami's own productions are just an extension of their vision, not a replacement, and in that spirit, the program's main focus remains on empowering young adults to develop their own taste by themselves rather than imposing one on them. Culture Shock Miami continues to provide access to enriching cultural experiences at local museums, attractions, and performing art centers throughout Miami-Dade.
The people behind this program must be doing something right, because since its launch in 2004, more than 100,000 tickets have been sold. Of course, this never could have happened without the courtesy of over 100 institutions throughout Miami-Dade County, including:
Actors' Playhouse, Adrienne Arsht Center for the Performing Arts, African Heritage Cultural Arts Center, Coconut Grove Arts Festival, Dranoff 2 Piano Foundation, Fairchild Tropical Botanic Garden, Florida Grand Opera, Florida International University, FUNDarte, GableStage, Lowe Art Museum, Miami City Ballet, Miami-Dade County Auditorium, Miami Symphony Orchestra, New World Symphony, Pérez Art Museum Miami (PAMM), Phillip and Patricia Frost Museum of Science, South Miami-Dade Cultural Arts Center, Vizcaya Museum and Gardens, and ZooMiami.
There are always more young people to inspire, and Culture Shock keeps scouting for quality cultural programming with full focus. This year, the program will sponsor dance performances by Dimensions Dance Theater of Miami, Dance Theatre of Harlem, Farruquito, Ballet Hispánico; theatrical productions of Rent, Legally Blonde, Martha Redbone's Bone Hill; and Zoppé, an Italian Family Circus with South Miami-Dade Cultural Arts Center.
Culture Shock will also partner with the Department of Cultural Affairs' All Kids Included initiative to sponsor a performance by international break dance crew ILL-ABILITIES, as well as the annual All Kids Included Family Arts Festival.
It's initiatives like Culture Shock that work behind the scenes to build a new generation of arts aficionados and propel the industry forward.
Tickets are available at www.cultureshockmiami.com.