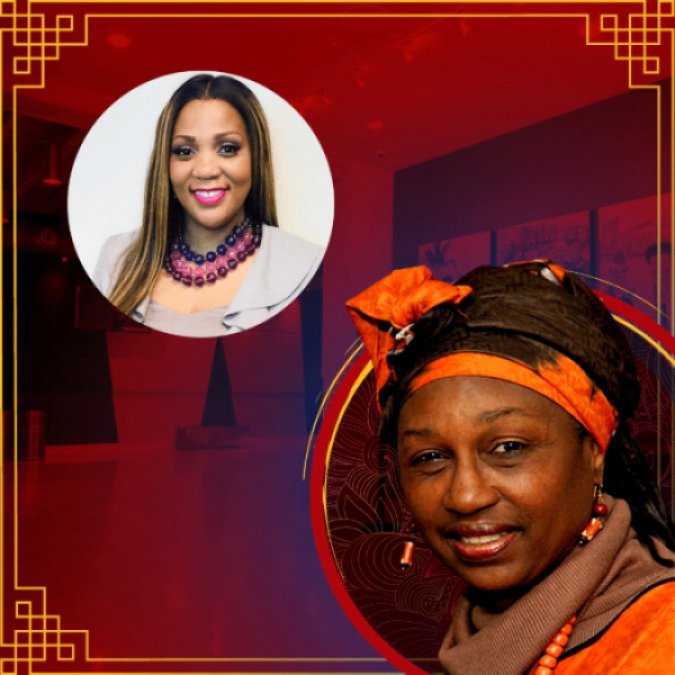 In honor of its theater's namesake Chief Sandrell Rivers' birthday, Fantasy Theatre Factory (FTF) will present a showcase of distinctly uplifting music, poetry, fashion and more at its 4th annual Sandrell Rivers Day, on Saturday, August 14th.
"We are very excited about this year's Sandrell Rivers Day, because we will, once again, be hosting it live and in person," said FTF CEO/Executive Artistic Director Larry Fields. "Because of the COVID outbreak last year, we presented the 2020 celebration virtually. While the show was one of our most highly viewed, it wasn't the same as presenting to a live audience and interacting with people in person."
"Chief Rivers was all about the arts and community — especially the Liberty City community — so we are very glad to be returning to welcoming the community to the theater that bears her name and celebrating her legacy with a live arts event," said Fields.
Co-hosting Sandrell Rivers Day 2021 will be Ashlee Thomas, president of the Miami Urban Contemporary Experience (MUCE), and renowned actor, aerialist and all-around entertainer Luckner "Lucky" Bruno.
Among the many musicians, performing artists and other entertainers scheduled to perform are the Jesse Jones, Jr., Quartet; The Harden Project; dancers Alia and Emily Ricca; spoken-word artist Quesha Willis; and rap and spoken-word artist, and community activist Blaze Carter.
Underwriting part of the Jesse Jones, Jr., Quartet and serving as a sponsor of this year's Sandrell Rivers Day is the Sunshine Jazz Organization.
"Each year, as people become more aware of this event, we've attracted more and more community interest and more and more support from sponsors," noted Fields. "Of course, the event's growth is a testament to Chief Rivers herself, who was a fierce advocate of the arts in South Florida and who's influence reached well beyond Miami. We are delighted to recognize her year after year and keep her name in the spotlight." FTF credits its technical director, Kenyatta DeShazior, who grew up in Liberty City, with starting the tradition of celebrating Sandrell Rivers' birthday (August 10, 1947). Describing himself as a "product of Chief Rivers' efforts in promoting the arts in black communities," DeShazior said he sees it as his responsibility to make sure her work is continued.
"Locally, nationally and even internationally, Chief Rivers is recognized for bringing people together to celebrate the arts," said DeShazior. "I wanted to continue that legacy."
Another important part of FTF's Sandrell Rivers Day is recognizing a member of the Liberty City community who works to improve and enrich the lives of its residents. This year's recipient is Latousha Daniels, president and CEO of Miami Children's Initiative (MCI).
MCI is a non-profit organization in Liberty City that provides family, social-service and health programs that help to advance the quality of life of the community's citizens. Among the programs MCI provides are youth after-school and summer programming; early childhood care and education; parent and caregiver workshops that cover such topics as safety, health and nutrition; counseling and referral services; employment training services, and more. The organization also provides a fresh-food co-op and manages two community centers.
In talking about her work with MCI, Daniels, who grew up in Liberty City, has said, "Liberty City is near and dear to my heart because it's me. The mantra of our organization is 'I am Liberty City,' and I totally embody that. I see Liberty City as a community with great potential. What others may see as the least, the left-out and the lost, I see as a place of untapped purpose. The future of Liberty City's children will not be determined by their zip code."
Daniels is also an ordained minister and founder of LD Consulting, a firm that provides grant-writing, non-profit program development and evaluation, and public relations and event planning. A proud Miami native, Daniels matriculated through the Miami-Dade Public School System, having attended Orchard Villa Elementary, Charles Drew Middle School and Miami Northwestern High school (all within MCI's Impact Zone). She holds a bachelor's degree in Business Administration from Florida Memorial University; she attended graduate school at the University of South Florida; and she received her certification as a Grant Specialist from the University of South Carolina.
"Ms. Daniels is a true leader in Liberty City, having grown up in the community then returning to give back and make it stronger," said Fields. "It's that kind of dedication that Chief Rivers would have loved. We're honored to bestow this year's award on Ms. Daniels."
The event will take place at the Sandrell Rivers Theater, 6103 NW 7th Avenue, Miami, 33127. Tickets are $10 and can be purchased online at tickets.ftfshows.com or by calling the FTF Box Office at (305) 284-8872.