Bold, innovative, woman-founded theatre company that has championed creative experimentation, diversity, equity, and inclusion turns 10 in 2020
By: CultureOwl
|
01/20/2021
|
Performing Arts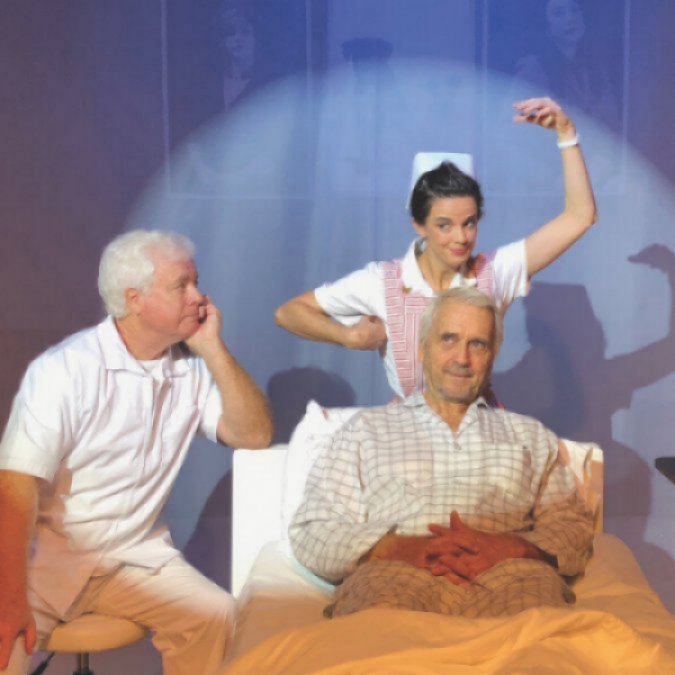 This year, Thinking Cap Theatre, the professional, non-profit theatre company that has brought to South Florida fresh, noteworthy productions of timeless classics, such as King Lear and The Importance of Being Earnest, as well as important new works, such as Dance Nation, Straight White Men, Collective Rage, and Grounded, celebrates a milestone 10th Anniversary Season! TCT's 10th Season will include 5 Main Stage Productions; Food for Thought: A New Conversation Series; and the return of 2 Co-Productions: "I'm Coming: A Performance Project" (in association with Thou Art Woman and Our Fund) and She Shorts (in association with City Theatre).
TCT's DEDICATION TO GENDER PARITY IN SEASON PROGRAMMING
In keeping with TCT's mission, in conjunction with the League of Professional Theatre Women's "50/50 in 2020 Initiative," TCT has championed gender parity in programming since its inception. TCT's programming history—30 full-length productions—includes 16 plays by women, 12 plays by men, and 2 plays by transgender playwrights. TCT's 10th Anniversary Season features 2 male playwrights (Beckett, Wilde) and 3 female playwrights (Fornes, Mueller, Morgan).
"Gender parity in season play selection has not just been on the list of TCT's priorities since its founding in 2010," says Founding Artistic Director Nicole Stodard, "it has been at the very top of TCT's priority list." Study after study has shown that gender parity and diversity in American theatre programming remain glaring issues. Anyone interested in learning more should consult the Dramatist Guild's most recent statistical findings, "The Count 2.0"; according to this, plays by women, for example, represented only 28.8% of plays produced in 2017. (While this stat is an improvement from the 20% stat in the "The Count 1.0," it is a far cry from an equitable number.)
TCT'S DEDICATION TO PLAYS WITH DIFFICULT, FORWARD-THINKING THEMES
From TCT's very first production, Milkmilklemonade, Joshua Conkel's off off Broadway comedy about homophobia in middle America, to the late Sarah Kane's gender dysphoric drama Cleansed, to Nick Mwaluko's gut-wrenching Waafrika, a play about female genital mutilation in Kenya, TCT has demonstrated its commitment to presenting plays that explore complex social issues and plays that make representation of marginalized voices central. In TCT's 10th Anniversary Season, Fefu and Her Friends by the late great Maria Irene Fornes and Laced by emerging playwright Samantha Mueller fulfill these cornerstones of TCT's mission; the former play examines the subtle and pervasive trauma experienced by women in a patriarchal world, and the latter play explores queer identity and "hate acts" in a post-Pulse America and in light of America's current political landscape.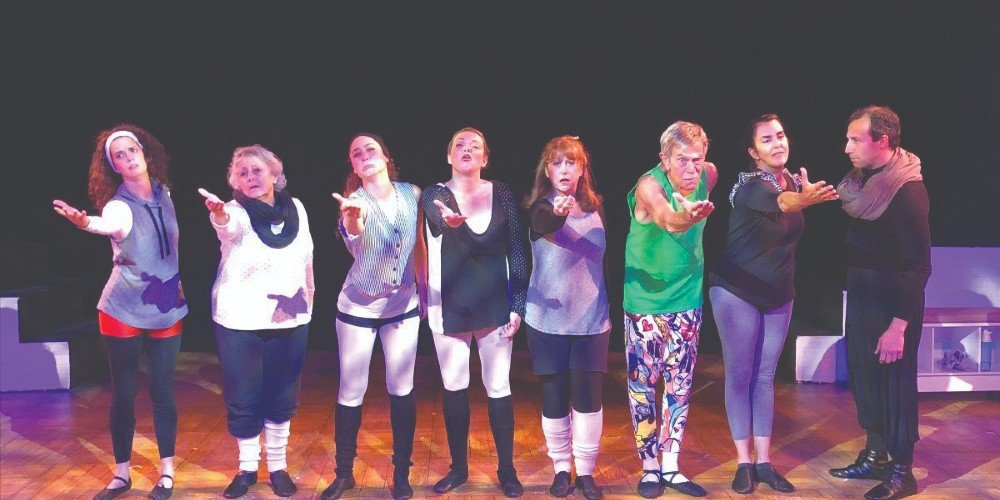 TCT'S DEDICATION TO PRESENTING BOLD, EXPERIMENTAL PLAYS THAT INVESTIGATE AND INVIGORATE THE ART FORM
Another core tenet of TCT's mission is to program plays that experiment with form. TCT believes that creative risk-taking is imperative to keeping theatre alive and relevant and to keeping patrons invested and invigorated. To this end, TCT has remained a staunch advocate of plays that not only have something timely to say, but that also uniquely express these sentiments through formal experimentation—notable examples from TCT's archive include plays by Clare Barron, Erin Courtney, Will Eno, Lucas Hnath, Mark Ravenhill, Jen Silverman, Leah Nanako Winkler, and Young Jean Lee. TCT's entire 2020 Season honors this pillar of the company's mission. The first half of the year features two monumental experimental works of the twentieth century: Beckett's Happy Days, an absurd, darkly comedic love story, and Fornes' Fefu and Her Friends, the prototype for immersive, site-specific theatre in the U.S.
HAPPY DAYS by Samuel Beckett
February 14 - March 1, 2020
"To be always what I am - and so changed from what I was."
Winnie, Happy Days
TCT is thrilled to have Samuel Beckett's modern masterpiece HAPPY DAYS launch its 10th Anniversary Season. Written in 1960 by Samuel Beckett, one of the greatest theatrical innovators of the 20th century, HAPPY DAYS delivers a funny, offbeat, endearing, and thought-provoking study of a day in the life of one aged couple, Winnie and Willy. Karen Stephens will return to TCT in the role of Winny; Karen previously appeared as Lady Bracknell in TCT's disco-inspired reimagining of The Importance of Being Earnest. TCT veteran and company member Jim Gibbons portray Willy. The production will open on Valentine's Day. Opening Night tickets are $50 and will include a post-show reception with champagne, appetizers, and a meet-and-greet with the cast, director, and design team.
FEFU AND HER FRIENDS by Maria Irene Fornes
April 3 - 19, 2020
The most important American play written by a woman in the twentieth century.
-Dr. Scott T. Cummings, Boston College
Thinking Cap Theatre is thrilled to return to the stunning work of Maria Irene Fornes after staging an award-winning, highly celebrated production of Fornes' MUD in 2016. One of the greatest theatrical innovators of the twentieth century, Fornes, who died in 2018 at the age of 88, is finally receiving the attention that she has long deserved. Cuban born, Fornes immigrated to the US in 1945 at age 15. Fornes' vast, groundbreaking body of work represents some of the most original and finest achievements in theatre in the last hundred years. FEFU AND HER FRIENDS, Fornes' most celebrated play, which premiered OffOffBroadway in 1977, holds a monumental place in the history of environmental, immersive, and site-specific theatre, a type of theatre that has become increasingly popular in the past few decades.
Set in New England in the 1930s, FEFU AND HER FRIENDS centers on eight women who have congregated at the title character's home for a meeting ostensibly about the importance of arts education. However, Fornes pulls back this veil to reveal a play subtly invested in the subconscious lives of these fascinating women, each of whom is struggling to understand herself, her friends, and the gendered rules of the world in which they live. A mysterious, voyeuristic, gripping, and often humorous play, FEFU AND HER FRIENDS is a dramatic masterpiece that defies simple description and demands to be experienced.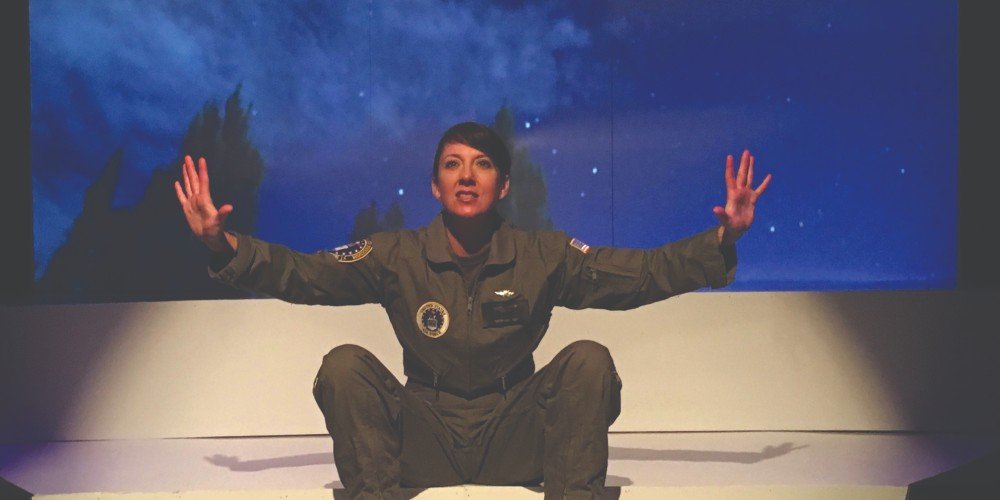 LACED by Sam Mueller
October 16 - November 1, 2020
The time: now. The place: a queer bar in Tampa, FL. The inciting incident: political vandalism. Set on the eve of the 2020 presidential election, LACED takes audiences into the lives of three distinct young women who are struggling to come to terms with the implications of what it means for anyone to be true to themselves in a society that is at once progressive, prejudiced, and divided. If you aren't woke yet, you will be after experiencing this fierce, thought-provoking, visceral new play by Samantha Mueller, one of America's most promising, emerging playwrights. LACED will enjoy its world premiere at About Face Theatre in Chicago in June 2020. Thinking Cap Theatre' production of LACED will follow as a REGIONAL & FLORIDA PREMIERE!
LOVESONG by Abi Morgan
November 20 - December 6, 2020
With LOVESONG, the accomplished producer, screenwriter (The Iron Lady, 2011; The Suffragette, 2015) and playwright Abi Morgan offers audiences a emotionally, viscerally, an visually moving examination of love, from its youthful inception to its golden maturity. Moving back and forth in time, the play imaginatively and grippingly explores the intricacies of long term love, the highs and lows that couples must endure if they are to grow together gracefully, not apart.
A WILDE HOLIDAY
Oscar's Wilde's Beloved Fairy Tales
December 19 - 27, 2020
Just in time for the holidays, TCT will return to beloved Irish dramatist Oscar Wilde in order to present a wonderfully imaginative stage adaptation of Wilde's fairy tales. Most well known for his bristling comedies, such as The Importance of Being Earnest, the legendary Irish dramatist and wit also wrote glorious short fiction. Come and experience the magic of The Happy Prince, The Selfish Giant, and other tales by Wilde in a new adaptation by TCT's Artistic Director Nicole Stodard and Managing Director Bree-Anna Obst.