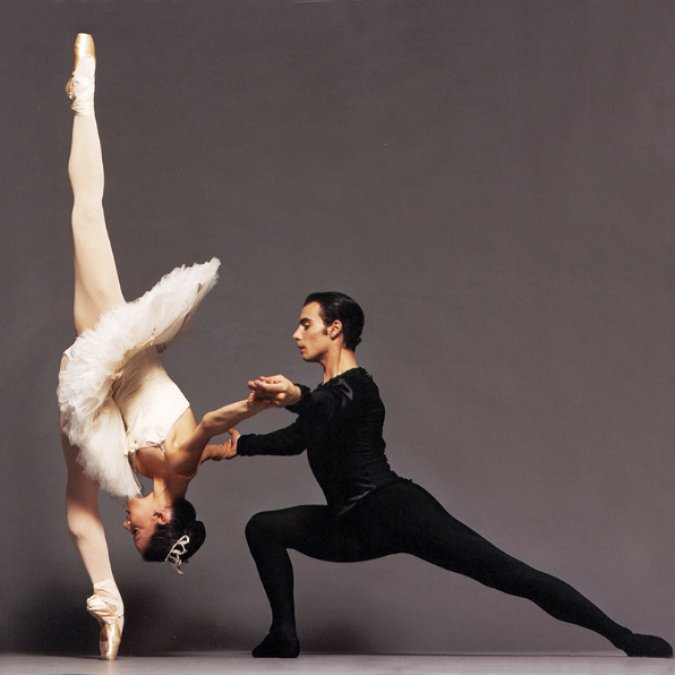 With the launch of its exciting new season, Miami City Ballet is thrilled to welcome back a familiar face to the fold.
After more than a decade, dancer Katia Carranza returns full-time to the company and ballet fans are in for a real treat. Hailing from Monterey, Mexico, Katia graduated from the Escuela Superior de Musica y Danza de Monterrey in Mexico in 1996 and then joined Ballet de Monterrey as a soloist.
In 1998, she joined Miami City Ballet as a corps de ballet dancer, was promoted to soloist in 2001, principal soloist in 2003, and then became a principal dancer in 2004. She left after the 2006-07 season to rejoin Ballet de Monterrey as a principal, but continued to dance with MCB as a guest artist for an additional six seasons.
During her career, Katia has participated in national and international ballet competitions, such as the Concurso Nacional in Guadalajara, Mexico (1994) and the Concurso Internacional in Cuba (1995), where she won silver medals in both. In 1998, she was a finalist at the International Ballet Competition in Jackson, Mississippi, and in 2002 won the bronze medal in the same competition.
CultureOwl chatted with Katia to get the inside scoop on her love of dancing and what inspires her.
When did you first realize you loved dancing? What was it about dancing that interested you?
KC: I started dancing when I was 8 years old. I started because my mom brought me to a private school. After one year, the teacher told my mom that I have good qualities to be a dancer and recommended a professional ballet school. After some years of studying professionally, I started to fall in love with this career.
How did you get started dancing professionally?
KC: When I finished my [educational] career (after 8 years), I danced one year in Ballet of Monterrey and had the opportunity to go compete in Jackson, Mississippi in 1998. Edward Villella was there looking for dancers, and he offered me a contract to join MCB.
What dancers do you admire and are inspired by?
KC: I have so many dancers that I admire and that inspire me. Some of them for their technique, others for their movement quality and others for their artistic projection. But I really like Julie Kent, Mikhail Baryshnikov, etc.
What have been some of your most memorable performances that meant something special to you?
KC: I have enjoyed so many performances during my career. Especially when I have had the opportunity to dance all kinds of repertoire. But for me dancing in Paris was an amazing experience!
If you weren't a dancer, what else could you see yourself doing professionally?
KC: I've been dancing all my life. In the past years, I have had the opportunity to teach and I learned so much about it. I really like to coach students and professional dancers in different variations and ballets.
How does it feel to be working with the Miami City Ballet again?
KC: I really can't explain how happy I feel to be back in MCB! I grew professionally and personally in this company and in this city. The audience is great with me and I really feel at home here. I am so grateful for the opportunity to be back in MCB. Super
Mega Happy!