Who doesn't love music? Whether it's to ease the stress of the daily grind, or invigorate the body with dance and exercise, music is a universal key to well-being and entertainment. So where are the best places for music in America? We did a little digging and came up with our selections for the Ten Best Music Cities in the U.S. It was hard whittling the list down, and there are so many cities we wished to include, but these highlights reveal the best of the best, with a few unexpected surprises among the likely frontrunners.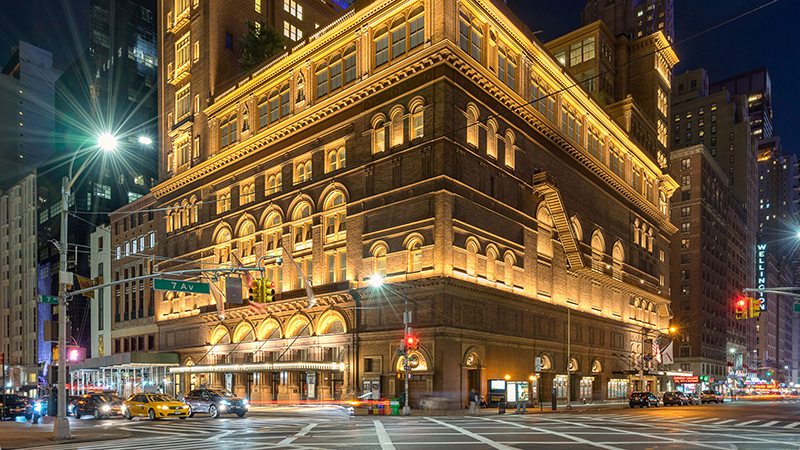 New York
Let's face it, when it comes to cities associated with music, it's hard not to take a bite out of the Big Apple. New York has it all. Greenwich Village is home to numerous jazz clubs, including the famous Blue Note, that has featured such greats as Dizzy Gillespie, Sarah Vaughan, Lionel Hampton, Oscar Peterson, and The Modern Jazz Quartet. Other great musical hot spots include the Bowery Ballroom, Carnegie Hall, Webster Hall, Madison Square Garden, and Radio City Music Hall. There's definitely music for everyone to enjoy. And don't forget many genres, including disco, hip-hop, and punk originated there. You can pretty much find live music clubs spread throughout the city, and there is hardly a national tour that doesn't include this city in its schedule. Who knows? You may even run into a musical star or two on the densely crowded streets.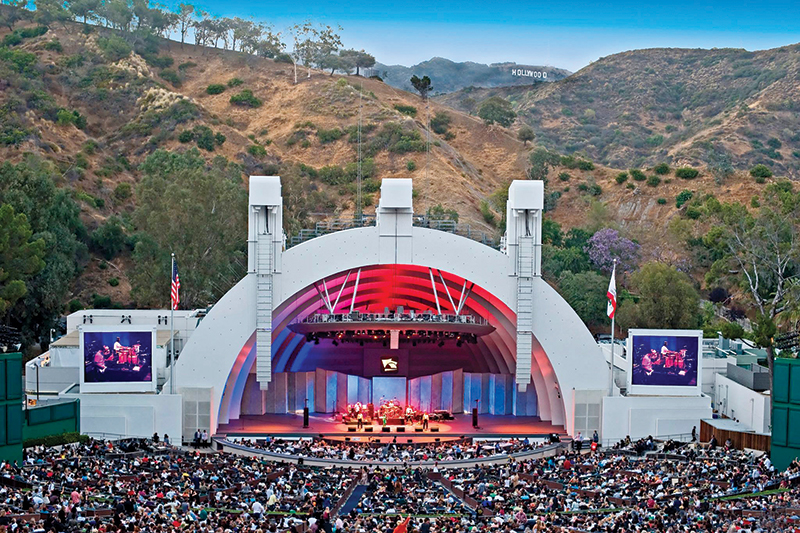 Los Angeles
Without a doubt, the City of Angels represents the epitome of the music scene on the West Coast. Like actors, musical performers from all over the world flock to L.A., and it's home to a host of theaters, including the Staples Center, where the Grammy's are held, the Greek Theatre, the Hollywood Bowl, El Rey, and more. A & M Records and Capitol Records are also headquartered there, as are tons of musical landmarks that are a must-see when visiting the city. With its history of spawning awesome rock bands and hand in creating modern hip hop, there's no wonder this city made the cut. Definitely add Highland Park to your list of places to visit, a hub of live music clubs and talented up-and-coming musicians performing live, while searching for that big break!
Nashville
When you mention Nashville, you automatically associate it with the hub for country and western music, classic institutions like the Grand Ole Opry, and the place where stars like Dolly Parton and Johnny Cash got their starts. But that's only the tip of the iceberg. Nashville's music scene goes way beyond country music, featuring an Indie scene, national acts at the historic Ryman Auditorium, and such diverse acts as Jack White, the Black Keys, Paramore, and a robust rock-and-roll scene. Make sure you visit the Bluebird Café and check out the contemporary acoustic scene while you're there, as well as Third Man Records, which hosts live shows!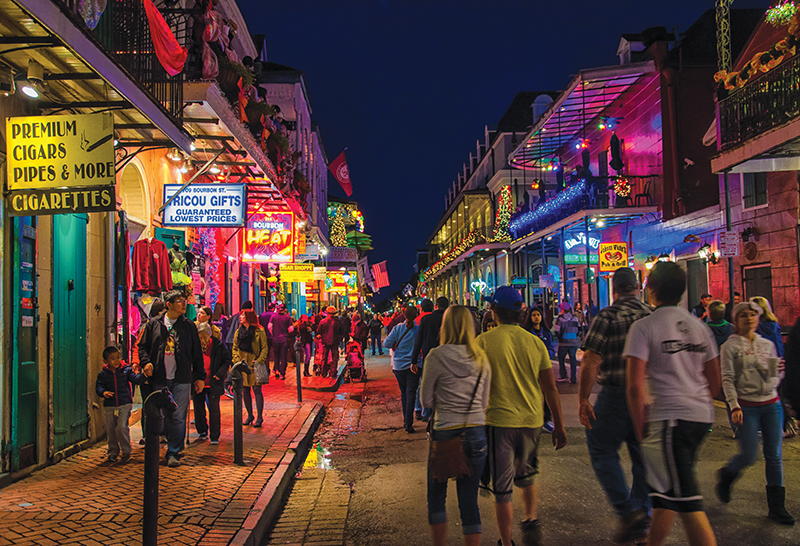 New Orleans
No city epitomizes jazz and the blues like New Orleans. This music is integral to the city's spirit. Where else could the notion of a "jazz funeral," complete with a brass band procession, have been born to celebrate the passing of the dearly departed? With such flavorful locales as Tremé, Crescent City, Bourbon Street and Preservation Hall, you can experience exciting nightly performances by locals and touring musicians. But if you're looking for the best live jazz and blues music, don't skip Frenchmen Street, featuring the highest concentration of up-and-coming musicians on every block, alongside some of New Orleans' most legendary venues. And make sure to visit Royal Street, offering a smorgasbord of musicians serenading onlookers and passerby with thrilling performances, from just before lunch until after the sun goes down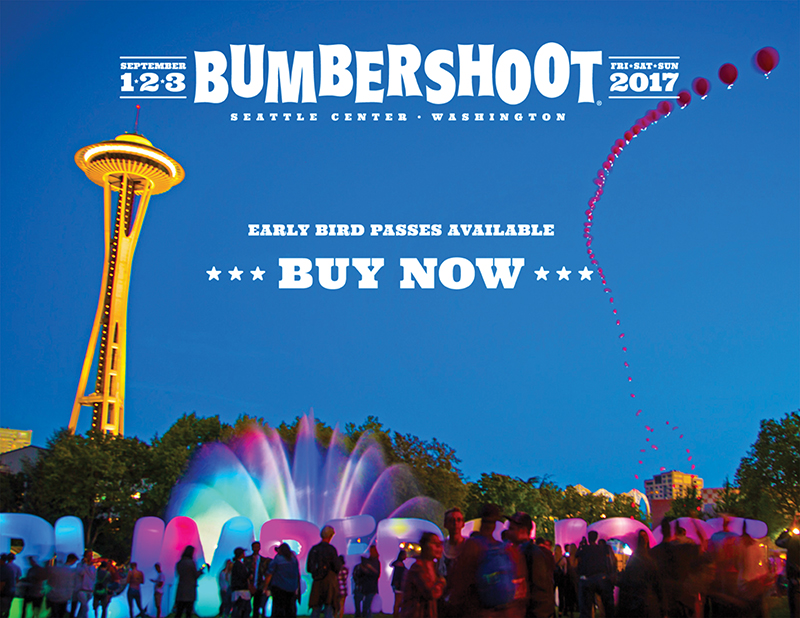 Seattle
Many of you are probably thinking Seattle is so '90s grunge scene, typified by Pearl Jam and Nirvana. Yes, Seattle brought us Jimi Hendrix before that, but has its time come and gone? Guess again! The city continues to produce top-notch acts like, Macklemore, Death Cab for Cutie, and The Shins. Capitol Hill and Belltown are havens for bars and clubs showcasing bands regularly. Check out Showbox or Crocodile. And among all the popular music fests the city hosts, you won't want to miss the epic outdoor Bumbershoot over Labor Day weekend.
Asheville, NC
Many of you have never associated Asheville with a music hot spot. Guess what you've been missing? Asheville offers tons of venues to catch live music, including smaller stage locales, like the Odditorium and The Grey Eagle, as well as the more high profile Orange Peel, featuring acts like Skrillex. If you're a fan of the Moog synthesizer, there's the biennial Moogfest, an event celebrating one local resident and father of electronic music, Bob Moog. The next time you're in Asheville, in addition to checking out the great beer and food, don't miss the music!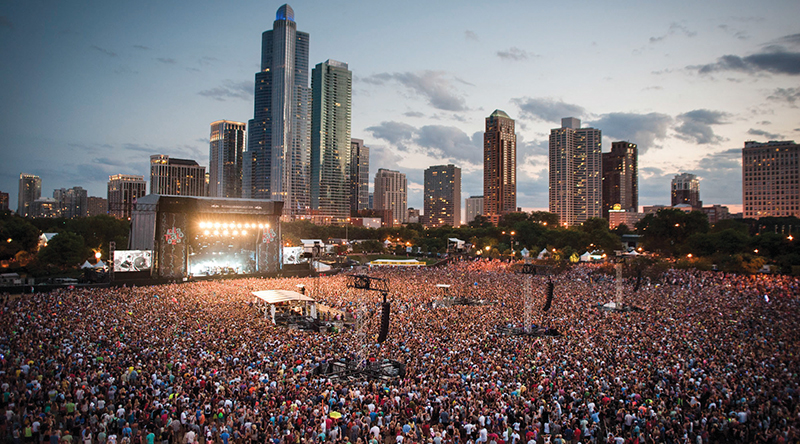 Chicago
While blues and jazz certainly remain a mainstay in the Windy City, Chicago's music scene has evolved and generated rock and hip hop performers, like Fall Out Boy, Disturbed, Kanye West, and The Smashing Pumpkins. You can definitely still immerse yourself in the jazz and blues scene at the Green Mill or by attending the Chicago Blues Festival. But you'll also want to check out rock faves, Aragon Ballroom and the Riviera Theatre, in addition to the huge music fests, Lollapalooza and the Pitchfork Music Festival, which attract thousands of attendees to enjoy the sounds of diverse performers.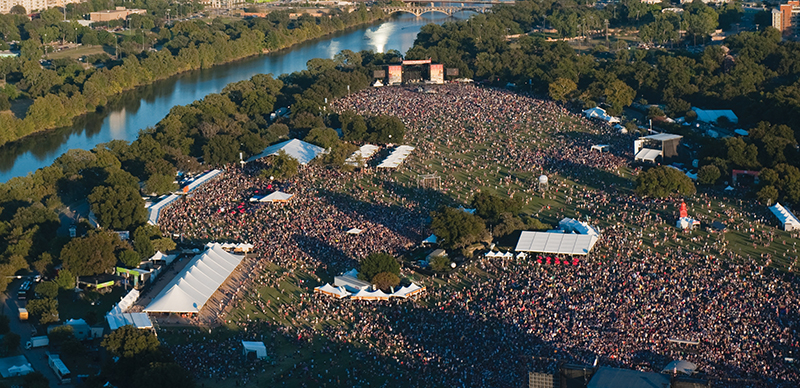 Austin, TX
Austin definitely lives up to its nickname as the "Live Music Capital of the World." Known for generating acts like Janis Joplin, Jamestown Revival, Explosions in the Sky, and Stevie Ray Vaughn, the city offers a wide array of bars and restaurants showcasing live music. As far as outdoor festivals go, Austin has the rest of the country beat by a mile with South-By-South-West, Fun Fun Fun Fest and Austin City Limits. While you're there, make sure you visit the popular mainstay, Stubb's, and classic haunt, the Continental Club. Before it's all over, you may find you've picked up a few new dance moves!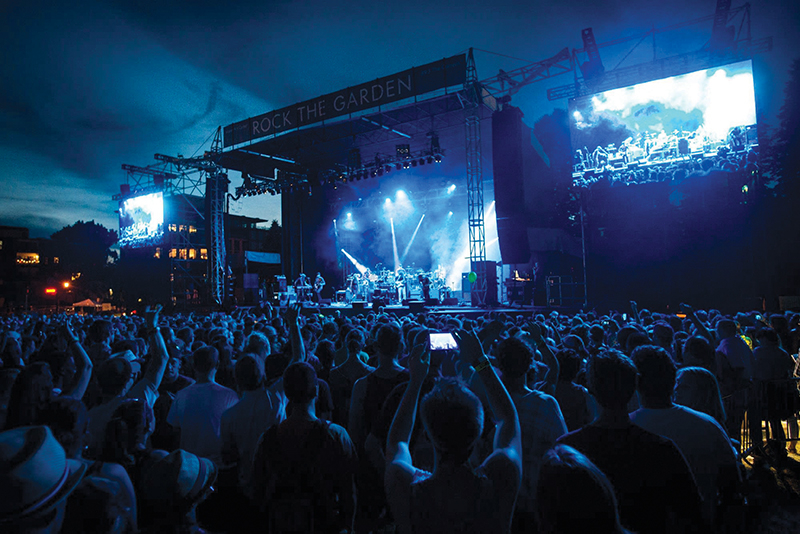 Atlanta
This Southern capital has not only emerged as the hub for contemporary hip-hop and R&B, but also a diverse musical mix featuring Zac Brown Band, Mastodon, and Kaki King. Atlanta is also the home of the Atlanta Symphony Orchestra, and notable venues like the Philips Arena for large concerts, and The Masquerade and The Tabernacle for smaller and mid-sized shows. While you're there, don't forget to check out the many great live music restaurants and hot spots in Buckhead, as well as the rising indie rock scene over at the Earl. Sweet Georgia's Juke Joint is a fab spot for live music and delish southern food, as is Park Tavern. Whatever your musical tastes, Atlanta has plenty to offer, so relax, sip on a Mint Julep, and enjoy!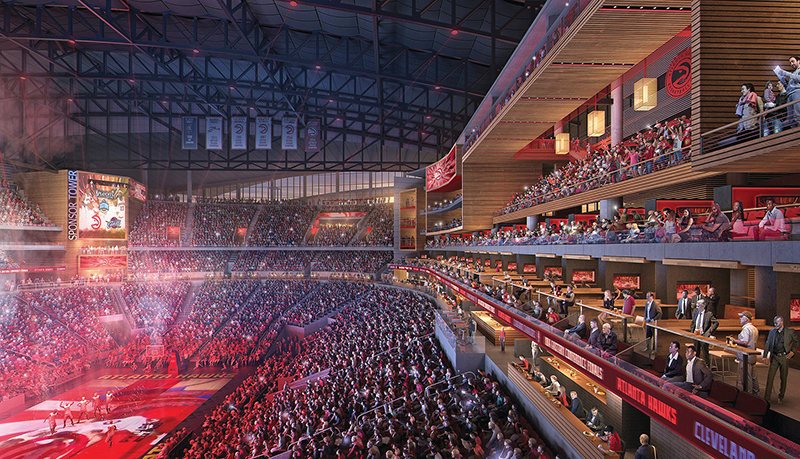 Minneapolis
Once home of the legendary Prince, the city is home to a robust rap scene, and a hub for hip hop and indie rock performers. This Midwestern hot spot offers large venues like the Target Center and Northrop Auditorium, where music lovers can catch performances all year round. Additionally, Minneapolis offers smaller venues like Cabooze for more great live acts. And let's not forget the major festivals the city has to offer, including the Dakota Jazz Club Festival, Mill City Love, Rock the Garden, and Basilica Rock Party!
So the next time you're planning a getaway to get your groove back, you may want to get inspired to check out one of these fabulous musically-charged cities for inspiration!